Red had heard that Innkeeper and Chef Kristin Fintel of Chehalem Ridge Bed and Breakfast sources ingredients for her gourmet breakfasts from local suppliers and he got to experience it for himself.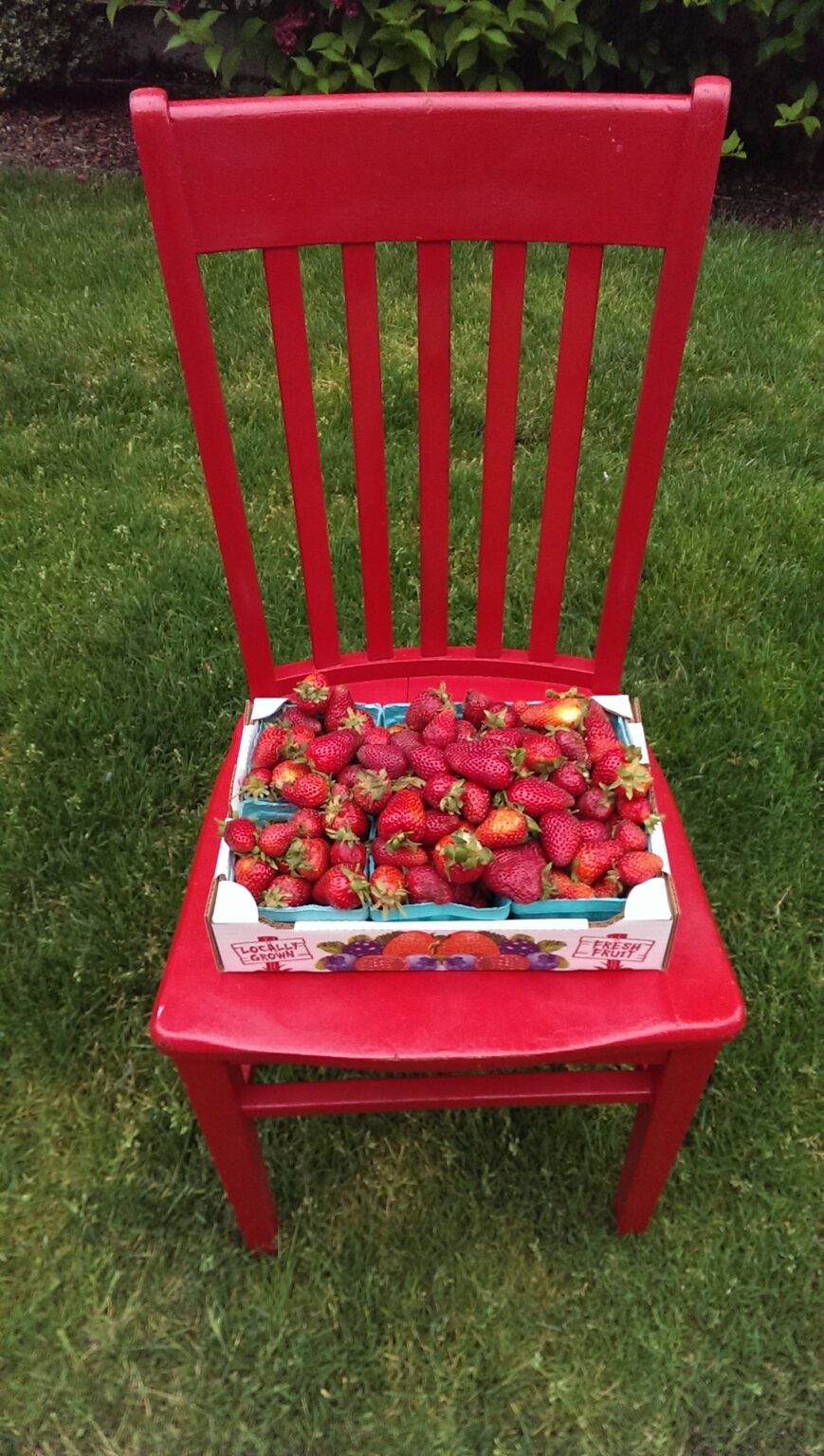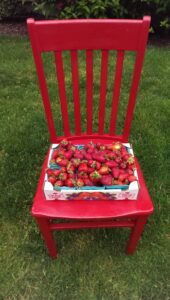 First stop was Caravan Coffee, where Kat made him a cup of fair-trade coffee that Kristin serves in the mornings. On to the hazelnut orchards – or filbert orchards, depending on your point of view. Red learned that 99% of the US hazelnut production happens in the Willamette Valley.  No wonder Kristin uses them in her homemade granola. We stopped at the farmer's market, where we picked up strawberries that smelled so good, Red was sad he could only hold them and not eat them. Kristin said they would be the star compote atop the next morning's Lemon Ricotta Pancakes.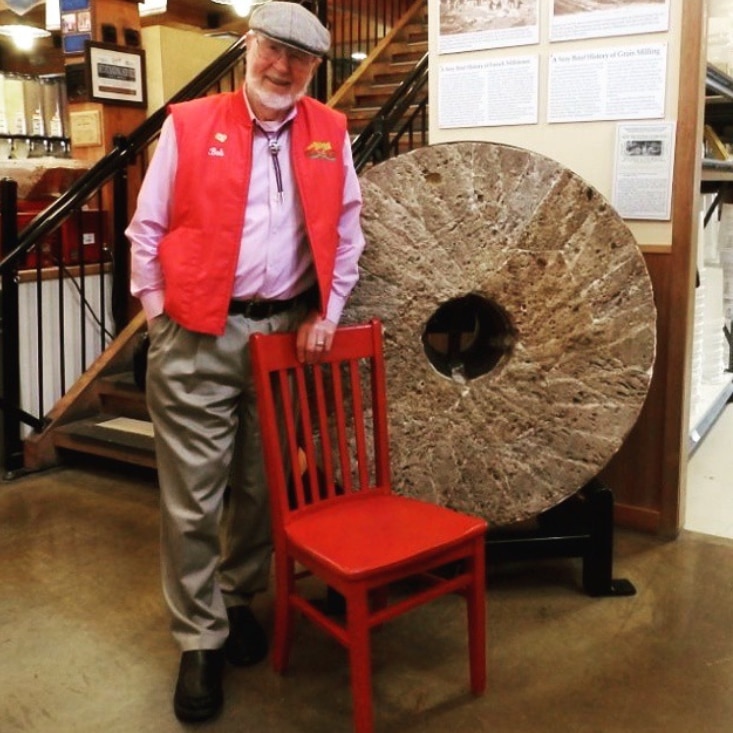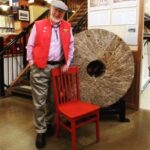 Finally, Red got to visit Bob's Red Mill where they still stone-grind wheat and other grains. He went in the store where Kristin buys her gluten-free flours and, lo!, there was Bob himself! Red was excited to pose with Bob in front of the French Burr Millstone from the 1800s. Red went back to the B&B with Kristin to help prep for breakfast, but it turns out he was all legs when it came to cooking.
Although Red Chair Travels has moved on to Washington State we still have so many tales to tell of its visit to Oregon.
BedandBreakfast.com partnered with Red Chair Travels keeping the journey alive and the inns of the Oregon Bed and Breakfast Guild have had a blast hosting Red.  We hope you've enjoyed the ride so far and that you're inspired to travel to the places, and inns, that Red visits.
The innkeepers of the Oregon Bed and Breakfast Guild are ready to share Oregon, its Culinary Tourism and Geotourism, its environment, culture, and heritage with you.  Get to know our State like a local; stay with one of our nearly 100 hosts in any one of our six regions.  Experience romantic getaways, historic treasures, and tucked away rustic retreats.  Whether your trip is for a quiet escape to a quaint rural or coastal town, taking in Oregon Geotourism, for a World Class City experience, or for a new spin on business travel, you can be assured of combining gracious hospitality with ambiance by staying at an inspected and approved Oregon Bed and Breakfast Guild member Inn.