Meet the innkeepers – sister and brother duo Emily and Eli keep things going at MaMere's Guest House in Monmouth Oregon.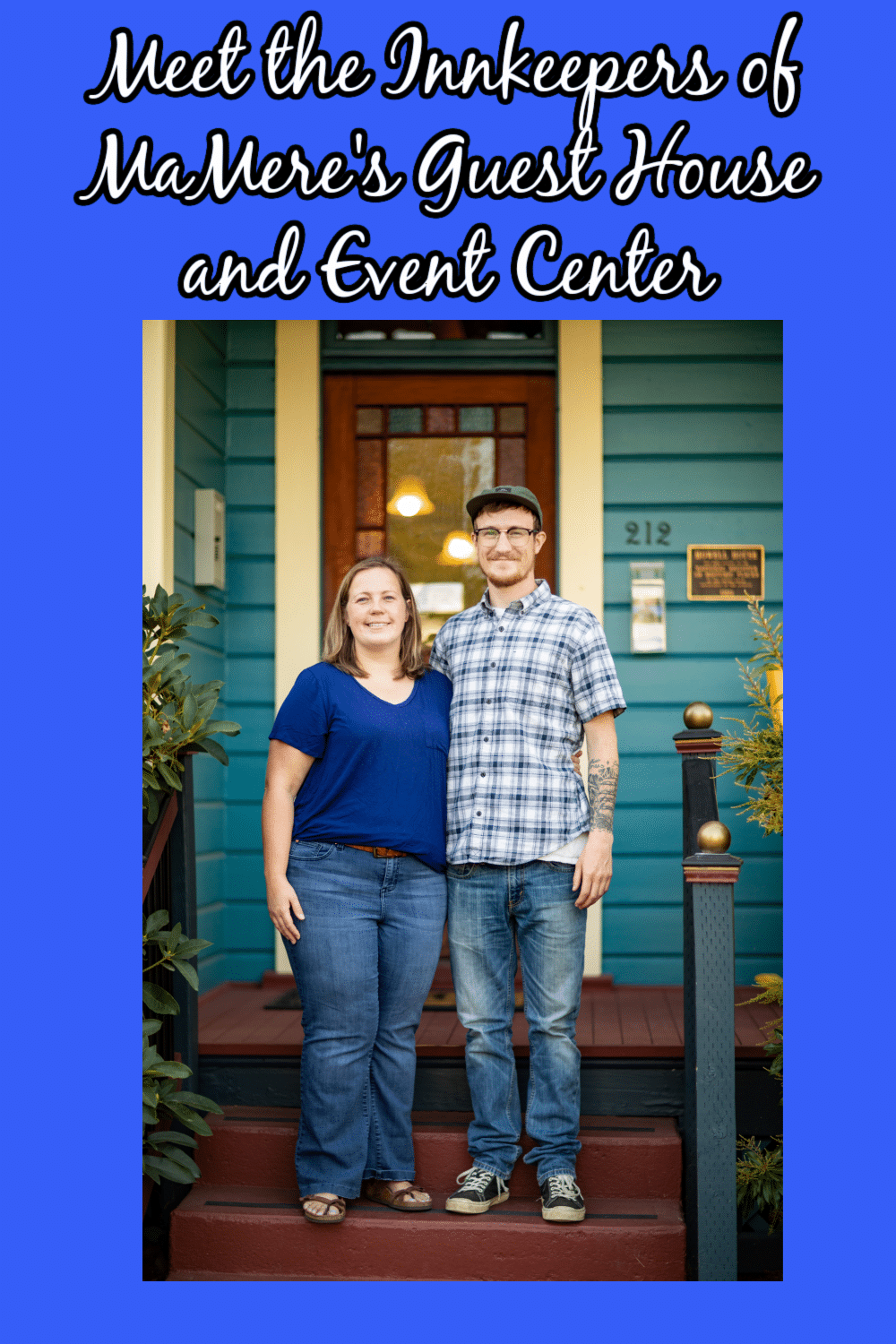 'MaMere's Guest House is located in the heart of Oregon's Willamette Valley. As brother and sister we are 10 years apart in age and miles in personality. Eli likes to sleep in and stay up late. Emily goes to bed early and rises to early morning chatter of her young offspring. Eli is musically talented. Emily can't carry a tune. Emily is a talker, while Eli tends to be the strong silent type (especially early in the morning). But despite our differences, we complement each other and have a lot of fun working together!
'Our parents, Bill & Sarah, were super supportive of Emily's passion and in what seemed like a blink of eye, the stars aligned and our parents decided to buy the charming B&B in August of 2016. Giving Emily the opportunity to turn her "what if" into a "why not?".
'Our family has owned MaMere's Guest House for 4.5 years and have met so many wonderful people during that time. We are ramping up for a busy and active 2021 and hope to meet you in person soon!'
MaMere's Guest House is located in the heart of wine county, and is the perfect place to call home while you explore the surrounding wineries or visiting Western Oregon University. The property is on the National Register of Historic Places and is only a block from WOU and Monmouth's Main Street.
The Carriage House is located adjacent to MaMere's Guest House and comfortably accommodates 25 people for special events.To extend the space and accommodate more people, consider also reserving our courtyard or historic B&B. Perfect for intimate wedding ceremonies, receptions, showers, family reunions, retreats and meetings. Surrounded by roses, our Oregon bed and breakfast provides the perfect backdrop for memories to last a lifetime.
From elegant, formal bridal showers and afternoon tea parties to leisurely retirement parties and festive baby showers, you can mold the event space into whatever theme you choose.
Oregon Bed and Breakfast Guild is ready to share Oregon with you: it's environment, culture, and heritage. Combine gracious hospitality with ambiance at an inspected and approved Oregon Bed and Breakfast Guild member Inn.
Hospitality Update: We all may be a little rusty, and a little leery, on planning trips just yet. And while it's almost safe enough to climb aboard that travel train, we're ready when you are! Our inns have been proactively doing everything in our power to keep you safe and welcome you back. Not sure if your favorite inn is open? Give them a call as they just might be.