Say farewell to summer in Monmouth and Independence, Oregon.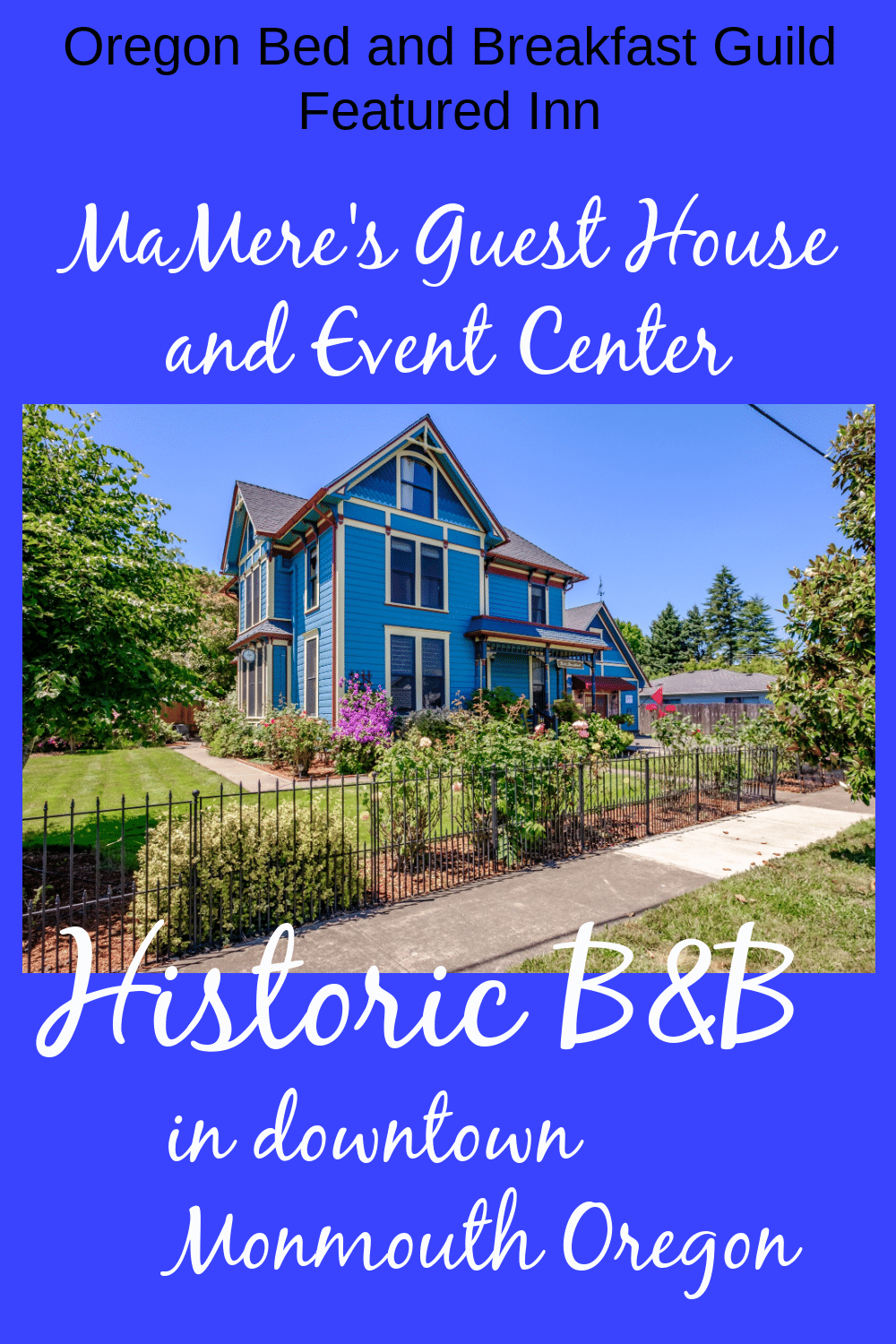 After a busy day, rest well and wake up to the aroma of freshly brewed coffee and a gourmet breakfast at MaMere's Guest House.
Plan your end of summer escape and wrap up our sunny, warm days with wine tasting at a myriad of wonderful Mid Willamette wineries (many with outdoor seating!) or stretch your legs and (and arms) picking ripe peaches and apples at Perryhill Farm.
The Oregon Bed and Breakfast Guild asked our innkeepers to share what's not to miss in their communities: restaurants, shops, parks, and we'd present a series of blog posts, extending a show of small business camaraderie and economic optimism.
You'll want to head to Baskett Slough, a National Wildlife Refuge that provides a home for threatened and endangered species, stopovers for migratory birds, and trails for visiting.
Explore Independence Oregon
Spend the late afternoon meandering down to our sister city, Independence, and walk along the Willamette River promenade as you work up an appetite for dinner at Gilgamesh Brewing – The River. And enjoy dessert at Jubilee Champagne and Dessert Bar.
Once known as the 'Hops Capital of the World' from the late 1890's to the 1940's, Independence, Oregon is located twelve miles southwest of Salem. You'll still find acres of hops growing in the area. A few miles south of Independence is the 42 acres Hop Farm for Rogue Brewery and the Rogue Farms Chatoe Tasting Room.
MaMere's Guest House in Monmouth Oregon
MaMere's Guest House is located in the heart of wine county, and is the perfect place to call home while you explore the surrounding wineries or visit Western Oregon University (WOU). We are only a block from WOU and Main Street and an easy drive to Salem, Corvallis, McMinnville, and Independence.
Oregon Bed and Breakfast Guild is ready to share Oregon with you: it's environment, culture, and heritage. Combine gracious hospitality with ambiance at an inspected and approved Oregon Bed and Breakfast Guild member Inn.
Hospitality Update: Our inns are following COVID-19 protocol guidance from the Oregon Health Authority. 
Although mask guidelines are lifted:
● Some businesses may choose to still require masks.
● Some people may choose to still wear a mask.
We have all struggled through COVID-19 and could use a little kindness. Please be respectful of local businesses and their workers and most importantly kind to yourself.