LEGO Little Free Library and National Lego Day, January 28th, 2022
The LEGO LITTLE FREE LIBRARY at MaMere's Guest House's will awaken the spirit of imagination and nostalgia embodied in LEGOS.  Consisting of over 2,500 pieces from all over the world, the library is a to scale replica of MaMere's Guest House.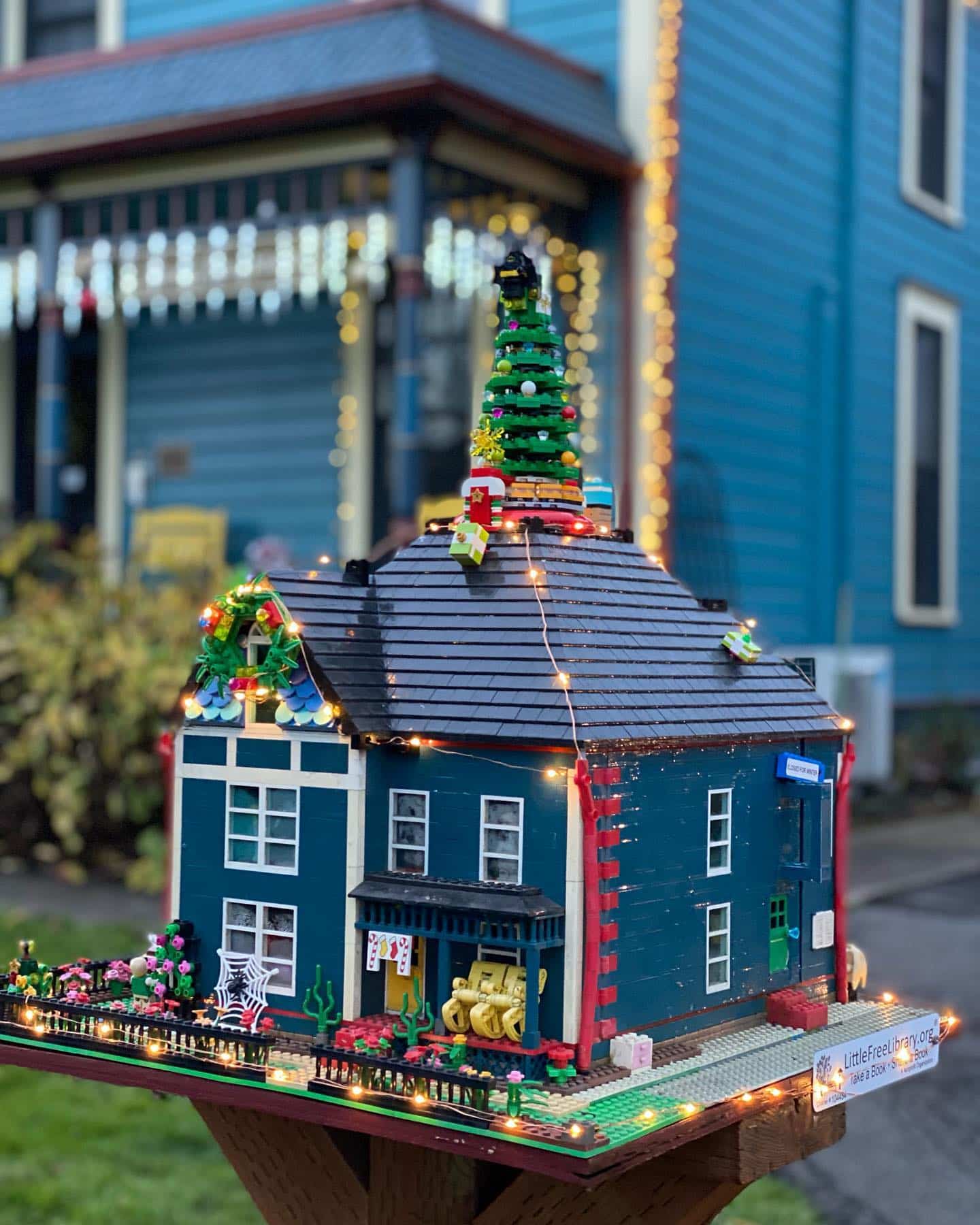 Some of the details of the historic house can be found in scaled down rocking chairs, roses, clawfoot tubs and porch lights. Every staff member, and a few friends who are frequent guests, have their own lego mini figure lookalike.
'Having been inspired by a childhood of reading and building, a Lego reality show (LEGO masters) and convention, and a lovingly pestering Uncle John, I set out on the 8 month endeavor of sorting and building. Structurally speaking the library is no anomaly of architecture', writes Eli Altland, MaMere's assistant innkeeper and builder of the little Lego library (continue reading)
'Because LEGO makes it so easy to fuse different universes together, we've taken some creative liberties and added a few details that will have you doing a double take'. To add to the fun MaMere's has created a scavenger hunt that changes every few months so be sure to stop by often and see what's new at the LEGO Little Library!'
MaMere's Guest House and Event Center in the Heart of Oregon's Wine Country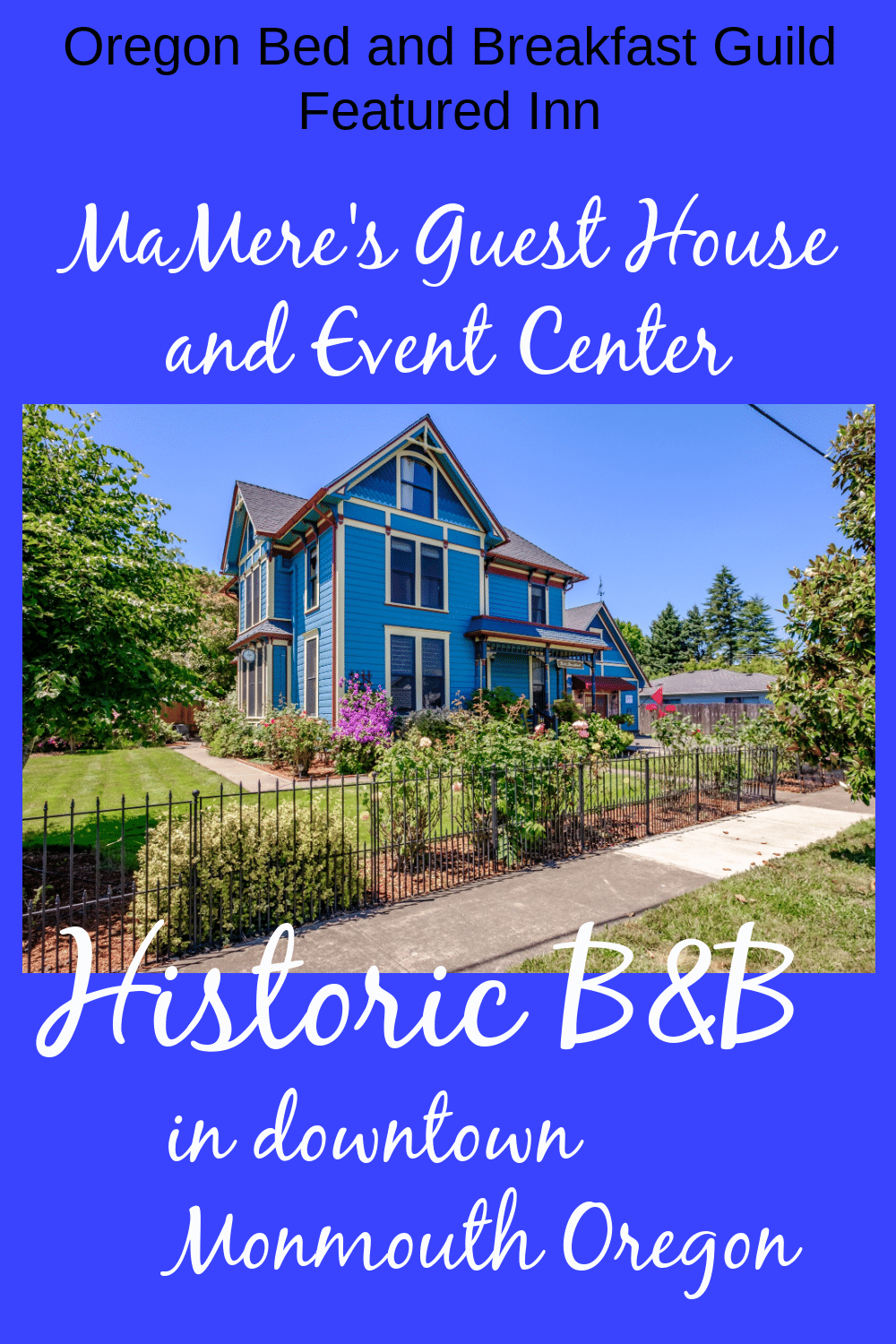 MaMere's Guest House is located in the heart of wine county, and is the perfect place to call home while you explore the surrounding wineries or visiting Western Oregon University.  The property is on the National Register of Historic Places. MaMere's is only a block from WOU and Monmouth's Main Street.
MaMere's Guest House is charming, unique and colorful inside and out! Built in 1891 as a boarding house for female students, it has since housed hundreds and continues to do so today in its present form as a Bed and Breakfast Guest House. From the Inn tour local vineyards, visit the coast, or just relax and enjoy a glass of wine amongst the beautiful flowers, while listening to music from the Monmouth Amphitheater in Main Street Park.
Oregon Bed and Breakfast Guild is ready to share Oregon with you: it's environment, culture, and heritage. Combine gracious hospitality with ambiance at an inspected and approved Oregon Bed and Breakfast Guild member Inn.
Hospitality Update: Our inns are following COVID-19 protocol guidance from the Oregon Health Authority. 
Although mask guidelines are lifted:
● Some businesses may choose to still require masks.
● Some people may choose to still wear a mask.
We have all struggled through COVID-19 and could use a little kindness. Please be respectful of local businesses and their workers and most importantly kind to yourself.