National Apple Pie Day is May 13
National Apple Pie Day doesn't necessarily have to be celebrated with an apple pie, right.  Why not Apple Pie Cookies? The innkeeper at the Old Parkdale Inn Bed and Breakfast put a little spin on the classic apple pie and the results were amazing.
For quicker, easier assembly she used refrigerated pie crusts
Apple Pie Cookies
6 green apples
1 package refrigerated pie crust (2 crusts)
5 ounces caramel sauce
1 egg
1/4 cup sugar
1/4 teaspoon nutmeg
Ground cinnamon
1) Preheat the oven to 350 Fahrenheit. Line a cookie sheet with parchment and non stick spray;  set aside.
2) Remove pie crusts from refrigerator so they warm up slightly. This will make them easier to work with.
3) Peel the skin off the green apples, compost.  Continue peeling so you have bunch of fleshy, white peels of apple in your bowl.
4) Dust work area with flour and slightly roll out crusts. From one pie crust, cut out circles for the cookies.  Cut the second pie crust into 1/2″ strips.
5) Place round pie crusts on cookie sheet. Spread a thin layer of caramel sauce on each cookie, followed by a pile of white apple peels. Using the 1/2" strips, create a tic-tac-toe lattice pattern over each cookie.
6) Beat egg in bowl and add sugar and nutmeg until well blended. Brush cookies with egg wash.
7) Sprinkle cookies with cinnamon.  Use more or less cinnamon depending on your preference.
8) Bake for 20 – 25 minutes, or until cookies are a golden brown. Remove from oven, allow to cool for 5 minutes, serve and enjoy!
The Old Parkdale Inn is located in the Upper Hood River Valley, a renowned growing region for pears and apples. Located in the quaint town of Parkdale, Oregon with Oregon's tallest peak, Mt. Hood, as a backdrop. Outdoor adventure, farms, wineries and fine dining are nearby. The complete privacy of the inn and the serene gardens are perfect for romantic and restful getaways.
You're sure to enjoy sweet treats such as these at the inns of the Oregon Bed and Breakfast Guild. 
Order Oregon B&B Gift Certificates Now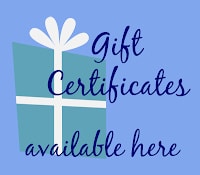 E-mail info@obbg.org or call OBBG at 503-893-4210. Please leave a message as this line is monitored by our busy innkeepers. We'll get back to you for the details: who will be the recipient of your thoughtful gift, acquire your payment method and shipping information. We'll send them by mail, to either you or the recipient, with delivery confirmation. The recipient will have a great time getting away to a high-quality destination of their choice.
OBBG Lodging Gift Certificates are available in $25 increments and can be redeemed at every Oregon Bed & Breakfast Guild member across the state. With 25 members to choose from that's a lot of choices and with an 18 months expiration recipients have plenty of time to redeem them at the Inn of their choosing.
The Oregon Bed and Breakfast Guild offers a wide variety of inns, from a small guest cottage or two-room bed and breakfast to a larger country inn or small historic hotel.
Oregon Bed and Breakfast Guild is ready to share Oregon with you: it's environment, culture, and heritage. Combine gracious hospitality with ambiance at an inspected and approved Oregon Bed and Breakfast Guild member Inn.
Hospitality Update: Our inns are following COVID-19 protocol guidance from the Oregon Health Authority. 
Although mask guidelines are lifted:
● Some businesses may choose to still require masks.
● Some people may choose to still wear a mask.
We have all struggled through COVID-19 and could use a little kindness. Please be respectful of local businesses and their workers and most importantly kind to yourself.