36 Hours in Monmouth, Oregon –
What to See, Do, Eat and Where to Stay
What would you do if you only had 36 hours in and near Monmouth, Oregon? See? Eat? Where would you stay? The innkeepers with the Oregon Bed and Breakfast Guild have offered suggestions to make your day-and-a-half Oregon adventure worth every second! Check out these insider tips below.
36 Hours in Monmouth
Where to Eat Lunch in Monmouth

One of the top lunch spots is Koyotes Tacos – best street tacos in town! The food is reasonably priced and it's just one block from its Main Street location to MaMere's Bed and Breakfast (and Events Center). Many guests choose to get their food to-go and return to the B&B's courtyard, per the innkeepers, who urge guests to also pop by the Carnivale Donut Bar Truck on their walk. Craft Bar West is funky and fun. It even boasts a Hobbit Hole! From sandwiches, soup and delicious cocktails to actual CRAFTING opportunities (make a sign to take home with you) – enjoy the atmosphere and tasty lunch items, per the innkeepers at MaMere's Bed and Breakfast (and Events Center) in Monmouth.
Where to Eat Dinner in Monmouth

Crush Wine Bar is owned by a good friend of the innkeepers of MaMere's Bed and Breakfast (and Events Center). Crush has a HUGE wine list and great beers/ciders on tap. We recommend the steak or shrimp risotto and you MUST start your meal off with the spinach artichoke dip, say the innkeepers. Need something lighter?Try their delicious charcuterie board or have the innkeepers pick it up for you and have it waiting at the B&B. Dry Town Tap Station has a casual and relaxing vibe and got its name because Monmouth used to be a dry town up until 2002. You can enjoy a pint, dinner from their eclectic food truck with revolving menu, and also jam out to live music most Friday and Saturday nights in the summer; you'll find plenty of outdoor seating!
Things to Do in Monmouth
If you only have 36 hours in Monmouth, Oregon, you'll want to head to Baskett Slough, a National Wildlife Refuge that provides a home for threatened and endangered species, stopovers for migratory birds, and trails for visiting. With an easy walk (kid-friendly!) you can spot wildlife, wildflowers and beautiful vistas of the Willamette Valley.
Western Oregon University is only a block from MaMere's Bed and Breakfast (and Events Center) and the innkeepers highly recommend visitors take a stroll. There's lots of history, a pretty campus, and many wonderful events take place on campus!
The other must-do in Monmouth is wine tasting. The innkeepers at MaMere's Bed and Breakfast (and Events Center) have some of their favorites to recommend based on your wine preferences, views, things you can do at the winery, and some colorful and fun winery owners! Many also offer a delicious food menu, like wood-fired pizzas, so you can have dinner/lunch with your tasting. Others have music, yoga, or other fun activities you can enjoy while tasting! And our friends at Crush Wine Bar do joinable and private tours to help you get from point A to B.
Best Waterfalls in Monmouth or Near Monmouth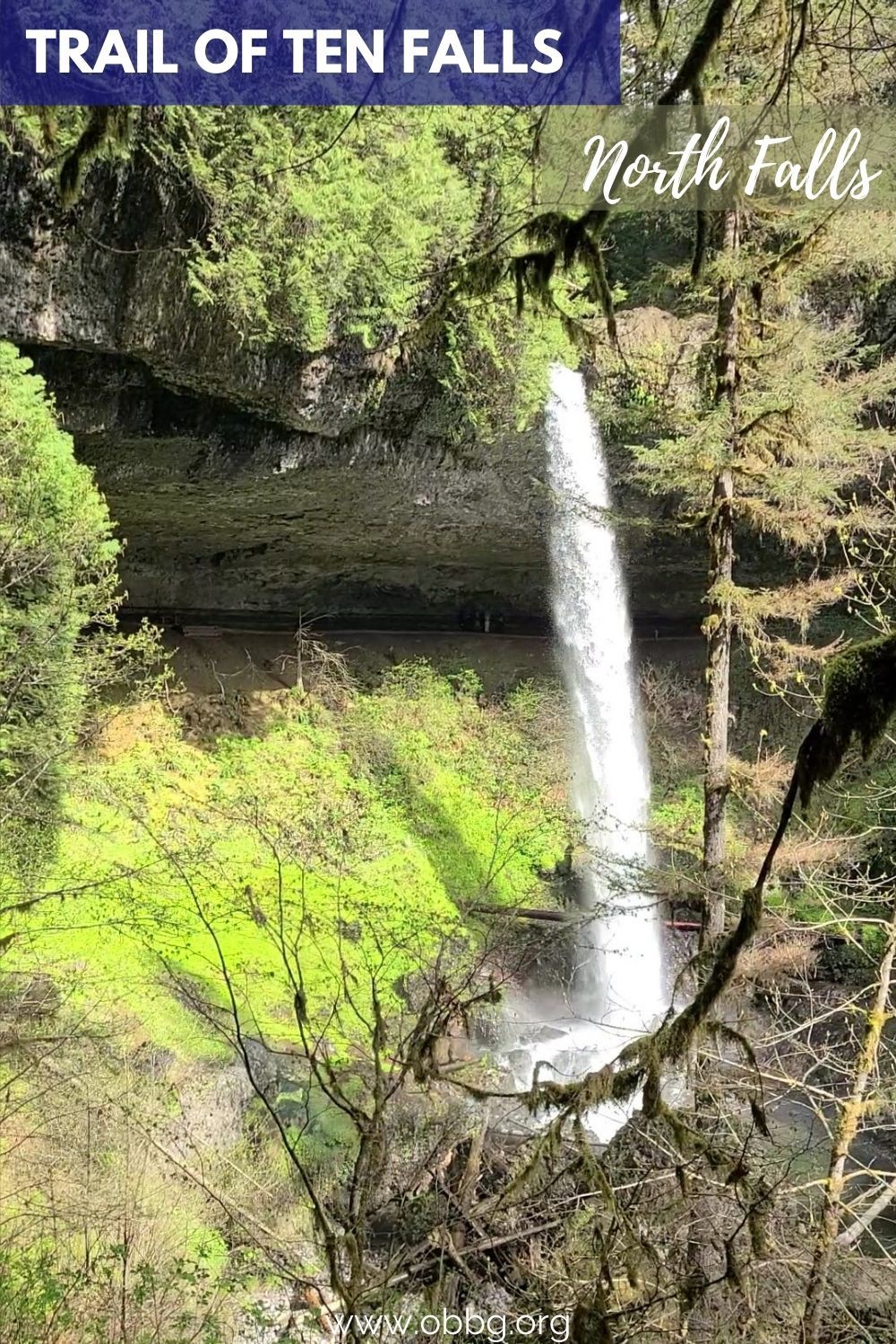 Silver Falls State Park– While it's about an hour's drive (to Sublimity) it's worth it! The falls offer stunning views, fun hikes, and lots to experience with its 10 waterfalls in over 8 miles, several that you can walk behind and get some waterfall mist on your face.

Where to Stay in Monmouth
MaMere's Bed and Breakfast (and Events Center) is set in the Historic Howell House. Built in 1891, the B&B has all the charm you would expect from a house built 130 years ago. It's conveniently located a block from Western Oregon University, close to many amazing wineries, and centrally located for day trips to Portland, Oregon Coast, Salem and more!
Oregon Bed and Breakfast Guild is ready to share Oregon with you: it's environment, culture, and heritage. Combine gracious hospitality with ambiance at an inspected and approved Oregon Bed and Breakfast Guild member Inn.
Hospitality Update: Our inns are following COVID-19 protocol guidance from the Oregon Health Authority. 
Although mask guidelines are lifted:
● Some businesses may choose to still require masks.
● Some people may choose to still wear a mask.
We have all struggled through COVID-19 and could use a little kindness. Please be respectful of local businesses and their workers and most importantly kind to yourself.