"Our event and wedding season has typically ended in October, and April and October events were always subject to weather," said Wayne Bailey. "Our Event Center allows our guests worry-free, year-round access to everything Youngberg Hill has to offer."
Youngberg Hill Event Center complements the existing structures of Youngberg Hill Vineyards and Inn. Located on a gorgeous hilltop setting outside of McMinnville, the expansive, All-Weather Event Center will allow for year-round wine events, weddings, concerts and more.
The handsome 3,600 square-foot building on the lawn behind the inn overlooks the vineyards and valley. With a seating capacity of 200 guests, the building is enclosed and protected from the elements and takes advantage of the magnificent natural setting by way of eight glass rolling garage door-type openings that open up to the views while providing full shelter when inclement weather arrives.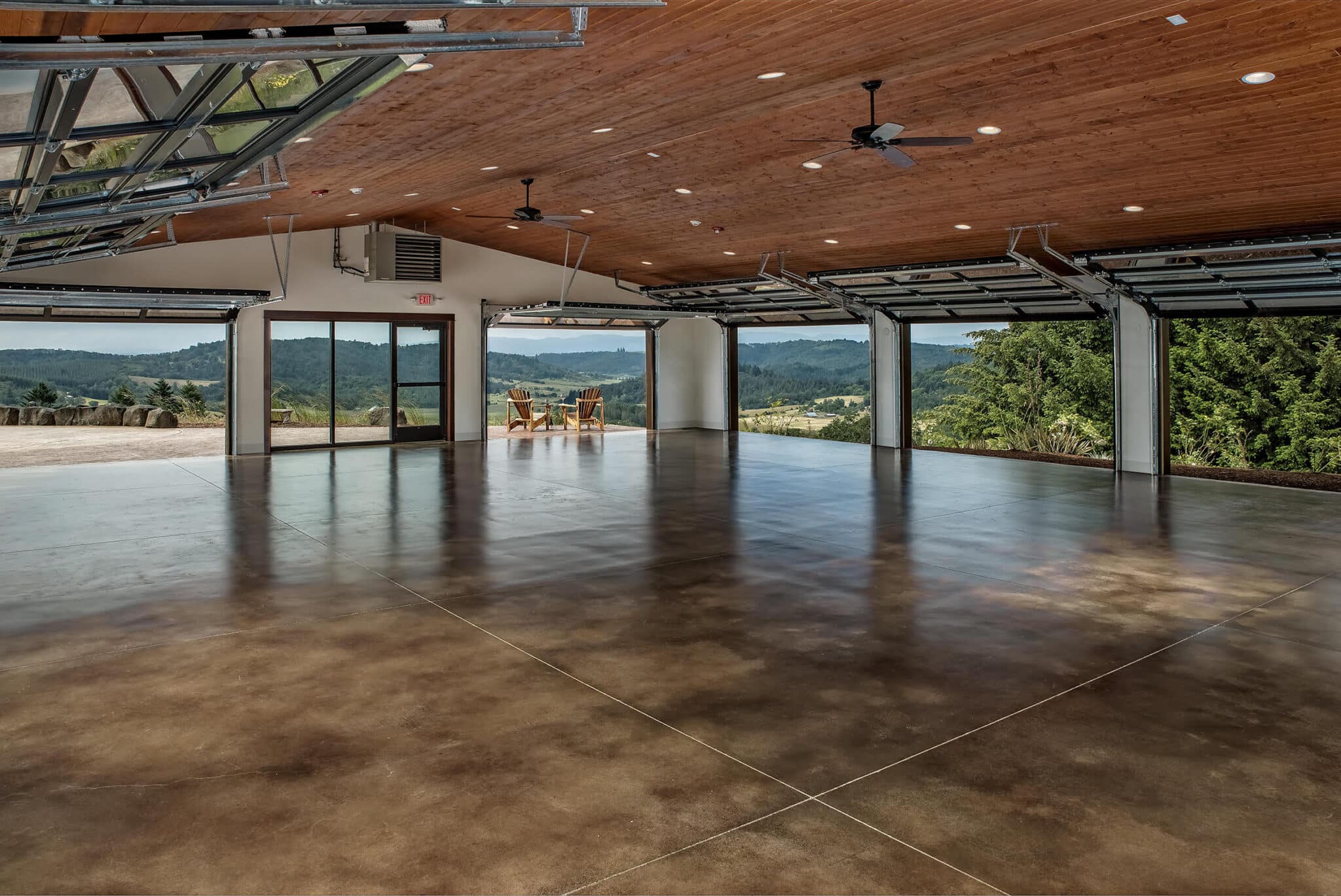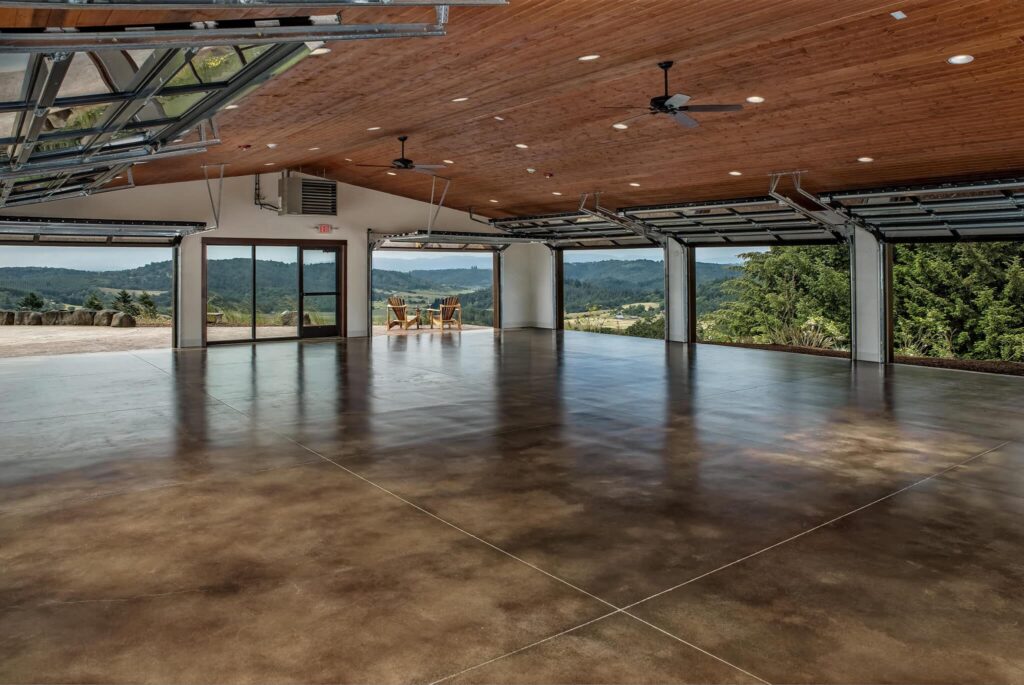 The expansive Event Center has a poured and polished concrete floor and a ceiling trimmed with parquet fir strips. Bright white walls provide the perfect backdrops for wedding decorations and photography. The eight glass garage doors offer views from three sides of the building, let in tons of natural light, and open quickly to seamlessly integrate the outdoors. Siding on the outside of the building mimics the stained cedar siding of the nine-room, lodge-style inn.
A patio added approximately 900 square feet of poured and stamped concrete flooring and existing restrooms on the property are tucked into a hillside behind the new building and reached via covered walkway. The event site includes a catering kitchen, an outdoor wine-tasting bar and a circular concrete pad, all back-dropped by astonishing views of vineyards, farmlands and wooded hills.
Bookings for the Youngberg Event Center will be handled by Nicolette Bailey at 503-472-2727, or by emailing info@youngberghill.com.
Oregon Bed and Breakfast Guild is ready to share Oregon with you: it's environment, culture, and heritage. Combine gracious hospitality with ambiance at an inspected and approved Oregon Bed and Breakfast Guild member Inn.
Hospitality Update: Our inns are following COVID-19 protocol guidance from the Oregon Health Authority. Oregon's statewide mask requirement for indoor public places was lifted on March 12.
After mask guidelines are lifted:
● Some businesses may choose to still require masks.
● Some people may choose to still wear a mask.
We have all struggled through COVID-19 and could use a little kindness. Please be respectful of local businesses and their workers and most importantly kind to yourself.