The Carlton Inn Bed and Breakfast is located in the Heart of the Willamette Valley Wine Country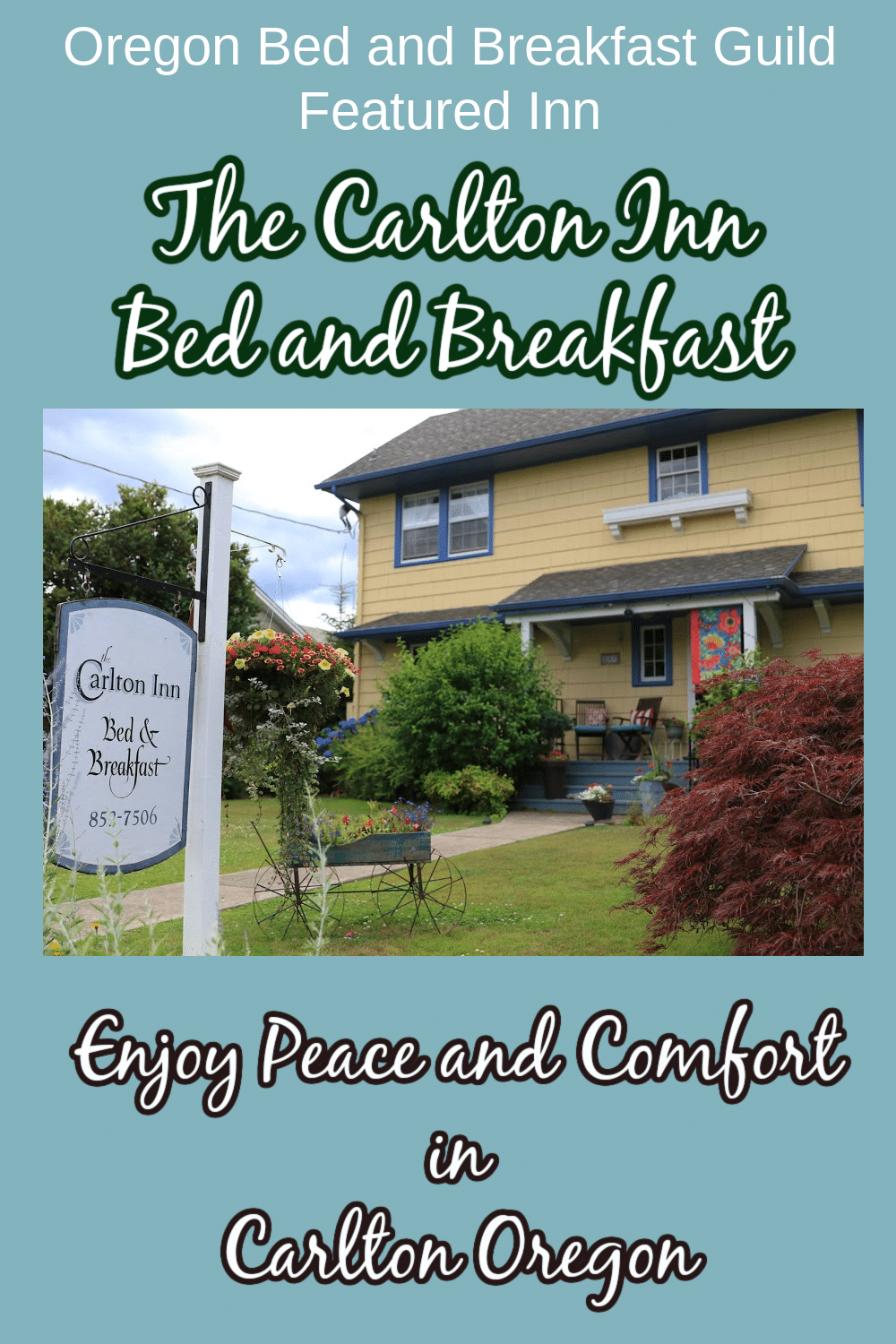 Built in 1915, The Carlton Inn Bed & Breakfast, is in the charming community of Carlton, Oregon.
The Inn offers 4 guest rooms, each with a private bath. The bedding ensemble includes comforters, micro-fiber sheets, and pillows covered with hypo-allergenic slip covers. All rooms have central air conditioning and wireless internet.
A most walkable wine district, Carlton is known as the 'Wine Capital of Oregon'. A short walk out the inn's front door you'll discover over a dozen winery tasting rooms as well as unique shops and wonderful restaurants.
Freshly prepared homemade food using the best ingredients available is the hallmark of breakfast at The Carlton Inn Bed & Breakfast. Their garden provides fresh herbs and vegetables that make their way into the breakfast menu.
Amazing: Joka and Keef were wonderful hosts, the breakfasts were so tasty, and the location is perfect! 'a TripAdvisor contributor
Oregon Bed and Breakfast Guild is ready to share Oregon with you: it's environment, culture, and heritage. Combine gracious hospitality with ambiance at an inspected and approved Oregon Bed and Breakfast Guild member Inn.
Hospitality Update: Our inns are following COVID-19 protocol guidance from the Oregon Health Authority. Oregon's statewide mask requirement for indoor public places was lifted on March 12.
After mask guidelines are lifted:
● Some businesses may choose to still require masks.
● Some people may choose to still wear a mask.
We have all struggled through COVID-19 and could use a little kindness. Please be respectful of local businesses and their workers and most importantly kind to yourself.