A Willamette Valley Event Center


Weddings, Parties, Business Meetings, Baby Showers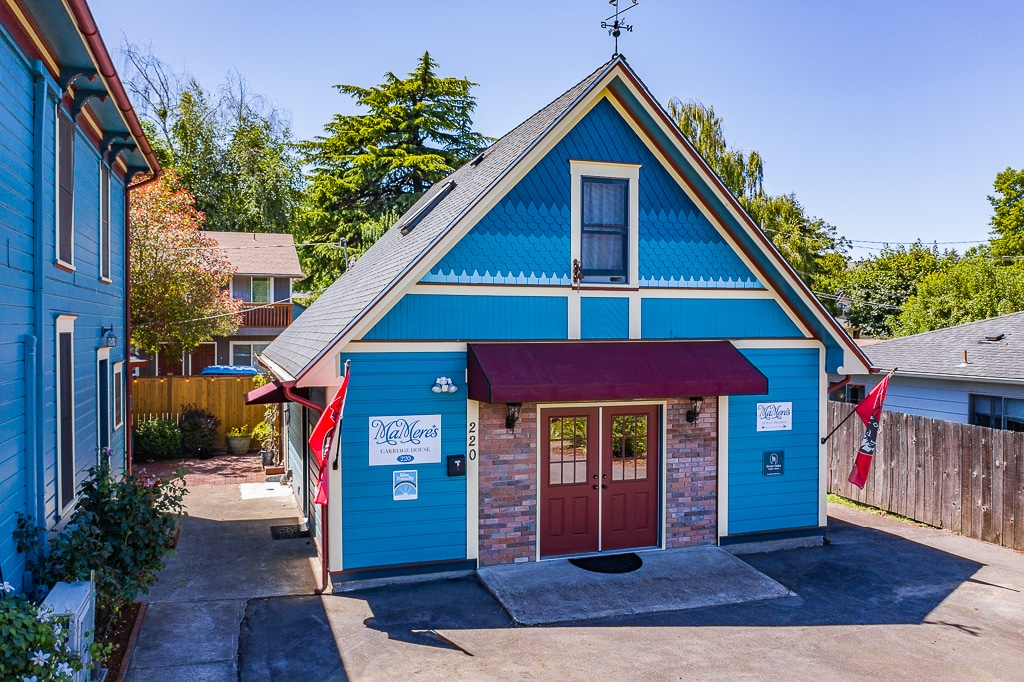 MaMere's Carriage House event space is located adjacent to MaMere's Guest House and comfortably accommodates 25 people for special events. Tables & chairs are available for use. Carriage House is 485 square feet. To extend the space and accommodate more people, consider also reserving our courtyard or historic B&B. Perfect for intimate wedding ceremonies, receptions, showers, family reunions, retreats and meetings. Surrounded by roses, this Oregon bed and breakfast provides the perfect backdrop for memories to last a lifetime.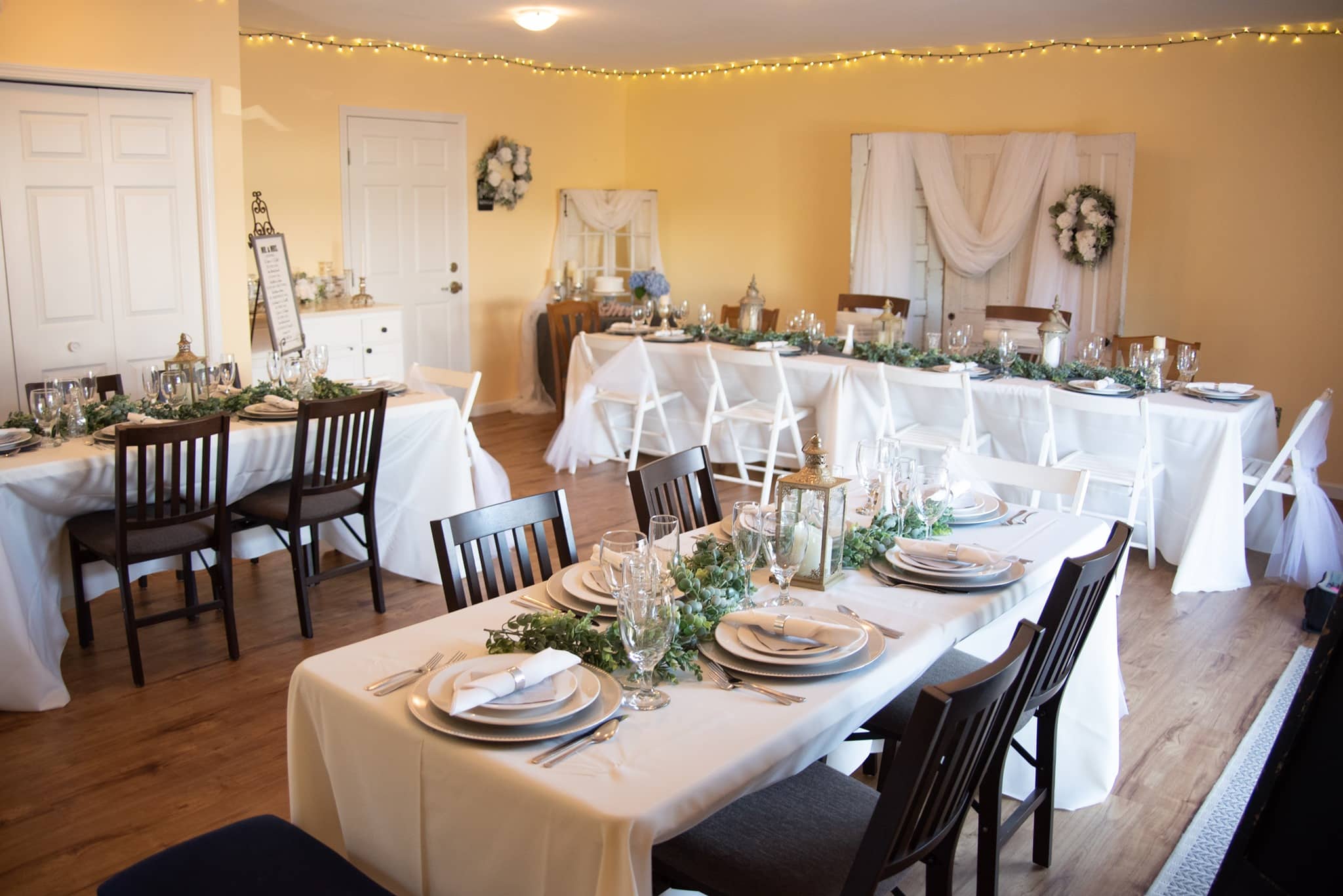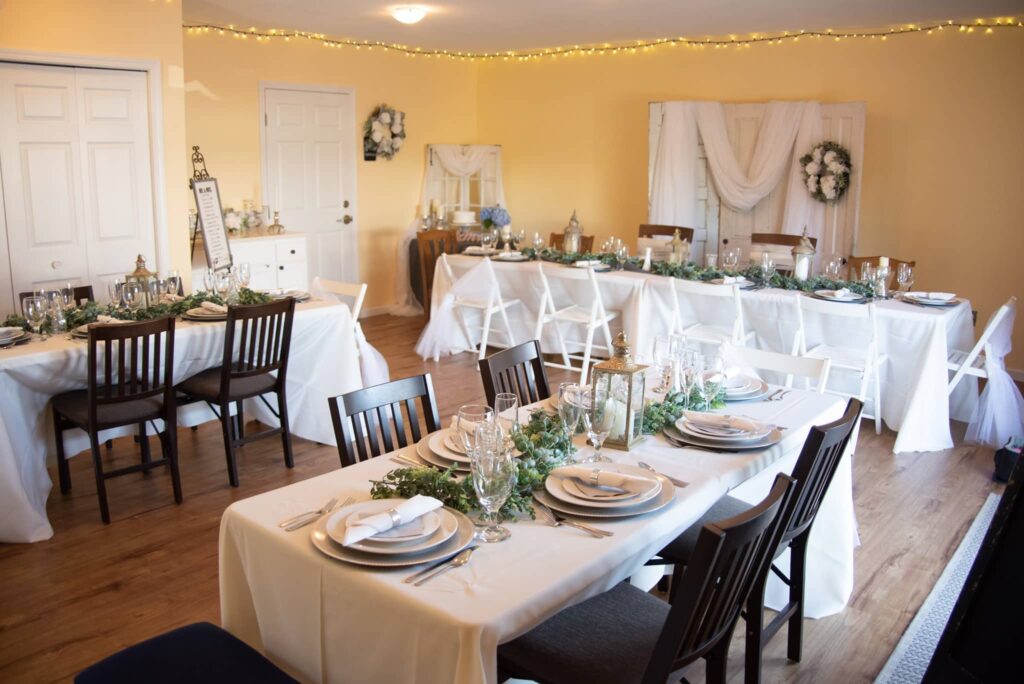 The Carriage House is a bright and beautiful blank slate, so you can make it into what your heart desires. From elegant, formal bridal showers and afternoon tea parties to leisurely retirement parties and festive baby showers, you can mold it into whatever theme you choose.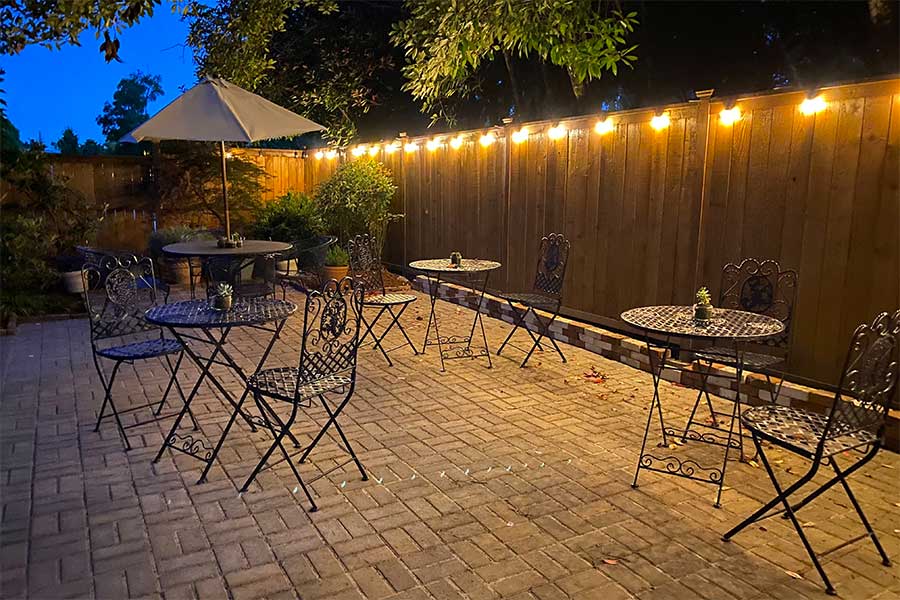 MaMere's Guest House and Carriage House is the perfect place for a small wedding or elopement. Reserve the house for your guests and use the Carriage House for your rehearsal dinner, showers, and reception. Our beautiful and shaded courtyard offers a few peaceful locations for private and beautiful small wedding ceremonies. We also are happy to recommend other local businesses to ensure you check all the boxes for your special day. From caterers, florists, salons, wine tours for bachelorette parties, and event rental needs, we are proud to say most of what you need for your wedding can all be found in downtown Monmouth.
Need a neutral space for a board retreat or staff meeting? The Carriage House can certainly serve this purpose. The blank walls provide the perfect backdrop for projecting presentations and the B&B grounds or surrounding neighborhoods offer a peaceful space to take a break and recharge for the rest of your retreat. Rent it for an hour or multiple days. We can create a proposal that works for your needs. Combined with the B&B, it is a property that provides multiple spaces for sleeping, eating and meeting. Think yoga retreats, writing seminars, and marriage retreats.
Oregon Bed and Breakfast Guild is ready to share Oregon with you: it's environment, culture, and heritage. Combine gracious hospitality with ambiance at an inspected and approved Oregon Bed and Breakfast Guild member Inn.
Hospitality Update: Our inns are following COVID-19 protocol guidance from the Oregon Health Authority. 
Although mask guidelines are lifted:
● Some businesses may choose to still require masks.
● Some people may choose to still wear a mask.
We have all struggled through COVID-19 and could use a little kindness. Please be respectful of local businesses and their workers and most importantly kind to yourself.