Serving up Pears at an Oregon Bed and Breakfast
Imagine waking up in the morning to the slight scent of fresh brewed coffee, muffins baking in the oven and knowing someone has already been up for hours just to prepare breakfast for you. That's what you can look forward to when visiting one of the Oregon Bed and Breakfast Guild inns.
We recently asked our innkeepers to submit their favorite pear recipes and were pleased to see that once again, we are all about keeping it local and fresh.
Did you know that 84% of the nation's pears are grown in Oregon and Washington? The volcanic soil provides pear tree nourishment, the rain and snowmelt provides moisture and of course our ideal temperature is a huge factor.
Mary and Steve Pellegrini have owned the Old Parkdale Inn Bed and Breakfast in the Hood River Valley for over 20 years. Their recipe using Bosc pears is easy, tasty, and the presentation is gorgeous. She calls it, "Microwave Poached Bosc Pears with Raspberry Sauce"
peel one ripe pear per person but leave the stem on
cut a small slice from the bottom of pears to flatten so they stand upright
put pears in a microwave safe dish and pour one tablespoon of maple syrup over each one
cover and microwave about one and half minutes per pear until hot
place pears on individual small plates and pour about one tablespoon raspberry syrup over each pear
garnish with raspberries
Order Oregon B&B Gift Certificates Now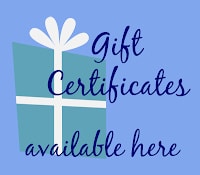 E-mail info@obbg.com or call OBBG at 503-893-4210. Please leave a message as this line is monitored by our busy innkeepers. We'll get back to you for the details: who will be the recipient of your thoughtful gift, acquire your payment method and shipping information. We'll send them by mail, to either you or the recipient, with delivery confirmation. The recipient will have a great time getting away to a high-quality destination of their choice.
OBBG Lodging Gift Certificates are available in $25 increments and can be redeemed at every Oregon Bed & Breakfast Guild member across the state. With 25 members to choose from that's a lot of choices and with an 18 months expiration recipients have plenty of time to redeem them at the Inn of their choosing.
The Oregon Bed and Breakfast Guild offers a wide variety of inns, from a small guest cottage or two-room bed and breakfast to a larger country inn or small historic hotel.
Oregon Bed and Breakfast Guild is ready to share Oregon with you: it's environment, culture, and heritage. Combine gracious hospitality with ambiance at an inspected and approved Oregon Bed and Breakfast Guild member Inn.
Hospitality Update: Our inns are following COVID-19 protocol guidance from the Oregon Health Authority. 
Although mask guidelines are lifted:
● Some businesses may choose to still require masks.
● Some people may choose to still wear a mask.
We have all struggled through COVID-19 and could use a little kindness. Please be respectful of local businesses and their workers and most importantly kind to yourself.