Oregon Whale Watching 2022 on the Oregon Coast offers front row seats to witness the yearly migration of the grey whale.
Some 25,000 individual Gray Whales will be cruising the coastline from March to June, returning to cooler Alaskan waters after birthing their calves in the warm temperatures of Mexico's Baja Peninsula.
The more temperate spring months are also breeding season for Harbor Seals which inevitably draw a whale population we normally associate with Puget Sound, Washington, The Orcas.This past week they were spotted chasing seals offshore at Sport Haven Beach, Brookings.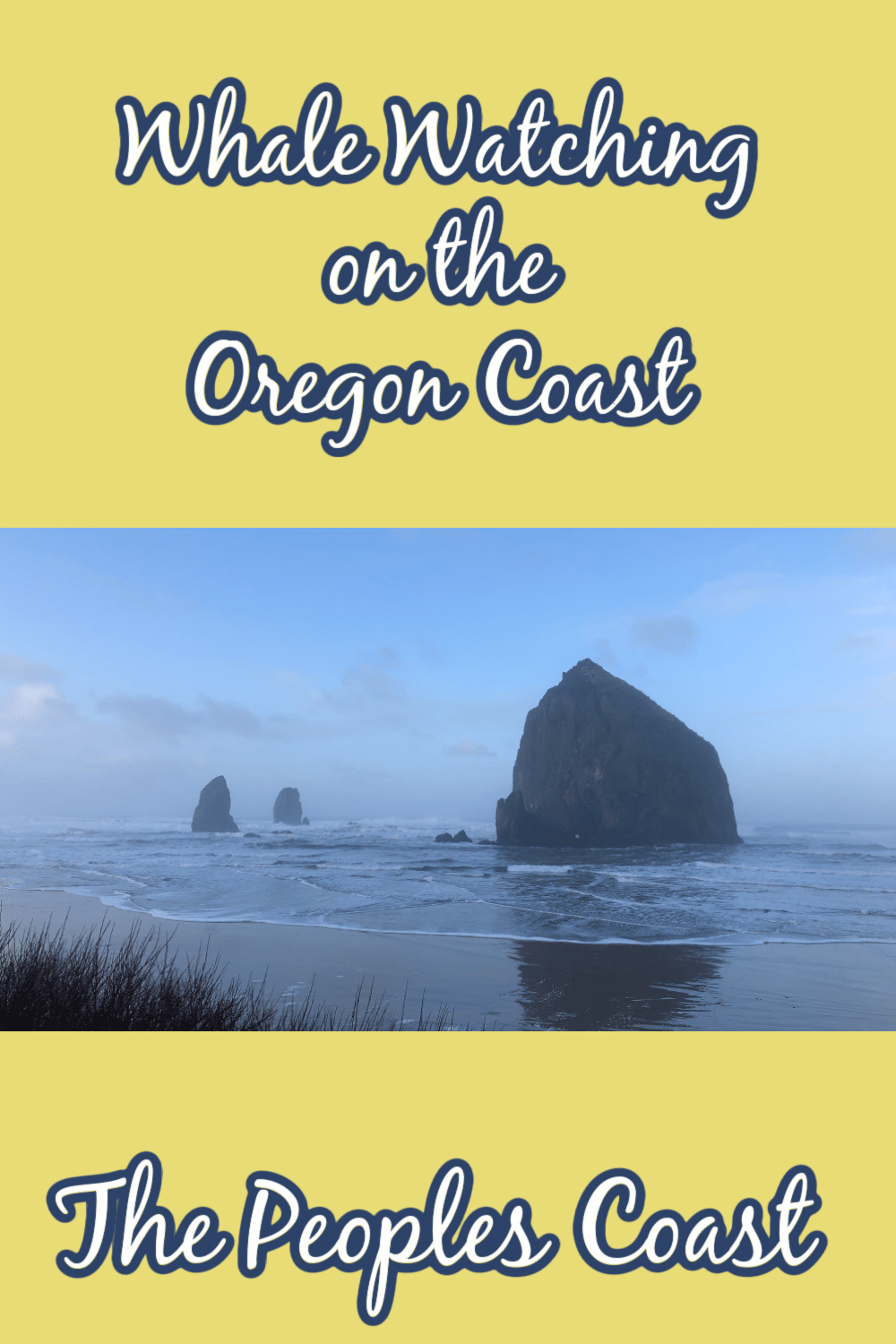 Whale Watching can be observed as gray whales cruise along the Oregon coast en route to Alaska from Mexico. Spouting geyser-like blasts of spray can be seen from the towering coastal bluffs. The Oregon Coast offers front row seats for those wanting to witness the gray whales migration.
Although Whale Watch Center in Depoe Bay remains closed for now, the Oregon Parks and Recreation Department says it's scheduled to reopen in late spring 2022.
'Whale Watching Spoken Here' program is also hoping to see folks again this year but until we have more information on that, refer to the map on their website to find the best places to watch whales on the Oregon Coast.
Spring Whale Watching begins in March
Spring watching begins in late March as the gray whales travel north on their way towards Alaska. The first surge swims past Oregon around the end of March and north-bound whales can be seen all the way until June.
Summer and Fall bring Oregon's resident Gray whales close to shore to feed. There are approximately 200 whales that remain in Oregon's coastal waters during the summer migration. The central coast in particular is a hot-spot for whales from June to mid-November.
Oregon Bed and Breakfast Guild member inns on the Oregon Coast can be home base for your trip to the Oregon Coast to witness this yearly migration. From Lincoln City to Port Orford there are inspected and approved bed and breakfast inns of the Oregon B&B Guild to provide the ultimate in Oregon Coast Lodging.
Oregon Bed and Breakfast Guild is ready to share Oregon with you: it's environment, culture, and heritage. Combine gracious hospitality with ambiance at an inspected and approved Oregon Bed and Breakfast Guild member Inn.
Hospitality Update: Our inns are following COVID-19 protocol guidance from the Oregon Health Authority. Oregon's statewide mask requirement for indoor public places will end March 12. 
Let's all be respectful and safe and follow the guidance of the CDC. Our inns are doing everything in our power to keep you safe. Not sure if your favorite inn is open? Give them a call as they just might be.