Portland Region and the Bed and Breakfast of the Oregon Bed and Breakfast Guild
Your experience in "City of Roses" and surrounding area will be perfect with a stay at Fulton House Bed and Breakfast, our only Portland area bed and breakfast. You'll find unique accommodations close to the region's many attractions, including:
A dozen distinctive neighborhoods – each with its own personality
Arts abound at galleries, theaters & music venues
A cutting edge foodie scene driven by local ingredients, beer, wine & coffee
Cultural experiences await at museums, gardens and events, fairs and festivals throughout the year
Recreation on miles of trails at Forest Park
Riverfront esplanade
Eclectic shopping for locally produced crafts, furniture & handmade clothes
Outdoor adventures ranging from whitewater rafting to ziplines
And much more!
Bed and Breakfast in Portland, Oregon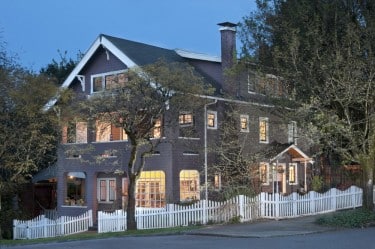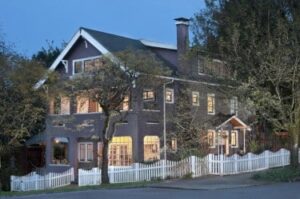 The Fulton House Bed and Breakfast located in Southwest Portland. One block from Willamette Park and the Willamette River and the Willamette Greenway. 503-892-5781 View Availability
Oregon Bed and Breakfast Guild is ready to share Oregon with you: it's environment, culture, and heritage. Combine gracious hospitality with ambiance at an inspected and approved Oregon Bed and Breakfast Guild member Inn.
Hospitality Update: Our inns are following COVID-19 protocol guidance from the Oregon Health Authority. Oregon's statewide mask requirement for indoor public places was lifted on March 12.
After mask guidelines are lifted:
● Some businesses may choose to still require masks.
● Some people may choose to still wear a mask.
We have all struggled through COVID-19 and could use a little kindness. Please be respectful of local businesses and their workers and most importantly kind to yourself.