Oregon Scenic Byways – Oh! The Places You'll Go
Let's Hit the Highways. Looking for the most scenic drives in Oregon? Want to make all your Instagram friends a little jealous? Ahem, below are the most scenic drives in Oregon and one of them has your name on it.
Oregon has 29 designated Scenic Byways! So, get in the car, take some pics, and reignite your soul. Quick note: please check for travel alerts, as well as the road and weather conditions. This free guide to Oregon scenic byways might come in really handy too.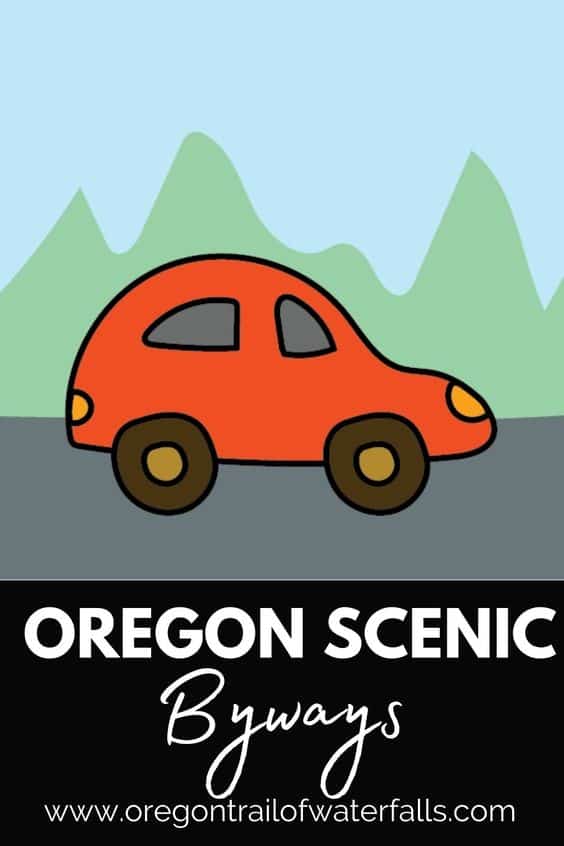 Want Channel your inner explorer? Trace the steps of Lewis and Clark along the Historic Columbia River Highway Scenic Byway. And well, not to take the adventure part out of anything, but here are some resources to help you on your journey: To check if it's OK to park your car someplace, visit ReadySetGorge.com; find trip reports; and if you're up to a trek, plan your hike. Stay at Olds Parkdale Inn Bed & Breakfast.
Want to Boost your Immune System?
Drive the Rogue-Umpqua Scenic Byway and pull over to do a little fishing! Stay at C.H. Bailey House.
Gaze at the clear blue sky? Drive the Hells Canyon Scenic Byway where the lofty Wallowa Mountains dominate the view along the ancestral homeland of the Nez Perce tribe. If you have time, you won't want to miss the Wallowa Band Nez Perce Trail Interpretive Center. Stay at Bronze Antler Bed & Breakfast.
Explore the Scenic Backroads
Did you know Cranberries grow in Oregon?
Nearly 3,000 acres of cranberries are cultivated in Oregon, with production centered in the south coast towns of Bandon, Langlois, Sixes and Port Orford. Oregon growers produce approximately 40 million pounds of berries each yea
Wine tasting in Oregon's famous Willamette Valley
Feel as smart as Albert Einstein? Soak is the stunning scenery along one of the many Willamette Valley Scenic Byways. After, take part in a wine tasting because studies show that wine tasting engages your brain more than complicated math.Stay at: Airlie Farm, A'Tuscan Estate, Bella Collina Bed & Breakfast, The Carlton Inn Bed & Breakfast, Chehalem Ridge Bed & Breakfast, Franziska Haus B&B, La Bastide Bed and Breakfast, MaMere's Bed and Breakfast, R.R. Thompson House, The Setting Inn – Willamette Valley,  Yamhill Vineyards Bed and Breakfast, and Youngberg Hill Vineyards & Inn.
Oh! The places you'll go! The Oregon scenic drives mentioned above are the ones closest to our bed and breakfasts but there are more. Click here to see ALL of the byways.
Visit the Target Market page to begin your search for an inn that will fulfill your interests, birding, hiking, biking, wine tasting, historic destinations, etc.
Oregon Bed and Breakfast Guild is ready to share Oregon with you: it's environment, culture, and heritage. Combine gracious hospitality with ambiance at an inspected and approved Oregon Bed and Breakfast Guild member Inn.
Hospitality Update: Our inns are following COVID-19 protocol guidance from the Oregon Health Authority. 
Although mask guidelines are lifted:
● Some businesses may choose to still require masks.
● Some people may choose to still wear a mask.
We have all struggled through COVID-19 and could use a little kindness. Please be respectful of local businesses and their workers and most importantly kind to yourself.