Social media Connections of the Oregon Bed and Breakfast Guild.
One either likes them or they don't. We of the Oregon Bed and Breakfast Guild actually love it. Today's travelers' are web savvy travelers' who use many different social media sites to make wise travel choices. Social media listings direct you to us and then our innkeepers take over to make your lodging choice the perfect choice for your Oregon vacation.
The Oregon B&B Guild website ~ offering 'one stop shopping' when planning your Oregon Vacation
Visit the Target Market page to begin your search for an inn that will fulfill your interests, birding, hiking, biking, wine tasting, historic destinations, etc.
Weddings and Retreats – many of our innkeepers will host weddings and retreat
Browse by region, specials, amenities Inns that uses online reservations have direct links to their personal on-line reservation systems and you'll find direct link to on-line reviews. Review before you reserve.
This Oregon Bed and Breakfast Guild Blog.  An amazing social media tool. We post about happenings and events all across Oregon. Search the blog for posts on winery events, bird watching sites, farmers markets, recipes and oh, so much more!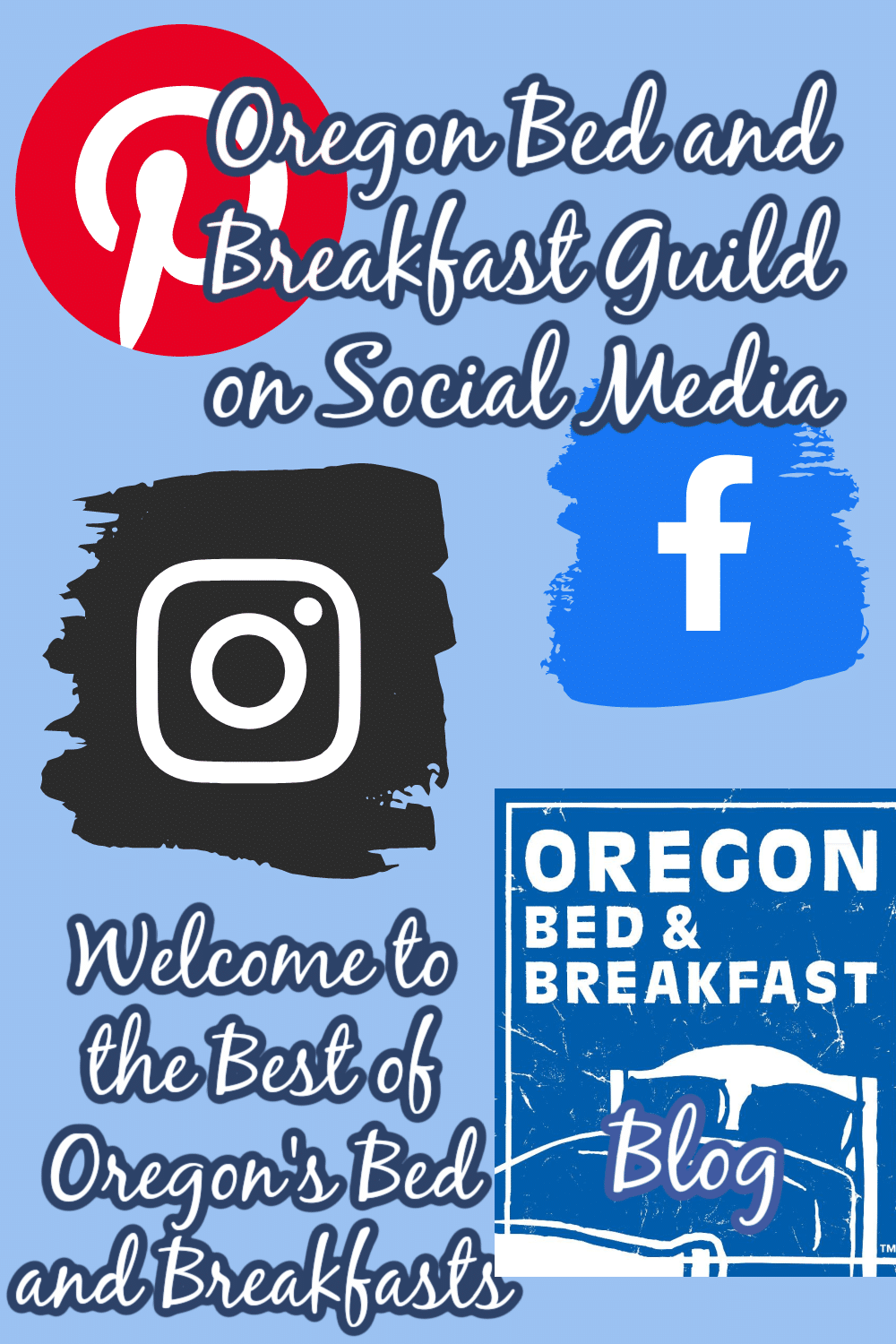 facebook – join over 1500 fans that 'like' the Oregon Bed and Breakfast Guild. You'll get live updates on specials, events, and state wide happenings.
Instagram – We live here. We know Oregon like the back of our hands and would love to help you create a memorable visit at our inns and our regions.
Pinterest – photos and more photos!  Of our inns, our innkeepers, our food, and of course our Oregon.
There are over 400 bed and breakfasts in Oregon but only those of the Oregon Bed and Breakfast Guild are inspected and approved, making them an exceptional lodging choice for your perfect vacation.  Thank you for choosing one, or more, of our member inns as a lodging option on your next Oregon vacation.
Oregon Bed and Breakfast Guild is ready to share Oregon with you: it's environment, culture, and heritage. Combine gracious hospitality with ambiance at an inspected and approved Oregon Bed and Breakfast Guild member Inn.
Hospitality Update: We all may be a little rusty, and a little leery, on planning trips just yet. And while it's almost safe enough to climb aboard that travel train, we're ready when you are! Our inns have been proactively doing everything in our power to keep you safe and welcome you back. Not sure if your favorite inn is open? Give them a call as they just might be.