7 Wonderful Hikes near Crater Lake ~ one of Oregon's Seven Wonders
The snow is melting, the weather is warming, and the wildflowers are on their to the higher elevations meadows. Summer in the Oregon Mountains is right around the corner!  We invite you to Take a Hike near Crater Lake ~ one of Oregon's Seven Wonders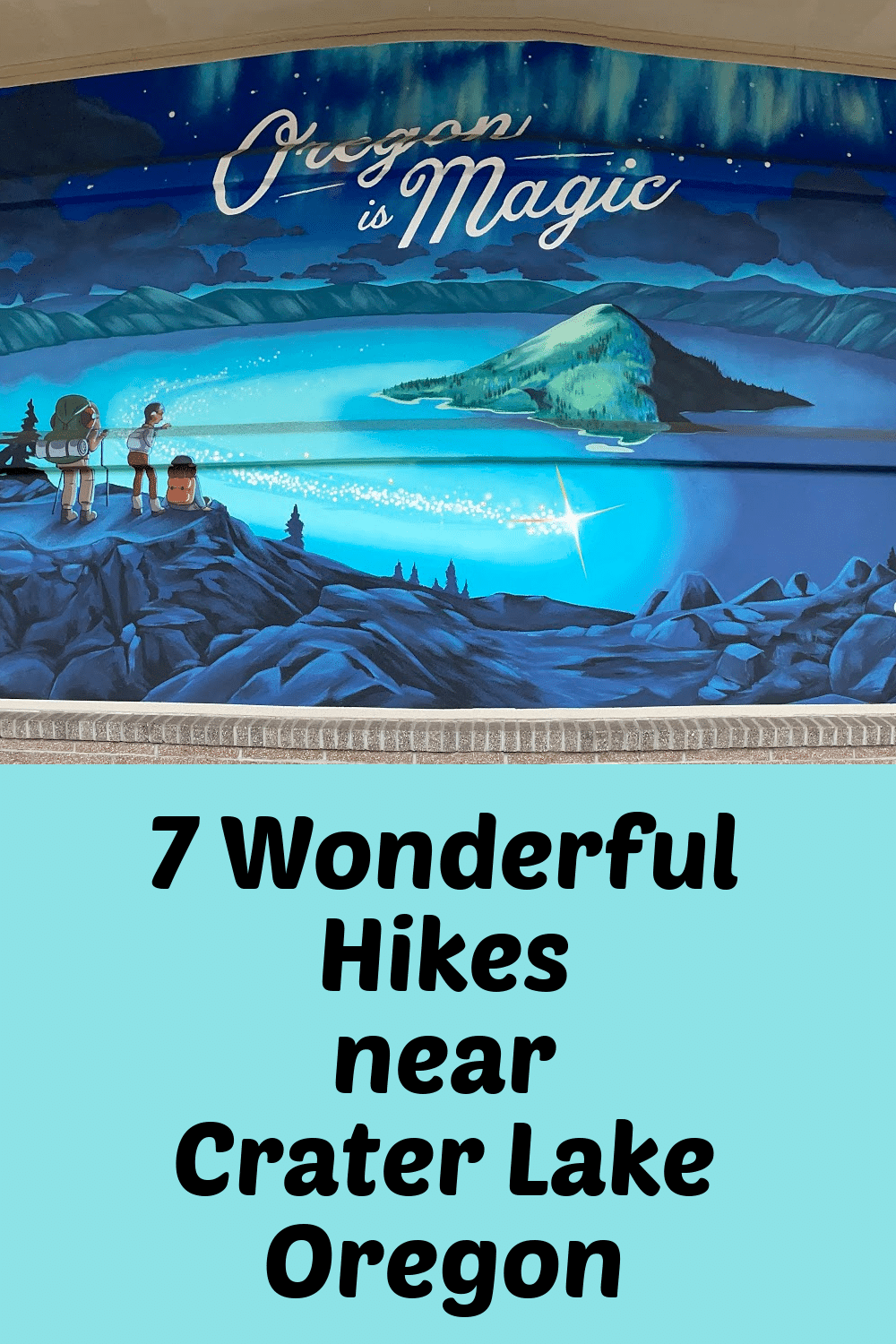 Plaikni Falls Trail is a 2 mile heavily trafficked out and back trail located near Crater Lake, Oregon that features a waterfall and is good for all skill levels. The trail is primarily used for hiking, walking, nature trips, and bird watching and is best used from March until October.
Mount Scott: The high point inside the park, is Oregon's 10th highest mountain at 8,929 feet. It's a relatively easy five-mile round trip hike, July to early October.
Godfrey Glen: An easy 1 mile loop through old growth hemlock and fir
Garfield Peak: This hike might leave you a bit breathless, the summit elevation being 8,054′. There are ample places to stop along the way, to rest and take in the view.
Annie Creek Canyon Trail: along the rim and into the surrounding forest and a unique geological feature
Boundary Spring: In the northwest part of the park, hike the short trail to see the headwaters of the Rogue River gush out of the ground.
Barr Creek Falls Viewpoint and Mill Creek Falls Trail is a 1.4 mile moderately trafficked out and back trail located near Prospect, Oregon.
The Prospect Historic Hotel-Motel and Dinner House is a Nationally Registered Historic Hotel that has restored for full comfort while maintaining its charm. Being the Closest Bed and Breakfast to Crater Lake, only 28 miles away, the inn is a perfect home base while Hiking Near Crater Lake.
Oregon Bed and Breakfast Guild is ready to share Oregon with you: it's environment, culture, and heritage. Combine gracious hospitality with ambiance at an inspected and approved Oregon Bed and Breakfast Guild member Inn.
Hospitality Update: Things are looking up. As of this morning Oregon is 71,522 people away from 70% vaccinated. The CDC has lifted the mask mandate and each Oregon county, depending on its vaccination and case numbers, will adjust their regulations accordingly. Oregonians and our guests who are fully vaccinated may no longer need to wear masks or social distance in most public spaces. 
Let's all be respectful and safe and follow the guidance of our individual counties and businesses. While it's almost safe enough to climb aboard that travel train it's still a little scary but we're ready when you are! Our inns will continue to do everything in our power to keep you safe. Not sure if your favorite inn is open? Give them a call as they just might be.