Hells Canyon Scenic Byway
Hells Canyon is the deepest canyon in the US. And you don't want to wait too much longer to see it before winter sets. The fall foliage is amazing right now.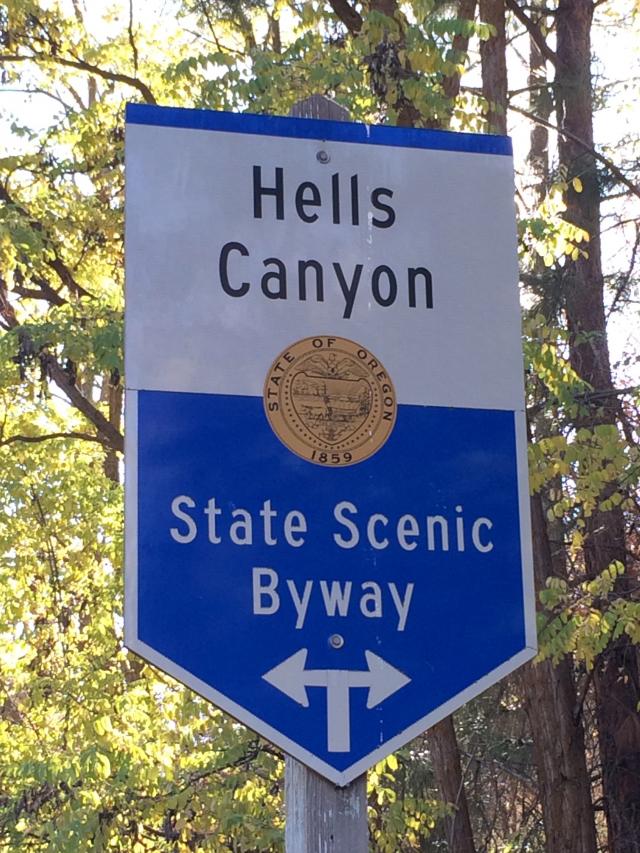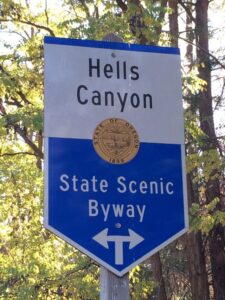 Start planning your Oregon Road Trip. Oregon has more designated scenic byways and tour routes than any other state. The Oregon Bed and Breakfast Guild is the only State B&B Association and a welcoming inn awaits you as you travel the backroads. Thanks to Travel Oregon and the Oregon Department of Transportation for sharing this information.
Listed in an article of the deepest, longest, tallest, etc., record-setting places to visit in the US are two Oregon Locations:  the deepest canyon, Hells Canyon and the deepest lake, Crater Lake which will be mentioned in a future Scenic Back Road blog. Both are also listed as one of the 7 Wonder of Oregon. Oregon geo-tourism at its finest!
'A Mile-Deep Gorge and Two-Mile-High Mountains. Oregon's northeast corner has always been wild and untamed. From the unfathomable depths of Hells Canyon to the 10,000-foot peaks of the Wallowas, much of it remains inaccessible. The middle of this incredible drive is usually closed by snow from October through May.
Joseph is the premier small town for art and culture and is home to art galleries, unique shops, interesting restaurants and the delightful Bronze Antler Bed and Breakfast, a member of the Oregon Bed and Breakfast Guild. The Bronze Antler features three cozy guest rooms and a modern Asian Suite with many upscale amenities.
Winter and spring guests will enjoy unencumbered snowmobiling, snowshoeing and backcountry skiing opportunities. But if it's the Hells Canyon Scenic Byway you'd like to travel now's the time to start planning your fall trip. A reminder: The center section of the Hells Canyon Scenic Byway is seasonal – it usually closes in early November and doesn't open again until May or June depending on the snowpack. If you're planning to drive entire Byway, check in with the Wallowa-Whitman National Forest Office at (541)426-4978 or 426-5546 or by visiting their website.
Oregon Bed and Breakfast Guild is ready to share Oregon with you: it's environment, culture, and heritage. Combine gracious hospitality with ambiance at an inspected and approved Oregon Bed and Breakfast Guild member Inn.
Hospitality Update: Our inns are following COVID-19 protocol guidance from the Oregon Health Authority. 
Although mask guidelines are lifted:
● Some businesses may choose to still require masks.
● Some people may choose to still wear a mask.
We have all struggled through COVID-19 and could use a little kindness. Please be respectful of local businesses and their workers and most importantly kind to yourself.