Start Planning Your Oregon Vacation with the help of the Oregon Bed and Breakfast Guild's Oregon Trail of Waterfalls Map
There's no one right way to plan your Oregon Vacation, that's why we're creating Socially-Distance adventures with a doodle map, encouraging you to fill your tanks, hit the road, and seize the summer – one waterfall at a time.
With winter and spring come winter storms and snow pack melt, supplying Oregon scenic rivers the water needed to create our wildly beautiful and renowned waterfalls.
And it's certainly not too early to start planning your Oregon vacation that should involve chasing waterfalls. Our Oregon Trail of Waterfalls Map was created with your planning in mind. We've included where to stay, things to do in Oregon, where to eat and of course, where to find some of the very best Oregon Waterfalls.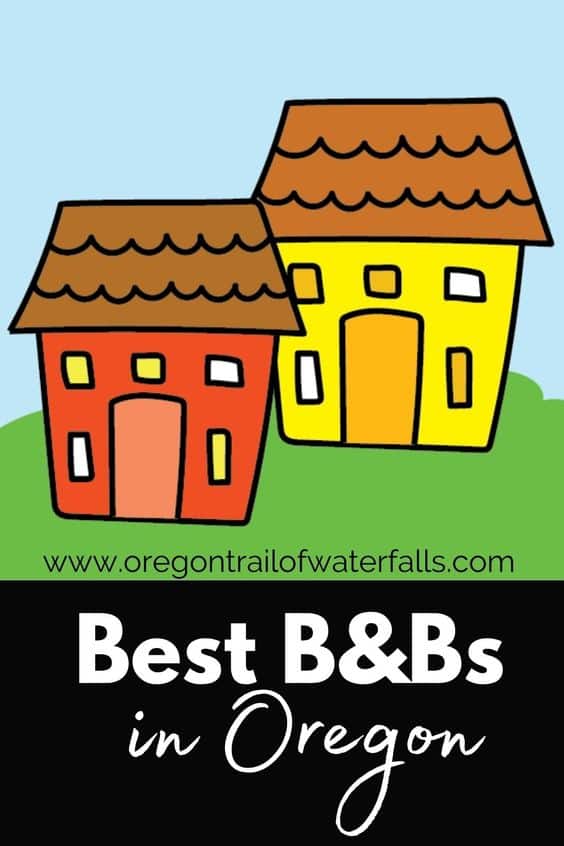 The map will also highlight various bits of information, like the many Oregon food trails and pods, Instagram-worthy drives, popular in-state movie spots, scenic bikeways and more. Follow our blog, book your stay at an Oregon Bed and Breakfast, hit the road less traveled, then show us how you're making Oregon vacation memories. Simply snap a photo of your next Oregon adventure, upload it to Instagram, and use the hashtag #oregontravelofwaterfalls.
The focus on the front of the Oregon map is on the waterfalls in Ore.gon and nearby places to stay that are members of the Oregon Bed and Breakfast Guild. The individually operated bed and breakfast inns are small, and meticulously inspected. Less people means less risk, and much more attention to detail, making these properties ideal lodging hubs for your many Oregon adventures.
You'll also find the following informative panels:
Come Out and Play!
Don't let summer pass you by, it's time to make it one you'll never forget! Peruse through our blog for ideas for hiking, biking, eating and more.
Our Oregon Trail of Waterfalls map leads you on an Oregon road trip to remember. We look forward to seeing you soon.
Oregon Bed and Breakfast Guild is ready to share Oregon with you: it's environment, culture, and heritage. Combine gracious hospitality with ambiance at an inspected and approved Oregon Bed and Breakfast Guild member Inn.
Hospitality Update: Our inns are following COVID-19 protocol guidance from the Oregon Health Authority. 
Although mask guidelines are lifted:
● Some businesses may choose to still require masks.
● Some people may choose to still wear a mask.
We have all struggled through COVID-19 and could use a little kindness. Please be respectful of local businesses and their workers and most importantly kind to yourself.