With winter and spring come winter storms and snow pack melt, supplying Oregon scenic rivers the water needed to create our wildly beautiful and renowned waterfalls.
Clearwater Falls – on of the Umpqua River Highway Waterfalls, #55 on the Oregon Trail of Waterfalls Map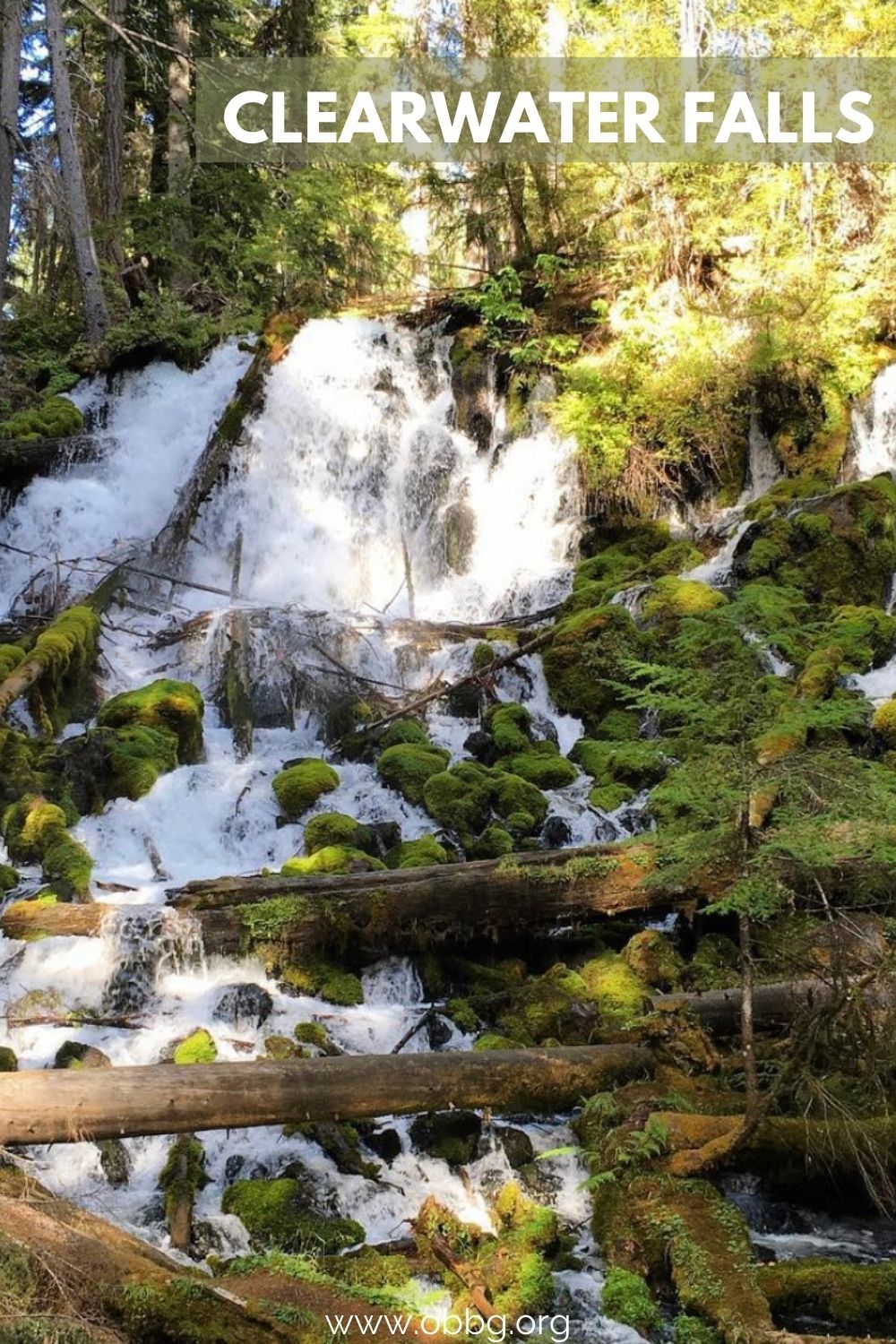 'High up in the Umpqua River drainage, the spring fed Clearwater River bubbles out of the ground and starts flowing through placid pools and never ending logjams. The ground around the falls is permeated with soft soil and thousands of intertwined roots, allowing the river to seep in and out of the ground at will. The result is a waterfall that appears to be springing from the ground. As mentioned, the Clearwater River is spring fed, and is one of the most consistent streams in the northwest in terms of flow, so visiting any time of the year will yield more or less the same results.' Northwest Waterfall Survey
Where to Stay. What to Do. Where to Eat. Where to Play
Chase Oregon Waterfalls with us by following the Pinterest and Facebook pages of the Oregon Bed and Breakfast Guild.
The Oregon Trail of Waterfalls Map from the Oregon Bed and Breakfast Guild will inspire you
Download the map and start the new year right with some Oregon inspiration. We've included where to stay, things to do in Oregon, where to eat. You'll find a mountain of epic trip ideas for your next outdoor, cultural or culinary adventure in every corner of the state. Now more than two dozen inns are ready to help you plan your most EPIC Oregon road trip!
Oregon Bed and Breakfast Guild is ready to share Oregon with you: it's environment, culture, and heritage. Combine gracious hospitality with ambiance at an inspected and approved Oregon Bed and Breakfast Guild member Inn.
Hospitality Update: Our inns are following COVID-19 protocol guidance from the Oregon Health Authority. 
Although mask guidelines are lifted:
● Some businesses may choose to still require masks.
● Some people may choose to still wear a mask.
We have all struggled through COVID-19 and could use a little kindness. Please be respectful of local businesses and their workers and most importantly kind to yourself.