Are you about ready to hit the road? In Oregon it's about the journey as much as the destination. And the destinations are pretty great here. Go ahead, take a look around
There's no shortage of things to do in Oregon! And the Oregon Bed and Breakfast Guild would like to help you start planning your amazing Oregon Vacation. Not sure where to begin? We've created a bucket list of authentic Oregon experiences for you.
How many of these authentic Oregon experiences would you like to discover? How many can you check off your list while you're here? How many more can you add?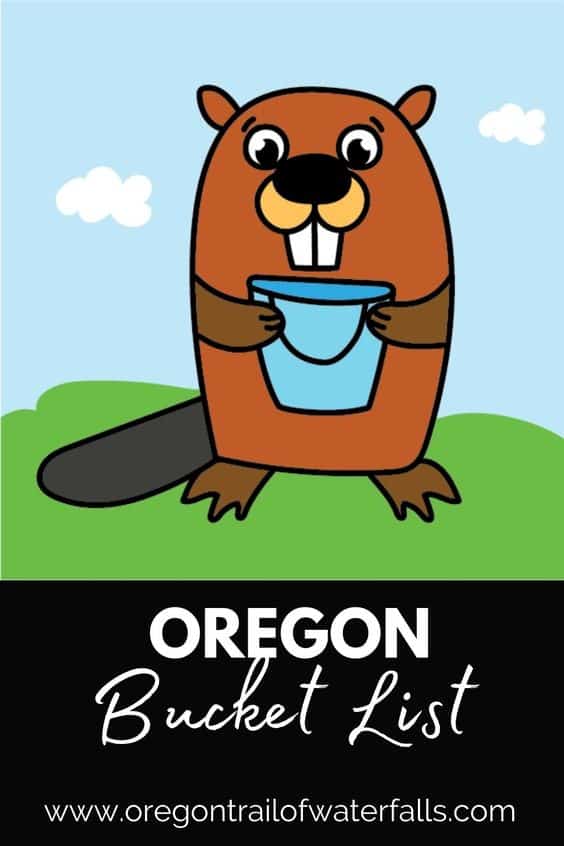 Put your feet in the ruts left by pioneer wagons on the Oregon Trail
Sample your way through one of the nine Oregon Food Trails
Climb the stairs of an Oregon lighthouse
Munch on some Oregon hazelnuts (99% of US hazelnuts are grown here)
Pedal along one of Oregon's 17 Scenic Bikeways
Find your new favorite wine at one of our 700 wineries
Recreate your favorite movie scene at a local movie site
Feel the mist of an Oregon waterfall on your face
Experience the joy of staying at a local bed and breakfast
Buy something you gotta have – tax free!
Count the whales along the Pacific Ocean
Drive one of the beautiful byways
Dig for fossils along the hills
_________________________
_________________________
Our Oregon Trail of Waterfalls map leads you on an Oregon road trip to remember. We look forward to seeing you soon.
Where to Stay. What to Do. Where to Eat. Where to Play
Chase Oregon Waterfalls with us by following the Pinterest and Facebook pages of the Oregon Bed and Breakfast Guild.
The Oregon Trail of Waterfalls Map from the Oregon Bed and Breakfast Guild will inspire you
Download the map and start the new year right with some Oregon inspiration. We've included where to stay, things to do in Oregon, where to eat. You'll find a mountain of epic trip ideas for your next outdoor, cultural or culinary adventure in every corner of the state. Now more than two dozen inns are ready to help you plan your most EPIC Oregon road trip!
Oregon Bed and Breakfast Guild is ready to share Oregon with you: it's environment, culture, and heritage. Combine gracious hospitality with ambiance at an inspected and approved Oregon Bed and Breakfast Guild member Inn.
Hospitality Update: Our inns are following COVID-19 protocol guidance from the Oregon Health Authority. 
Although mask guidelines are lifted:
● Some businesses may choose to still require masks.
● Some people may choose to still wear a mask.
We have all struggled through COVID-19 and could use a little kindness. Please be respectful of local businesses and their workers and most importantly kind to yourself.