36 Hours in Oregon –
What to See, Do, Eat and Where to Stay
What would you do if you only had 36 hours in and near Port Orford, Oregon? See? Eat? Where would you stay? The innkeepers at WildSpring Guest Habitat offer suggestions to make your day-and-a-half Oregon adventure worth every second!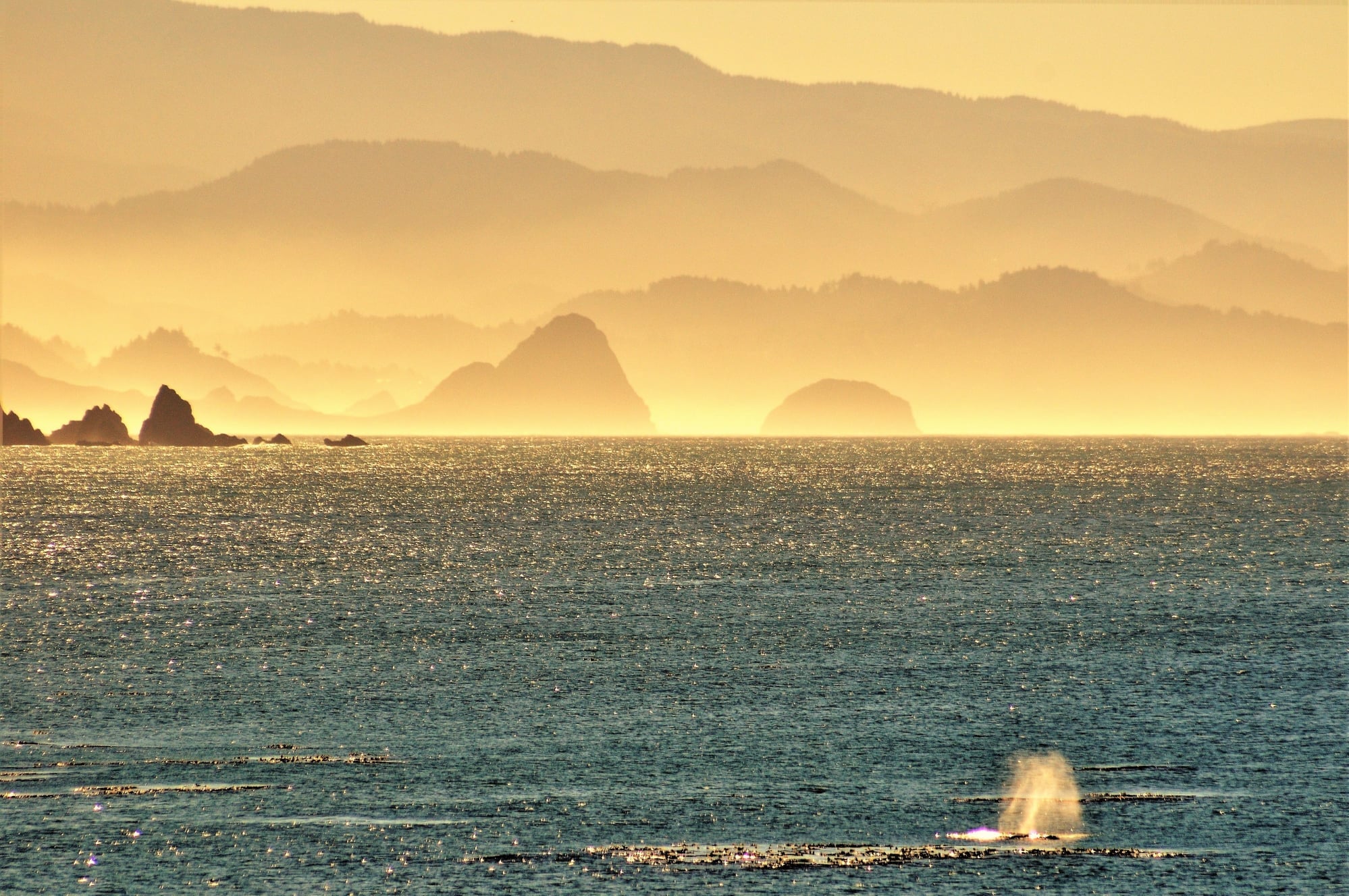 Is that a whale I see waving at you?
36 Hours in Port Orford
Where to Eat Lunch in Port Orford
Tasty Kate's is a wonderful grab 'n go place with exceptional food. It's set in a colorful cottage and filled with artsy accents. Crazy Norwegians is known for its fish 'n chips and chowder; they even have tuna fishy chips, say the innkeepers at WildSpring Guest Habitat in Port Orford.
Where to Eat Dinner in Port Orford
Redfish has modern French-inspired seafood dishes in an upscale-casual eatery with jaw-dropping ocean views and a patio. Check the days and hours before you go. Griff's on the Dock is a shack that is literally on the port dock of the WildSpring Guest Habitat. It has great fish 'n chips, seasonal whole crabs, and other seafood.
Things to Do in Port Orford
Walk around the Port Orford Heads. This coastal state park has amazing views and a rich wartime history. The views from the Headland Trail extend north toward the Cape Blanco Lighthouse and south to Port Orford and Humbug Mountain. Take the Tower Trail to the historical location of the observation tower (removed when the station was decommissioned). During World War II, lookouts watched for enemy aircraft, ships and submarines.
Go fishing, see wildlife or enjoy gliding across the waterways of the banana belt coast of Oregon with an ocean tour by Dave Lacey and team at South Coast Tours.
Best Waterfalls in Port Orford or Near Port Orford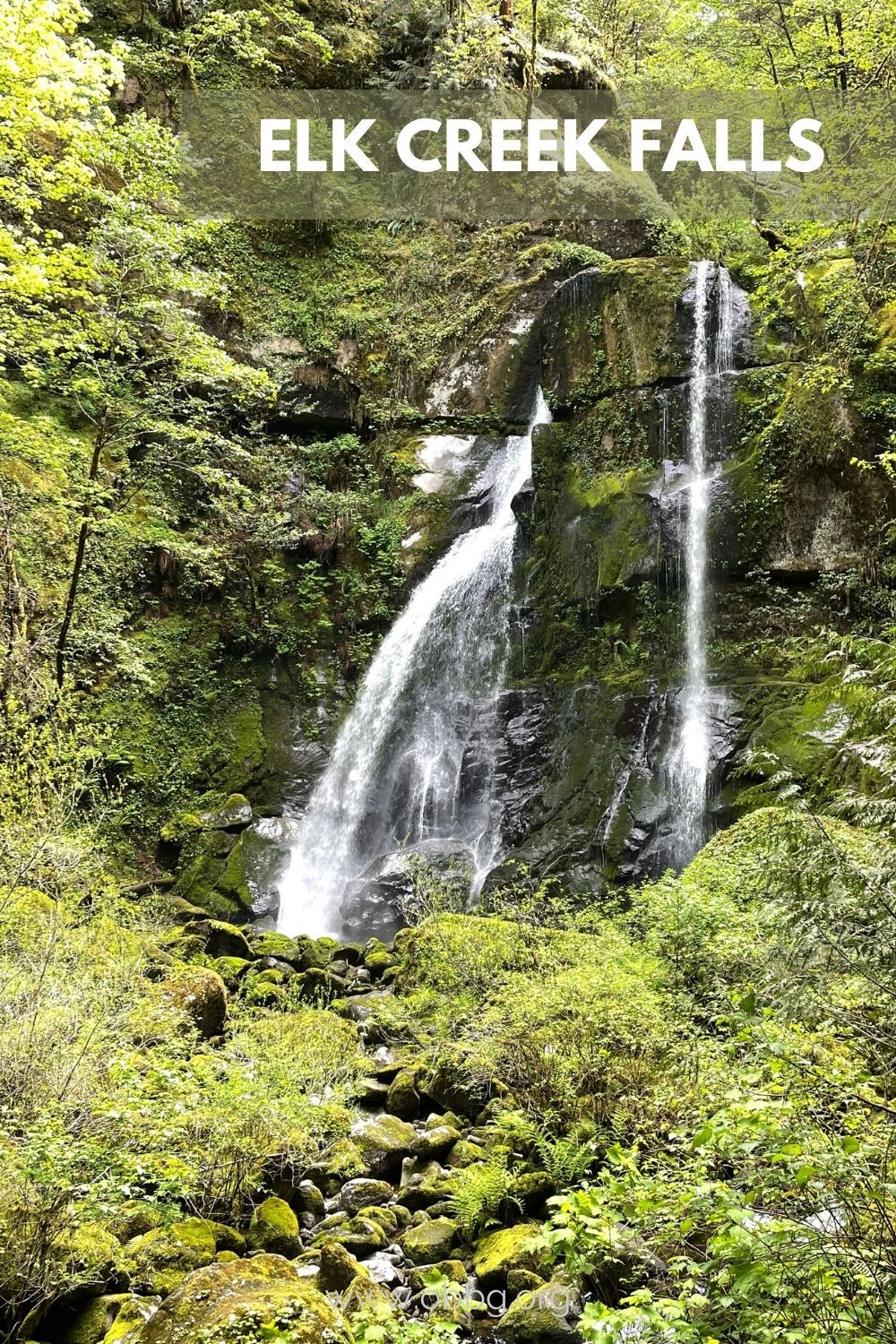 Elk Creek Falls (#62 on the Oregon Trail of Waterfall Map) is the final of about a dozen significant waterfalls situated within the Elk Creek basin. It is also the only waterfall among those with easy or developed access of any kind. It's made up of four tiers in a narrow and twisty canyon. Secret Beach Falls (#65 on the Oregon Trail of Waterfall Map)is tucked into the northern-most end where the Oregon Coast Trail squishes between the road and the overlook to Thunder Rock Cove, you'll find a nearby trail that leads to a small beach with a waterfall.
Where to Stay in Port Orford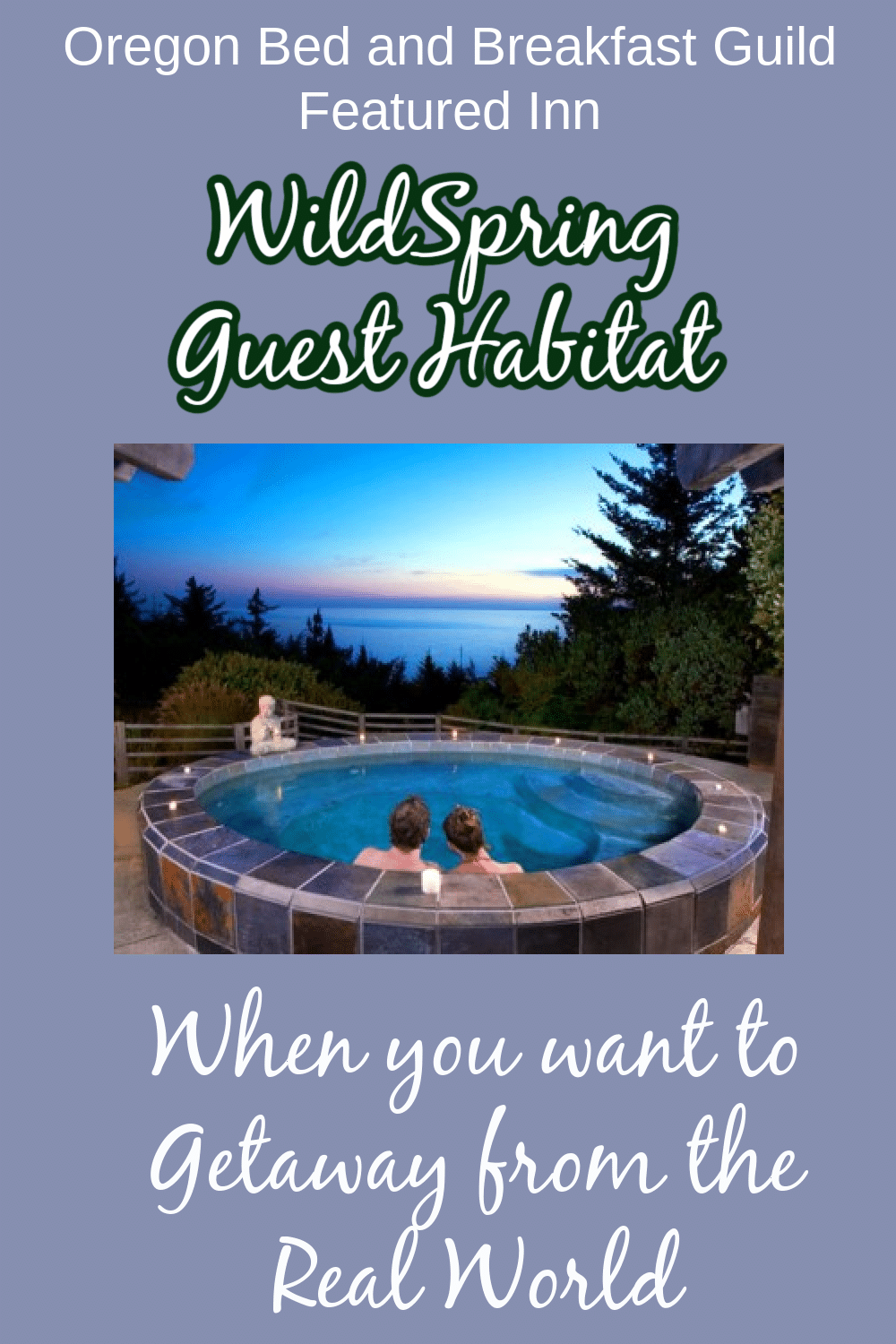 WildSpring Guest Habitat sits on 5-acres overlooking the ocean, offering comfortable luxury in a quiet, naturally beautiful second-growth forest. The B&Bs offers cabins instead of rooms, built like small homes and filled with art and antiques. Guests tell us they feel like honored guests in a private estate. You'll feel like you're on another planet!
Oregon Bed and Breakfast Guild is ready to share Oregon with you: it's environment, culture, and heritage. Combine gracious hospitality with ambiance at an inspected and approved Oregon Bed and Breakfast Guild member Inn.
Hospitality Update: Our inns are following COVID-19 protocol guidance from the Oregon Health Authority. 
Although mask guidelines are lifted:
● Some businesses may choose to still require masks.
● Some people may choose to still wear a mask.
We have all struggled through COVID-19 and could use a little kindness. Please be respectful of local businesses and their workers and most importantly kind to yourself.