Shopping Small in Carlton Oregon adds up to Big Things.
Small businesses are at the core of every thriving neighborhood. That's why, in the midst of the recession in 2010, American Express created Small Business Saturday® on the Saturday after Thanksgiving to encourage people to Shop Small and bring more holiday shopping to small businesses. Crippled by the pandemic crippled we're counting on all of us to rebuild, promote, and sustain our resilient communities.
The Oregon Bed and Breakfast Guild asked our innkeepers to share what's not to miss in their communities: restaurants, shops, parks, and we'd present a series of blog posts, extending a show of small business camaraderie and economic optimism.
Shop Small in Carlton Oregon
Guests at Yamhill Vineyards Bed and Breakfast are encouraged to visit downtown Carlton, a little over 3 miles from the inn. Let the shopping begin at one of the nearly two dozen tasting rooms in Carlton. Given the city population of around 2000 people, Carlton has the highest tasting room per capita community in the United States. Now that's something to boast about considering there are over 500 wineries in the Willamette Valley
Fall Makers Market at Abbey Road Farm
Join us as we invite over 25 local curated artists to set up shop in our Barn. They will be selling their art and handmade goods all weekend. Grab a glass of wine or a bottle, enjoy food trucks (including Chef Will's famous Smash Burgers) live music and get your holiday shopping started by supporting local artists.
There's more than Wines in Carlton
Bull Run Distillery Carlton Outpost. Bull Run is a Portland-based distillery crafting fine Oregon whiskey and other spirits. The downtown Carlton tasting room is Bull Run's second location and the only distillery tasting room in Carlton! It's located right next to the amazing French Bistro Cuvée.
Where to Eat:
The Horse Radish offers the ultimate wine country experience to visitors and locals alike with their famous sandwiches, made hot to order, alongside local wine, beer and cocktails. Dine at Cuvée for authentic french cuisine and a top-notch full course experience.
Located in the heart of wine country Oregon, Carlton Corners is known for the Best Burger in Yamhill County 2015-2016 and Best of Mac & the Yamhill Valley, 2018 – 2020, our growler fill station with ten rotating Oregon craft beers and cider, and non-ethanol gas, Carlton Corners is a one-stop-shop that is not to be passed by.
Gift Boutiques
For adorable gifts and fun things you'll want to keep for yourself shop small at Rough Cut Soap Company or Barn Swallow Artists and Makers. a festive market in the barn with local artists, makers and re-purposers of all sorts. Perfectly unique handcrafted gifts.
At K & M Alchemy Vineyards experience our small production, food-friendly wines – and explore locally handcrafted goods in our new Milltown Mercantile – we have an amazing selection of jewelry, home goods, and an expanded pantry of delicacies.
Milltown-Mercantile-Carlton
The Old Mill Mercantile Furniture, tools, collectibles and antiques
Walking Tours
First settled by homesteaders in the 1840s, Carlton has a rich history of agriculture, logging, and, most recently, wine production. Download the Carlton Walking Tour to your phone and explore the history of Carlton.
Be sure to seek out the The Blue Atlas Cedar in Carlton's Ladd Park, over 100 years old.
We'd like to extend an invitation to reserve your room at Yamhill Vineyards Bed and Breakfast, visit Carlton and Shop Small on November 26, 2022, any day really, because shopping at a family-owned business such as an inn of the Oregon Bed and Breakfast Guild or purchasing specialty items from your favorite, local business or store helps to promote more vibrant communities. We thank you in advance.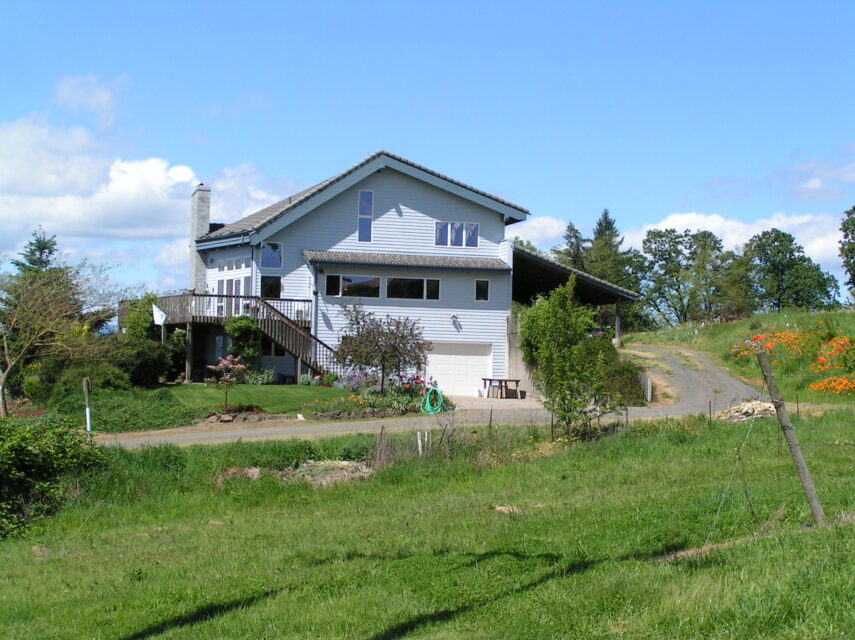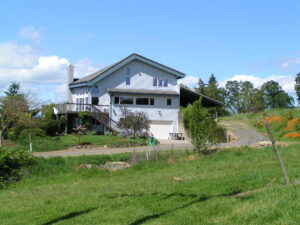 Yamhill Vineyards Bed and Breakfast – Yamhill – "Come stay where fine wines are born!" A little known gem located in the heart of the Willamette Valley wine country, Yamhill Vineyards Bed & Breakfast is surrounded by vineyards, spectacular views, and offers you a relaxing country retreat. Phone: 503-662-3840 View Availability
Bed & Breakfasts located in Carlton, Oregon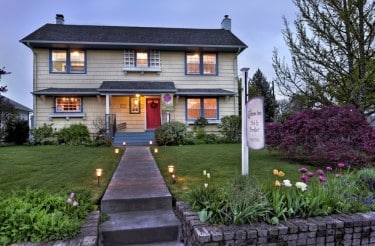 The Carlton Inn Bed and Breakfast – Come and stay where you arrive as a guest, and depart as a friend. Park your car at the Inn, and stroll to numerous tasting rooms, unique shops and wonderful restaurants.
Phone: 503-852-7506 View Availability

R. R. Thompson House -Stroll to restaurants tasting rooms and shops from our convenient location in the heart of Oregon Wine Country. Just three blocks from historic Main Street
Phone: 503-852-6236 View Availability
Consider visiting, exploring and Shopping Small this season in Carlton
Order Oregon B&B Gift Certificates Now. Redeem them at any one of our member inns across Oregon including the Old Parkdale Inn
Three Ways to Order Gift Certificates:
Order online. Don't include your credit card information on that form. We will call you for payment information
.E-mail info@obbg.org or call OBBG at 503-893-4210.  Please leave a message as this line is monitored by our busy innkeepers. We'll get back to you for the details: who will be the recipient of your thoughtful gift, acquire your payment method and shipping information. We'll send them by mail, to either you or the recipient, with delivery confirmation. The recipient will have a great time getting away to a high-quality destination of their choice.
OBBG Lodging Gift Certificates are available in $25 increments and can be redeemed at every Oregon Bed & Breakfast Guild member across the state. With 25 members to choose from that's a lot of choices and with an 18 months expiration recipients have plenty of time to redeem them at the Inn of their choosing.
The Oregon Bed and Breakfast Guild offers a wide variety of inns, from a small guest cottage or two-room bed and breakfast to a larger country inn or small historic hotel.
Oregon Bed and Breakfast Guild is ready to share Oregon with you: it's environment, culture, and heritage. Combine gracious hospitality with ambiance at an inspected and approved Oregon Bed and Breakfast Guild member Inn.
Hospitality Update: Our inns are following COVID-19 protocol guidance from the Oregon Health Authority.
Although mask guidelines are lifted:
● Some businesses may choose to still require masks.
● Some people may choose to still wear a mask.
We have all struggled through COVID-19 and could use a little kindness. Please be respectful of local businesses and their workers and most importantly kind to yourself.