Small businesses are at the core of every thriving neighborhood.
In the midst of the recession in 2010, American Express created Small Business Saturday® on the Saturday after Thanksgiving to encourage people to Shop Small and bring more holiday shopping to small businesses. Small businesses have been crippled and are counting on all of us to rebuild, promote, and sustain our resilient communities.
The Oregon Bed and Breakfast Guild asked our innkeepers to share what's not to miss in their communities: restaurants, shops, parks, and we'd present a series of blog posts, extending a show of small business camaraderie and economic optimism.
Chehalem Ridge Bed and Breakfast shares 'besides having over 10 winery tasting rooms in downtown Newberg, we are home to George Fox University and the childhood home of Herbert Hoover.' Visit the Hoover-Minthorn House Museum and the Hoover-Minthorn Pear, an Oregon Heritage Tree.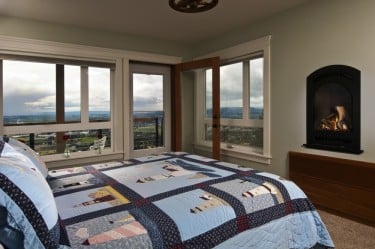 Chehalem Ridge Bed & Breakfast sits atop Chehalem Mountain, overlooking the Willamette Valley and is only about 3 miles from downtown Newberg. The inn's four guest rooms and one suite, all with en suite bathrooms, offer a peaceful retreat between adventures with spectacular views of both mountain and valley. Book your stay at Chehalem Ridge Bed and Breakfast through their secure online reservation system then set out to Shop Small in Newberg, Oregon.
Purchase an online gift certificate from Chehalem Ridge B&B and pair the recipient with an opportunity to explore Oregon's wine country and enjoy a stay relaxing stay at the Inn.
'The abundance of 4+ star restaurants and eateries will make your choice difficult: for lunch we suggest Good Company: amazing cheeses, meats and some cheese & charcuterie-based sandwiches. For dinner we suggest Subterra. Our favorite appetizer: baked brie with Maple Fig Bourbon filling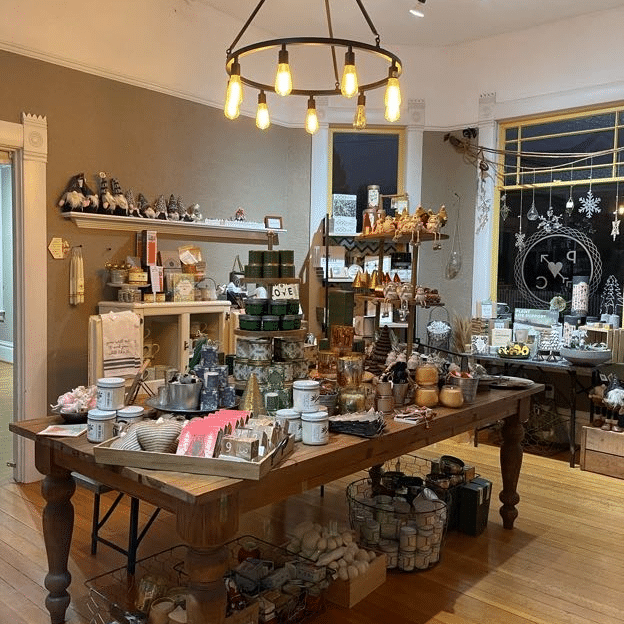 'Newberg is a friendly place to gather, shop & play. Shop for women's clothing and housewares at Lineage. For fine art, including ceramics, wood and jewelry its Art Elements. Pulp & Circumstances has lots of gift ideas and a lovely selection of cards. Enjoy a bike rental experience or wine tour with Newberg Cycle and Skate.
Champoeg State Heritage Area features a rare combination of history, nature, and recreation. Situated south of Newburg along the scenic Willamette River, Champoeg's forests, fields, and wetlands recreate the landscape of a bygone era.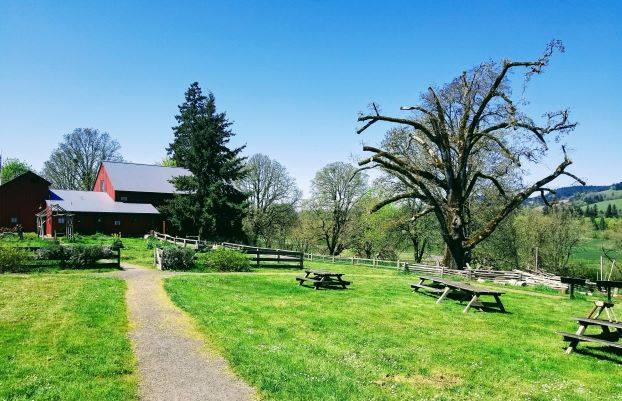 We'd like to extend an invitation to Visit Newberg and Chehalem Ridge Bed and Breakfast and to Shop Small on November 26, 2022, any day really, because shopping at a family-owned business such as an inn of the Oregon Bed and Breakfast Guild or purchasing specialty items from your favorite, local online business or store helps to promote more vibrant communities. We thank you in advance.
Oregon Bed and Breakfast Guild is ready to share Oregon with you: it's environment, culture, and heritage. Combine gracious hospitality with ambiance at an inspected and approved Oregon Bed and Breakfast Guild member Inn.
Hospitality Update: Our inns are following COVID-19 protocol guidance from the Oregon Health Authority. 
Although mask guidelines are lifted:
● Some businesses may choose to still require masks.
● Some people may choose to still wear a mask.
We have all struggled through COVID-19 and could use a little kindness. Please be respectful of local businesses and their workers and most importantly kind to yourself.