The Aebleskiver is a traditional Danish dessert kind of like doughnut holes only sweeter.
The Aebleskiver is cooked in a cast iron pan that resembles an egg poacher. A symbol of community and hospitality, they are very popular at Scandinavian charity and open-air events.  And well received at the Old Parkdale Inn breakfast table, located in one of the largest apple and pear grower regions in Oregon.
Æbleskiver Ingredients
2 egg white
2 cups all-purpose flour
2 tsp baking powder
1 Tbs white sugar
½ tsp baking soda
½ tsp salt
2 egg yolks
4 Tbs melted butter
2 cups buttermilk
Butter for frying
In a clean glass or metal bowl, beat the egg whites with an electric mixer until they can hold a stiff peak. Set aside.
Mix together the flour, baking powder, salt, baking soda, sugar, egg yolks, melted butter and buttermilk at one time and beat until smooth. Gently fold in the egg whites last.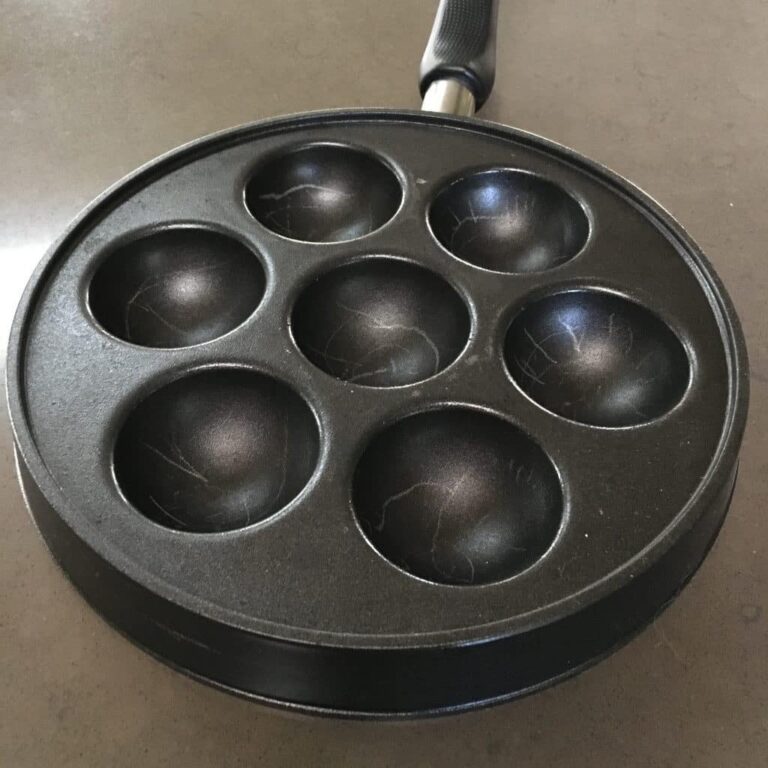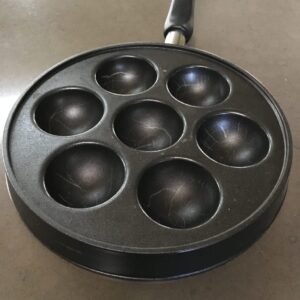 Place the Aebleskiver pan on your stove top. Turn on the heat. The innkeeper brushes each cup with some melted butter and gets it nice and hot. Pour about a tablespoon of the batter into each cup. Here's where you can add a dab of jam, apple butter, chocolate chips, finely chopped apples, maybe a banana slice. Use your imagination. Cover the filling with about another tablespoon of batter and as soon as they get bubbly around the edge turn them quickly. A fork or chopsticks work good for this. Once the second side has cooked she rolls them in the cup to keep it from burning.
Dust with Powdered Sugar or glaze and serve with maple syrup and jam.
The Old Parkdale Inn is located in the Upper Hood River Valley on the north slope of Oregon's tallest peak, Mt. Hood, in the quaint town of Parkdale. Outdoor adventure, farms, wineries and fine dining are nearby. The complete privacy of the inn and the serene gardens are perfect for romantic and restful getaways.
Oregon Bed and Breakfast Guild is ready to share Oregon with you: it's environment, culture, and heritage. Combine gracious hospitality with ambiance at an inspected and approved Oregon Bed and Breakfast Guild member Inn.
Hospitality Update: Our inns are following COVID-19 protocol guidance from the Oregon Health Authority. 
Although mask guidelines are lifted:
● Some businesses may choose to still require masks.
● Some people may choose to still wear a mask.
We have all struggled through COVID-19 and could use a little kindness. Please be respectful of local businesses and their workers and most importantly kind to yourself.