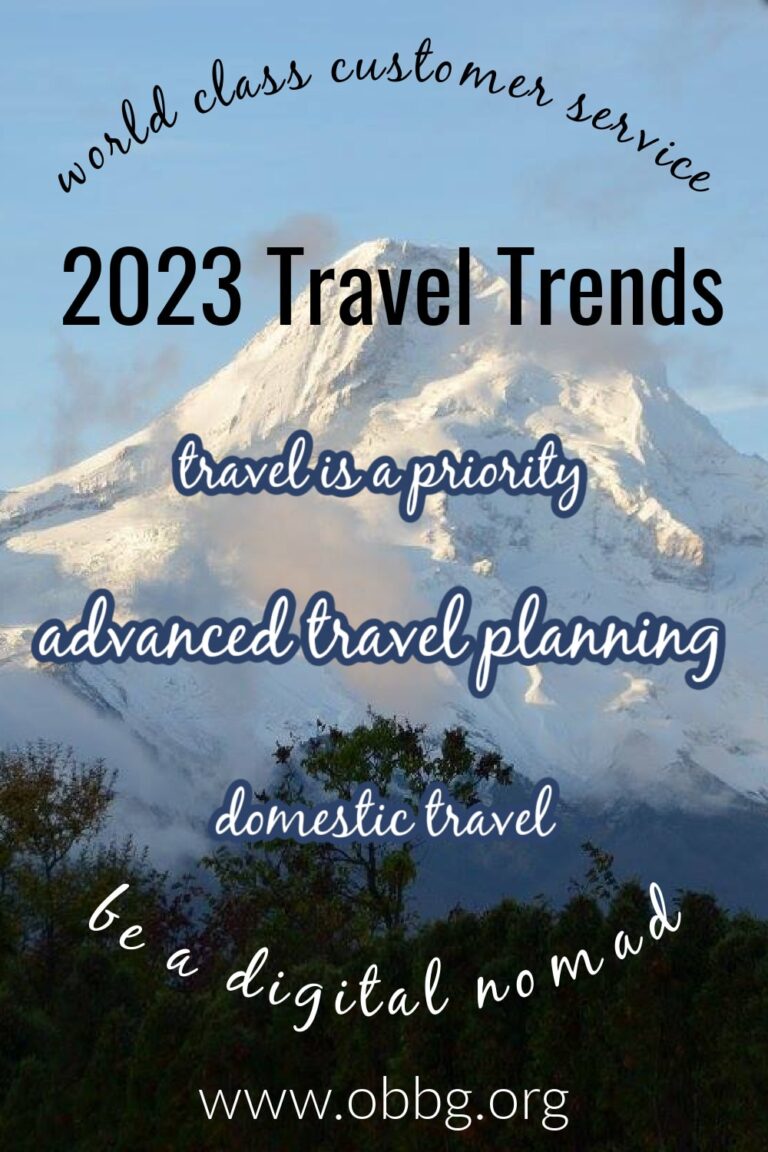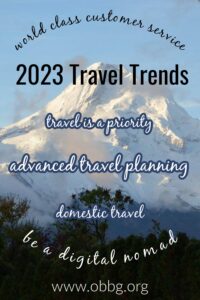 Surveys reveal 2023 Travel Trends to Feed Your Wanderlust. 2022 challenged us to rethink every aspect of our lives and new travel trends were bound to emerge. Travelers today are getting outside their comfort zones and finding pleasures in the unknown and we, as innkeepers, have adapted with ingenuity and creativity to create a safe and comfortable lodging experience.
Multiple studies show that travel is steadily picking up and will continue to in 2023. People are thinking big and far away to satisfy their pent-up wanderlust but most will be staying 'local'.
Travelers will be making up for lost time
Our Bed and Breakfast offer flexible booking policies knowing many travelers will only feel comfortable with making last-minute reservations. This means as lockdowns come and go travelers will be more responsive to windows of opportunity to become much more spontaneous in 2023.
Book Direct and always have direct access to our innkeeper. As privately owned small businesses we have the power to offer our guest world-class customer service via our staff and our business. To book direct go directly to the selected lodging's website, book through their online booking platform or give them a call and Book Direct.
The joy of vacation planning will be stronger than ever as travelers spend more time researching 2023 trips.
With travel plans dashed in early 2020, many people have been dreaming about their next big vacation for more than a year, so it's no surprise that travelers are extra conscious of getting it just right. We encourage you to visit The Oregon B&B Guild website ~ offering 'one stop shopping' when planning your Oregon Vacation.
Browse by region, specials, amenities. Inns that use online reservations have direct links to their personal on-line reservation systems and you'll find direct link to on-line reviews. Review before you reserve.
Read the Oregon Bed and Breakfast Guild Blog.  An amazing social media tool. We post about happenings and events all across Oregon. Search the blog for posts on winery events, bird watching sites, farmers markets, recipes and oh, so much more!
Social Distance Travel
Travelers will be much more aware of the need to travel to destinations that make it easy to maintain social distancing practices. Here in Oregon we've got your social distance travel needs covered.
Visit the Target Market page to begin your search for an inn that will fulfill your interests, birding, hiking, biking, wine tasting, historic destinations, etc.
Oregon Bed and Breakfast Guild is ready to share Oregon with you: it's environment, culture, and heritage. Combine gracious hospitality with ambiance at an inspected and approved Oregon Bed and Breakfast Guild member Inn.
Hospitality Update: Our inns are following COVID-19 protocol guidance from the Oregon Health Authority. 
Although mask guidelines are lifted:
● Some businesses may choose to still require masks.
● Some people may choose to still wear a mask.
We have all struggled through COVID-19 and could use a little kindness. Please be respectful of local businesses and their workers and most importantly kind to yourself.