Peanut Butter Balls from Yamhill Vineyards Bed and Breakfast feature a crunchy peanut butter filling inside a chocolate coating. Incredibly easy to make with just five simple ingredients!
No Bake and makes about 100 Peanut Butter Balls
In a large bowl combine
3 cups of Rice Krispies
1 pound of powdered sugar
2 cups creamy peanut butter – creamy peanut butter like Jif or Skippy. The peanut butter layer may not set up very well with a natural peanut butter that separates.
1⁄4 pound margarine melted
Mix well by hand. Roll into 1-inch balls and place them on a wax paper-lined baking sheet and freeze for 15 minutes.
In a small pan over water melt:
1 12-ounce bag semisweet chocolate chips.
In a small microwave-safe bowl, melt chips for 60-75 seconds, stopping to check and stir every 30 seconds.
Drop the frozen balls in the melted chocolate one at a time, use a fork to roll around to ensure an even coating. Place back on a wax paper-lined baking sheet.
Garnish with additional rice cereal while the chocolate is still warm. Chill until the chocolate has set.
Yamhill Vineyards Bed & Breakfast is a little known gem located in the heart of the Willamette Valley wine country.  The Inn is surrounded by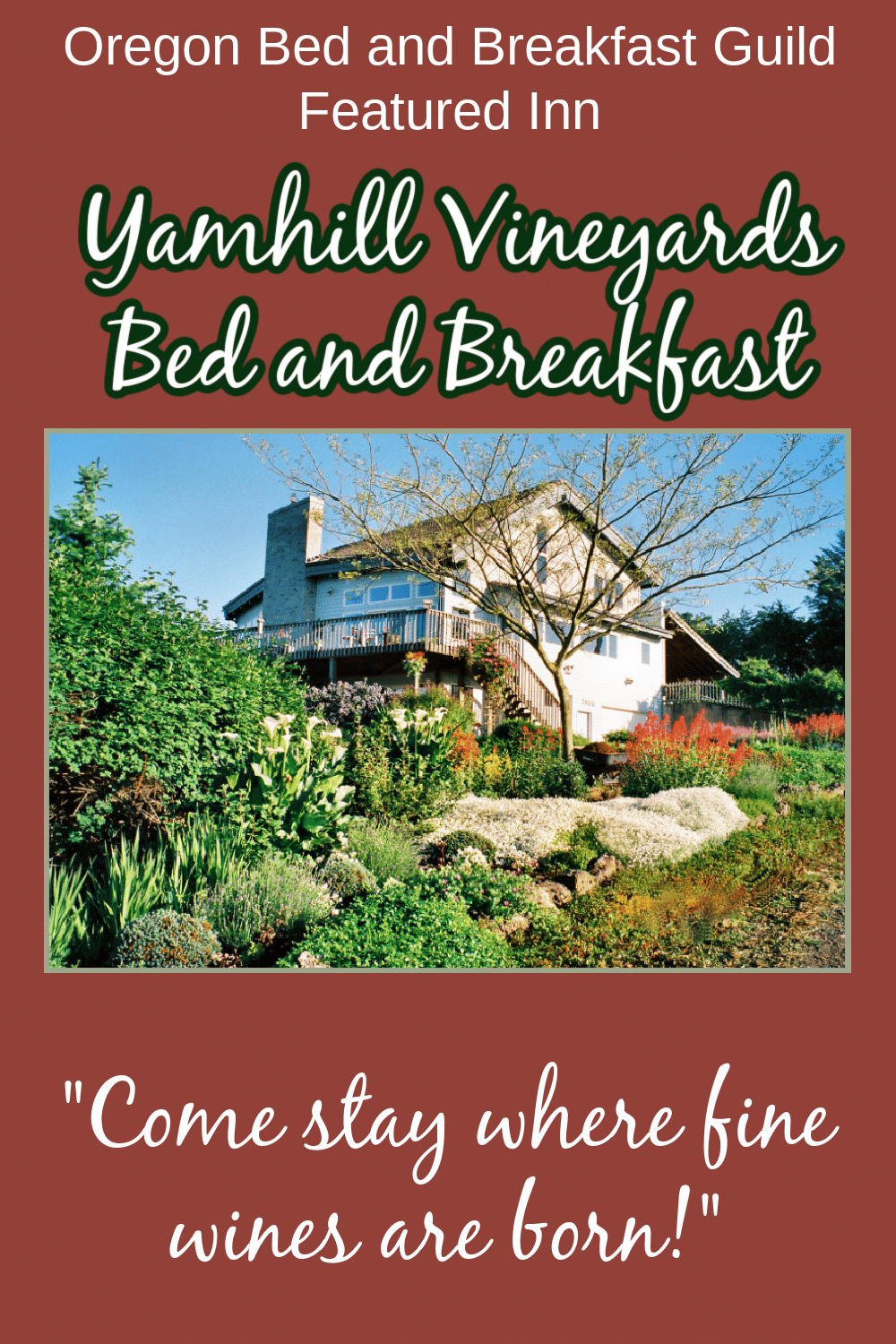 vineyards, spectacular views and has two large guest rooms.
Oregon Bed and Breakfast Guild is ready to share Oregon with you: it's environment, culture, and heritage. Combine gracious hospitality with ambiance at an inspected and approved Oregon Bed and Breakfast Guild member Inn.
Hospitality Update: Our inns are following COVID-19 protocol guidance from the Oregon Health Authority. 
Although mask guidelines are lifted:
● Some businesses may choose to still require masks.
● Some people may choose to still wear a mask.
We have all struggled through COVID-19 and could use a little kindness. Please be respectful of local businesses and their workers and most importantly kind to yourself.