Here at the Oregon Bed & Breakfast Guild, we surveyed our innkeepers: asking their suggestion as to where the Best Place to Pop The Question is in Oregon. What could be better than bringing your newly betrothed home to a cozy bed and breakfast after a romantic proposal?
Pristine Lost Lake
Lost Lake, a pristine Mt Hood National Forest Lake, is the pick for the Old Parkdale Inn Bed and Breakfast in Parkdale, Oregon.   Here's what they have to say:
"One of the most romantic spots in Oregon to "pop the question" would have to be Lost Lake. With majestic Mt. Hood as a backdrop, one might propose sitting on its shores or while walking the Lakeshore trail. While it might be a little tough to get down on one knee in a canoe, imagine the ambiance on the glimmerglass waters.
Grateful Vineyards and Mt View Orchards Weddings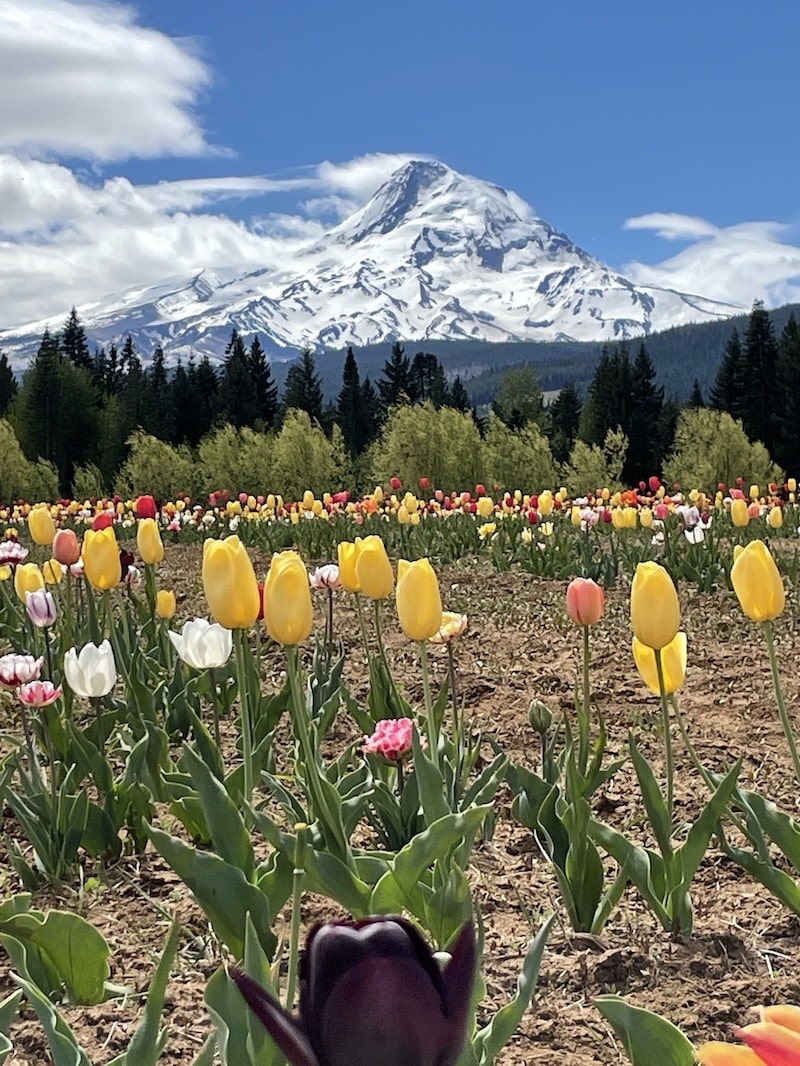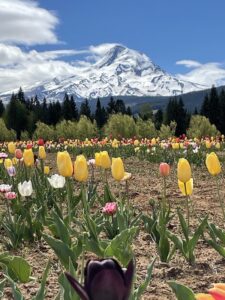 Grateful Vineyards and Mt View Orchard Weddings offer idyllic settings for engagements, elopements or weddings in the Hood River Valley. Framed by a stunning view of Mount Hood and surrounded by beautiful fields of flowers, apple and pear trees, our farm is a truly magnificent site for your big day. The venue features a groomed lawn and expansive pavilion with artistic lighting, which accommodate up to 160 guests.
Grateful Vineyards and Mt View Orchards Weddings
Lodging at the Old Parkdale Inn Bed and Breakfast
"The Old Parkdale Inn Bed and Breakfast is only 20 miles from Lost Lake and I have had the opportunity to be a part of two surprise proposals that took place at this romantic and incredibly beautiful part of Oregon. I anxiously awaited the return of our guests, knowing what was to take place, and see their exhilarated faces full of hope and love, and a ring!"
Don't forget that us innkeepers at the bed & breakfasts can be very sneaky and can help you design that perfect proposal. Call on us anytime!
Oregon Bed and Breakfast Guild is ready to share Oregon with you: it's environment, culture, and heritage. Combine gracious hospitality with ambiance at an inspected and approved Oregon Bed and Breakfast Guild member Inn.
Hospitality Update: Our inns are following COVID-19 protocol guidance from the Oregon Health Authority. 
Although mask guidelines are lifted:
● Some businesses may choose to still require masks.
● Some people may choose to still wear a mask.
We have all struggled through COVID-19 and could use a little kindness. Please be respectful of local businesses and their workers and most importantly kind to yourself.