We asked our innkeepers to name Romantic and Enchanting Places in Oregon and the Best Place to Pop The Question.
February is often known for being a month dedicated to and all about love. February is not only about love for our sweethearts but also about the beauty and enchantment that surrounds us.
A Pristine Mountain Lake with Scenic Views and Sunsets
Lost Lake, a pristine Mt Hood National Forest Lake, is the pick for the Old Parkdale Inn Bed and Breakfast in Parkdale, Oregon. Here's what they have to say:
"One of the most romantic spots in Oregon would have to be Lost Lake. With majestic Mt. Hood as a backdrop one might fall in love all over again sitting on its shores or at any of the many scenic spots while walking the Lakeshore trail. The ambiance experienced while gazing on its glimmerglass waters is so very enchanting!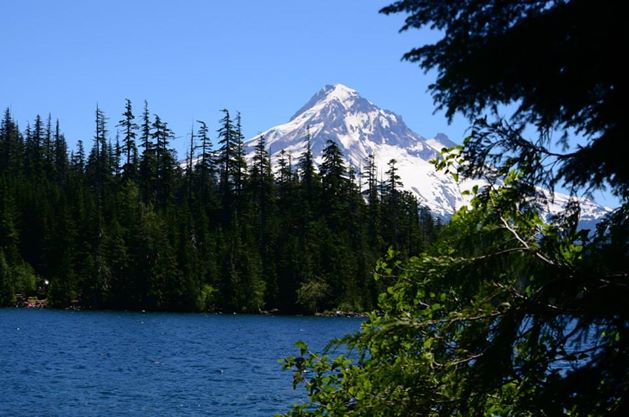 'A Winery in the heart of the Willamette Valley' is the chosen place suggested by Chehalem Ridge Bed and Breakfast. Oregon's Willamette Valley is easily one of most enchanting places in Oregon.
'Bryn Mawr and Van Duzer Wineries are some of my favorite romantic places to visit in the Willamette Valley', suggested the innkeeper at MaMere's Guest House.
Youngberg Hills suggests relaxing in a chair with a glass of rosé, your favorite person by your side, and this spectacular view from their hill as being one of the most romantic things to do ever.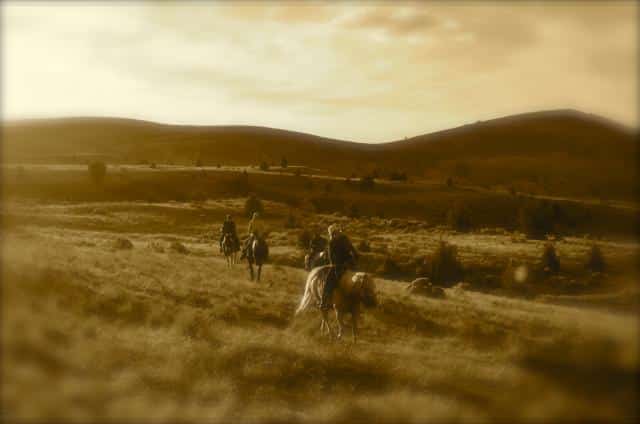 Now doesn't this sound romantic and amazing: Perhaps a proposal at one of the many majestic views on Wilson Ranches Retreat. Few locations are more breathtaking than the country overlooking the Butte Creek Valley and the Cascade Mountain Range at sunset.
A Facebook fan of the Oregon Bed and Breakfast Guild put forward Crater Lake Oregon as being one of the most enchanting places in Oregon.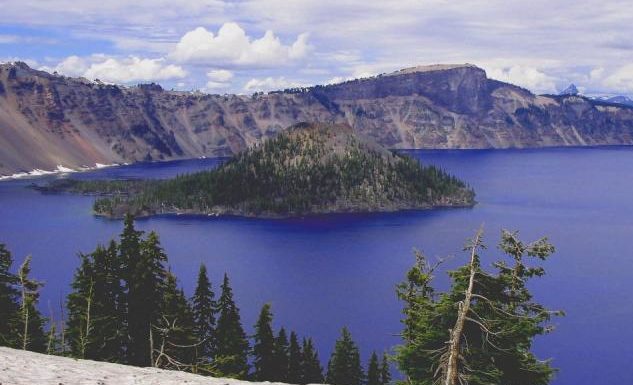 Oceanside
We adore Oceanside. The long beaches, the tunnel, the agates, the sunsets. The innkeepers at Thyme & Tide and Turtlejanes deliver true B&B Hospitality.
What's your suggestion as Most Romantic and/or Most Enchanting Place in Oregon?
Don't forget that us innkeepers at the bed & breakfasts can be very sneaky and can help you design that perfect proposal. Call on us anytime!
Oregon Bed and Breakfast Guild is ready to share Oregon with you: it's environment, culture, and heritage. Combine gracious hospitality with ambiance at an inspected and approved Oregon Bed and Breakfast Guild member Inn.
Hospitality Update: Our inns are following COVID-19 protocol guidance from the Oregon Health Authority. 
Although mask guidelines are lifted:
● Some businesses may choose to still require masks.
● Some people may choose to still wear a mask.
We have all struggled through COVID-19 and could use a little kindness. Please be respectful of local businesses and their workers and most importantly kind to yourself.