With year-round hiking, skiing, waterfall-chasing, beer-drinking, wine-tasting, fruit-picking, and all the other adventuring you can imagine, Mt. Hood and Columbia Gorge region has it all. Make sure to plan ahead before visiting. We can't wait to see you soon.
Your visit to the Mt. Hood and the Columbia River Gorge Region of Oregon will be even more memorable with a stay at the Old Parkdale Inn Bed and Breakfast, our only bed and breakfast in the Mt. Hood – Columbia Gorge Region. This inspected B&B inns is located close to all the finest attractions of the region, including:
Mt. Hood – Oregon's Apex at 11, 240′
Mt Hood is one of the 7 Wonders of Oregon and it's easy to see why.
Olympic-class skiing & snowboarding year-round
Breathtaking vistas in cross country skiing & snowshoe parks
Scenic hiking & biking trails
Historic Timberline Lodge – a National Park Lodge with a great restaurant, recreation & architecture
Cultural centers & museums to learn the region's history
The Columbia River Gorge – Oregon's Mightiest River
The Columbia River Gorge is one of the 7 wonders of Oregon and offers may things to see and do.
World-class water sports ranging from sailing & boating to parasailing & windsurfing
Challenging and highly rated golf courses
Scenic driving & biking along the Historic Columbia River Highway & Bike Trail – be sure to stop at the Crown Point Vista House
Epicurean delights at a variety of restaurants featuring locally-sourced cuisine, plus wineries, breweries & distilleries
Farmland and winery tours, such as the Hood River County Fruit Loop, and farmers markets
Picturesque parks and forests for all your adventure recreation interests, from hiking & horseback riding to biking & birding
Mt Hood and Columbia Gorge Region Bed and Breakfast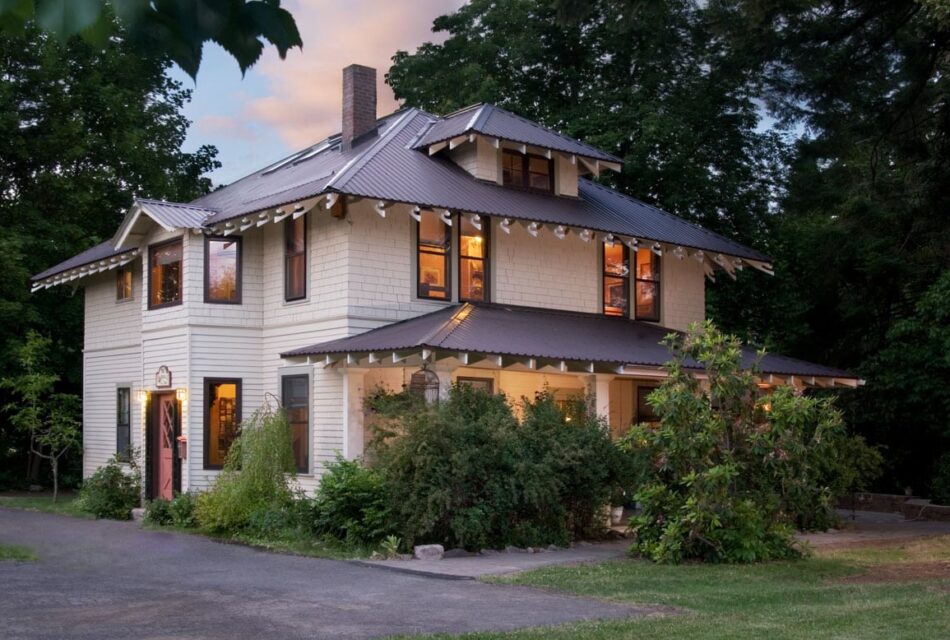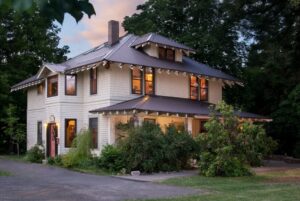 Old Parkdale Inn Bed and Breakfast – Recognized as an Oregon Bike Friendly Business and now with two EV charging stations. Mid way between Hood River, the Columbia River Gorge and Mt Hood, the Old Parkdale Inn with three well appointed guests rooms, is the ideal home base for outdoor adventures or a quiet retreat
Phone: 541-352-5551 View Old Parkdale Inn Availability
Oregon Bed and Breakfast Guild is ready to share Oregon with you: it's environment, culture, and heritage. Combine gracious hospitality with ambiance at an inspected and approved Oregon Bed and Breakfast Guild member Inn.
Hospitality Update: Our inns are following COVID-19 protocol guidance from the Oregon Health Authority. 
Although mask guidelines are lifted:
● Some businesses may choose to still require masks.
● Some people may choose to still wear a mask.
We have all struggled through COVID-19 and could use a little kindness. Please be respectful of local businesses and their workers and most importantly kind to yourself.