'Youngs River was discovered in 1792 by William Robert Broughton of the Vancouver Expedition, and named for Admiral Sir George Young of the Royal Navy, however the falls were not seen at this time.
'Credit to discovery of the falls lies with Patrick Gass, a member of the Lewis and Clark expedition who was leading a hunting party on March 1, 1806 and made note of the falls in his journal. No mention was made of whether or not Lewis or Clark visited the falls themselves, and the party left Fort Clatsop within 3 weeks of the discovery of the falls.' Northwest Waterfall Survey
Chasing Oregon Waterfalls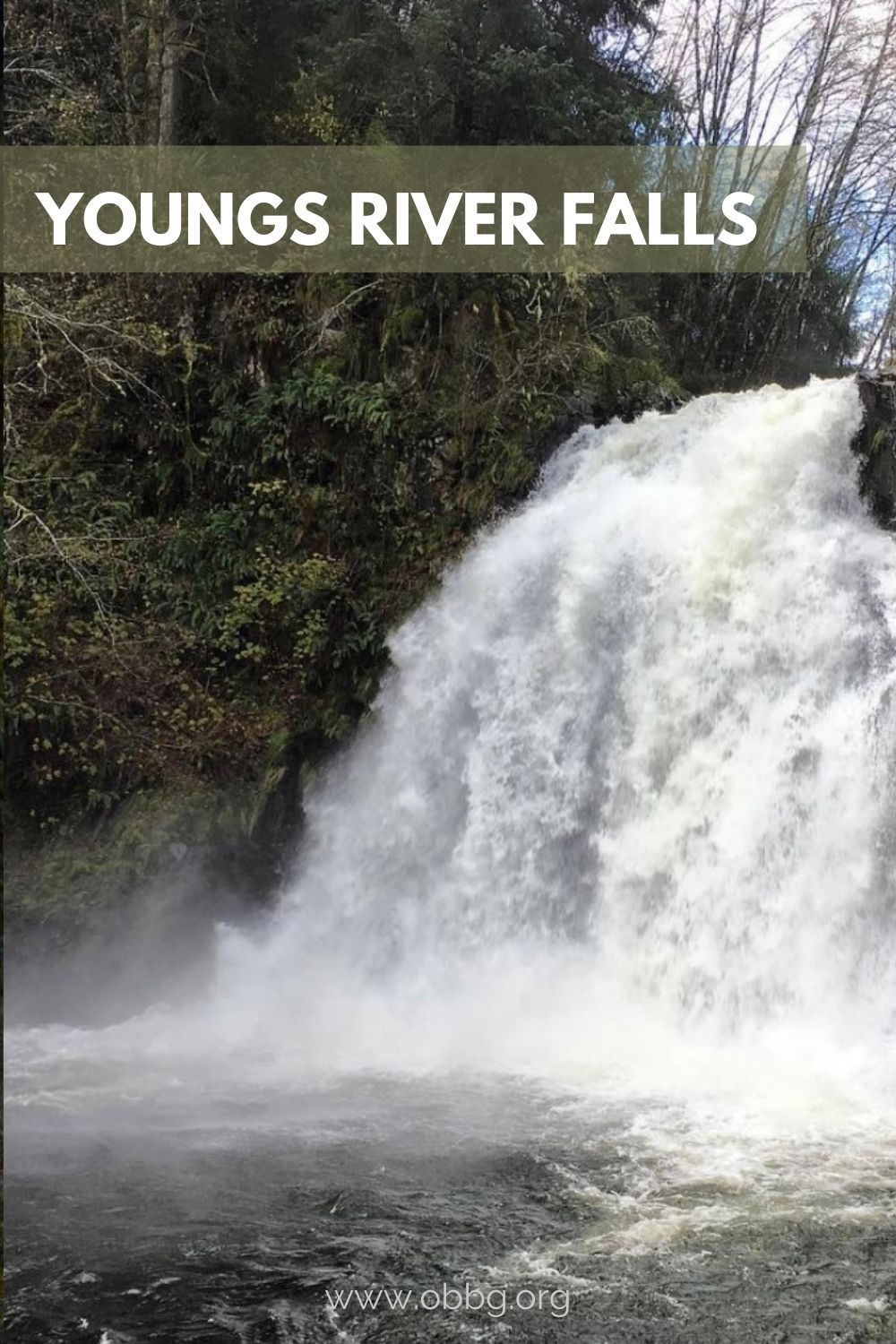 Our Chasing Waterfalls and Oregon Waterfall Wednesdays series continues. According to Northwest Waterfall Survey there are well over 1000 waterfalls in Oregon! We've set out to witness the beauty of as many as we can. We'll share our finds with you, our guests, so you too can set out to Chase Waterfalls.
You can chase Oregon Waterfalls with us by following our Pinterest and Facebook pages and the Chasing Waterfalls category on this blog.
Oregon Bed and Breakfast Guild is ready to share Oregon with you: it's environment, culture, and heritage. Combine gracious hospitality with ambiance at an inspected and approved Oregon Bed and Breakfast Guild member Inn.
Hospitality Update: Our inns are following COVID-19 protocol guidance from the Oregon Health Authority. 
Although mask guidelines are lifted:
● Some businesses may choose to still require masks.
● Some people may choose to still wear a mask.
We have all struggled through COVID-19 and could use a little kindness. Please be respectful of local businesses and their workers and most importantly kind to yourself.