36 Hours in Oregon –
What to See, Do, Eat and Where to Stay
What would you do if you only had 36 hours near Mt Hood, Oregon? See? Eat? Where would you stay? The innkeepers with the Oregon Bed and Breakfast Guild have offered suggestions to make your day-and-a-half Oregon adventure worth every second! Check out these insider tips below.
36 Hours in Mount Hood
Where to Eat Lunch in Mount Hood
Apple Valley BBQ (just two-blocks from the Old Parkdale Inn) has great Northwest style BBQ in the heart of the Upper Hood River Valley. In addition to the BBQ, the sides are great, the specials are great. They're just great folks, say the innkeepers. The restaurant has indoor and outdoor dining, as well as pick up orders to-go.
Where to Eat Dinner in Mount Hood
Solera Brewery, across the street from the Old Parkdale Inn, specializes in creating unique, one of a kind beers in small batches. The Hedonist IPA is a local's favorite, and is the only beer available on draft year round. The taplist changes regularly though the stunning view of Mount Hood remains unchanged. Grateful Vineyard is home to brewed beer, ciders and wine, as well as great pizzas and an amazing view of Mount Hood. Are you sure you only have 36 hours? You might want to extend your stay so you can savor all the incredible foods!
Where to Eat Breakfast and get yummy house made ice cream
Baseline Biscuits in Parkdale Oregon is offering up a southern style menu featuring their own giant biscuits with all the fixings as well as some favorites like Chicken Fried Steak and Shrimp & Grits. We are also offering a limited brunch style cocktail menu along with local coffee, tea and our house hot chocolate blend.
Mt Hood Creamery – same building as Baseline Biscuits. Making hand crafted small batch ice creams and sorbets right in the heart of Mt Hood. Seasonal favorites like fresh Strawberry, Moby Mocha Chip, Blueberry Crisp, Huckleberry Lemonade and Salted Caramel, to name but a few.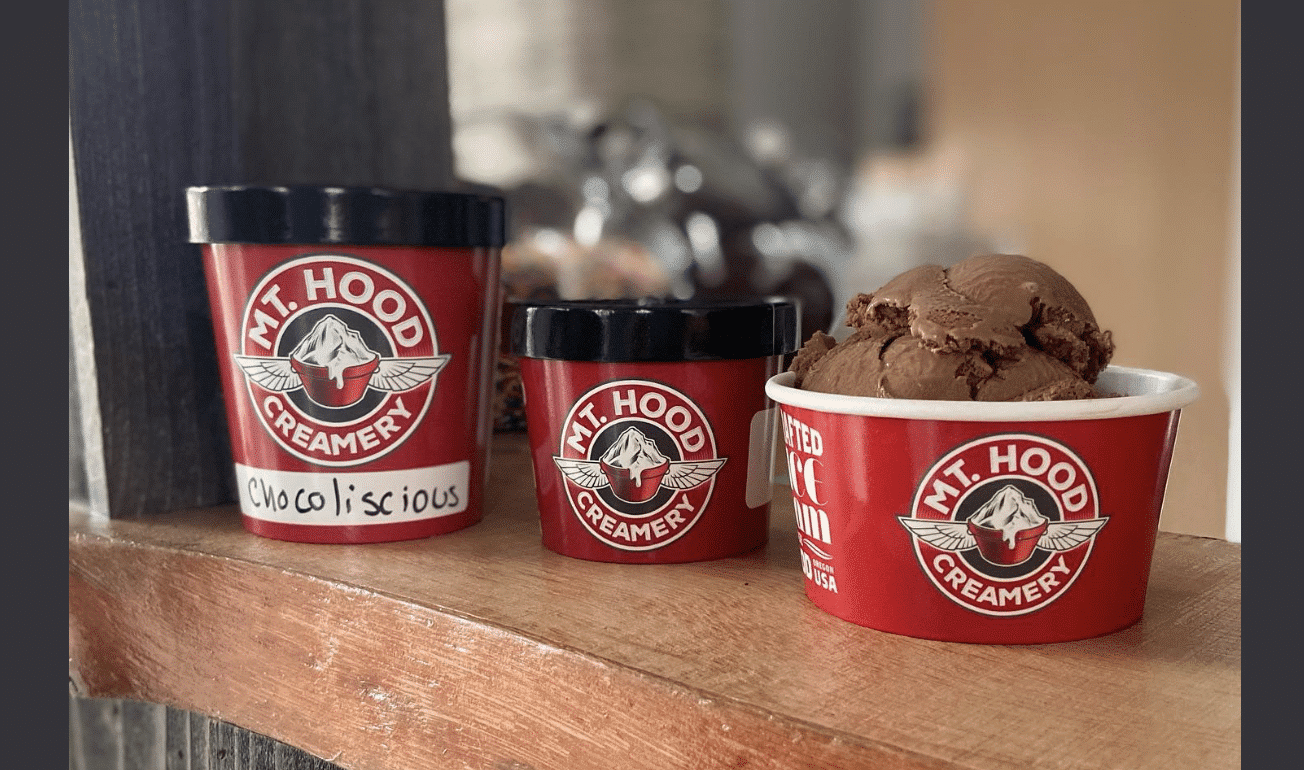 Things to Do in Mount Hood
The first thing to do if you only have 36 hours is to head to the Hood River County Fruit Loop, a scenic 35-mile driving tour through the scenic Hood River Valley, past fruit stands, family farms, and wineries.
Follow the steps of pioneers. Head to the Historic Barlow Road and see a replica of the old tollgate between mileposts 44 and 45 in Rhododendron. This is where pioneers had to pay $5 to cross. You'll can also see the Laurel Hill Chute, a vertical area where settlers lowered their wagons and their belongings, and the grandmas, everything, down into the canyon below
Head to the Mt Hood National Forest and take a dip, or a paddle, in Lost Lake, a popular place to cool off that offers spectacular views of Oregon's highest point, Mt. Hood.
Visit the Mt. Hood Cultural Center and Museum. The museum tells the history of skiing, snowboarding, and early days of Mt. Hood. Make times to peruse the Mt. Hood Gallery, which includes an interactive 3D mountain model, a unique exhibit on the evolution of skiing at Mt Hood, and a miniature replica of a fire lookout.
Best Waterfalls in Mount Hood or Near Mount Hood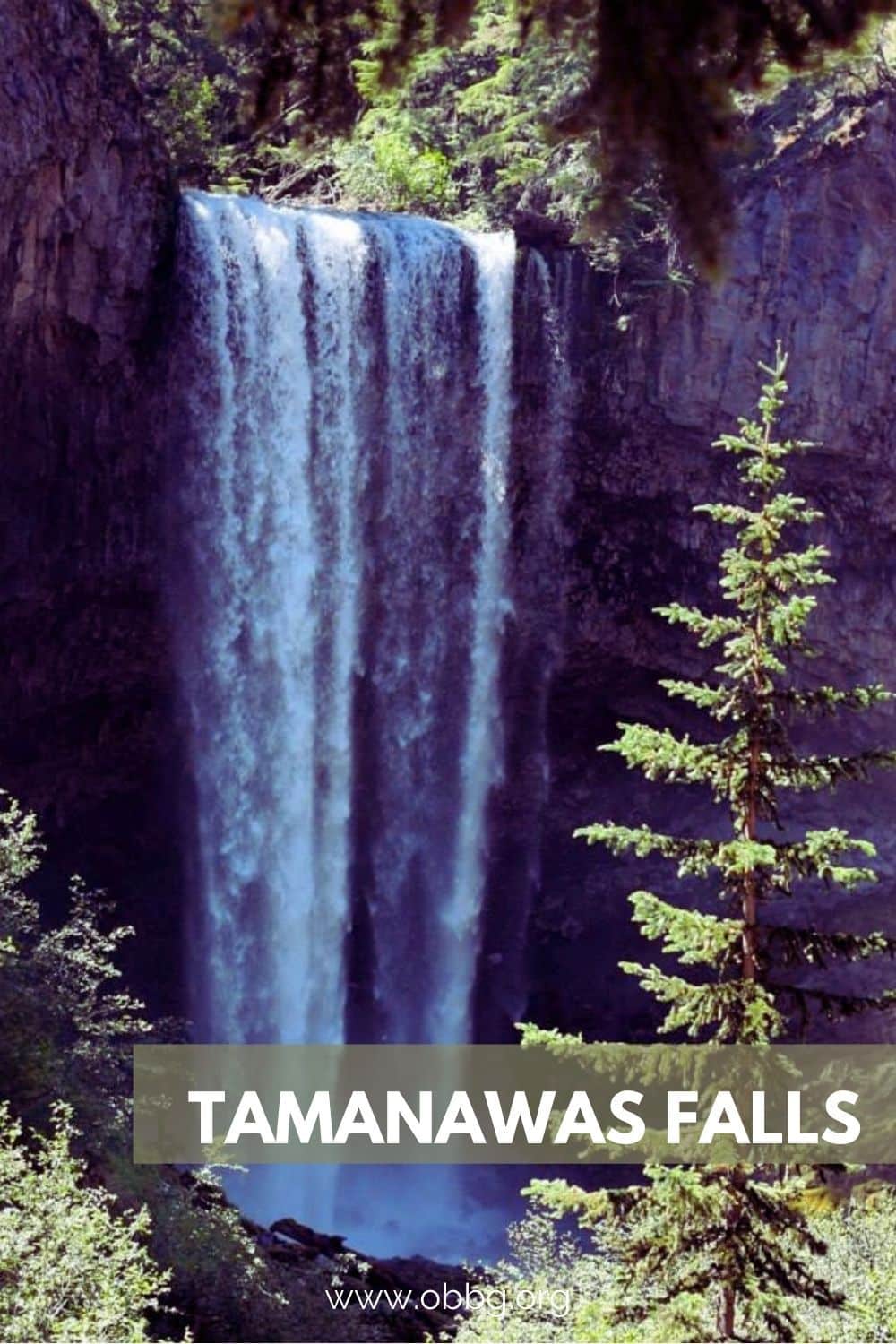 Tamanawas Falls are amazing at 100 feet high and 40 feet wide. The trailhead footbridge is the midpoint of a 8-mile stretch of the East Fork of the Hood River hosting nesting Harlequin Ducks. Belted Kingfisher are common but it's the songbirds you're likely to remember long after they've sung their tunes. The trailhead is only 9-miles from the Old Parkdale Inn.
Where to Stay in Mount Hood
Old Parkdale Inn: Location! Location! Location! Outdoor adventures such as kayaking, windsurfing, skiing, snowboarding, biking and hiking await. Mt. Hood Meadows, Cooper Spur Mountain Resort, and Timberline Ski areas are only a short drive away, as is the vast Mt. Hood National Forest where trails and wildlife abound.
Welcome to the Oregon Bed and Breakfast Guild
Oregon Bed and Breakfast Guild is ready to share Oregon with you: it's environment, culture, and heritage. Combine gracious hospitality with ambiance at an inspected and approved Oregon Bed and Breakfast Guild member Inn.
Hospitality Update: Our inns are following COVID-19 protocol guidance from the Oregon Health Authority. 
Although mask guidelines are lifted:
● Some businesses may choose to still require masks.
● Some people may choose to still wear a mask.
We have all struggled through COVID-19 and could use a little kindness. Please be respectful of local businesses and their workers and most importantly kind to yourself.