Silver Falls State Park is the largest state park in Oregon and only
20 miles southeast of Salem in Oregon's Willamette Valley.
The 9,000+ acre park offers more than 35 miles of backcountry trails for mountain biking, hiking or horseback riding.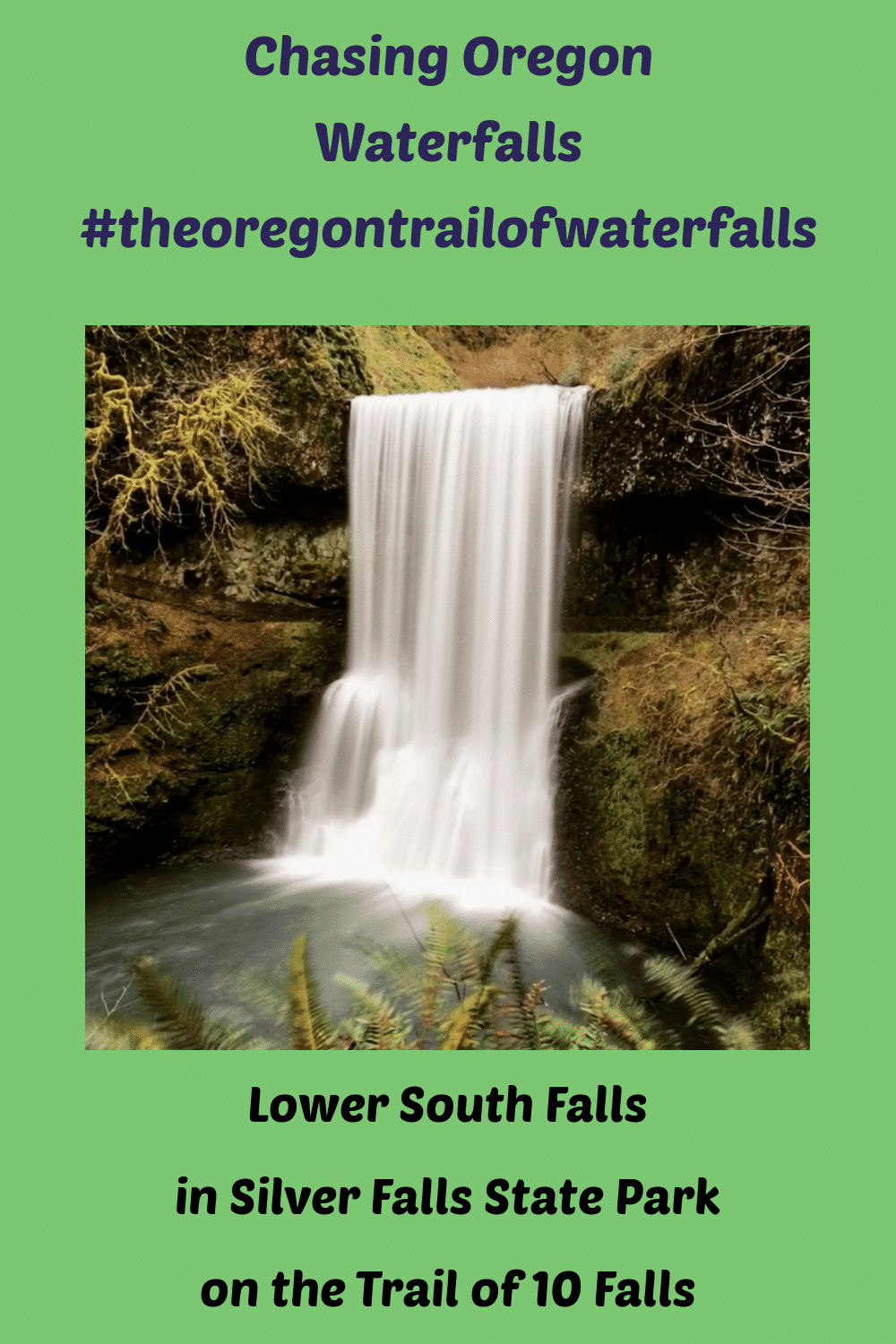 The Trail of Ten Falls is a 7.2-mile loop that passes behind four of Silver Falls State Park's waterfalls, but the massive recess behind North Falls is especially unique. The undercut cliff extends back from the falls for at least 100 feet, and the ceiling runs anywhere from 20 to perhaps as much as 75 feet above the trail as it passes behind the falls.
According to Northwest Waterfall Survey there are well over 1000 waterfalls in Oregon! We've set out to witness the beauty of as many as we can. We'll share our finds with you, our guests, so you too can set out to Chase Waterfalls.
Mark your calendars and get ready for a special day of appreciation. State Parks Day is coming up on June 3rd, 2023 in Oregon, and its a fantastic opportunity to explore the beauty of the state parks while enjoying some perks.
Chase Oregon Waterfalls with us by following the Pinterest and Facebook pages of the Oregon Bed and Breakfast Guild.
In the Willamette Valley you can spend your entire day doing nothing. Relax on a comfortable front porch at one of 14 bed and breakfasts or in their gardens. Or head out on a day trip Silver Falls State Park, the "crown jewel" of the Oregon State Parks system.
Our Oregon Trail of Waterfalls map leads you on an Oregon road trip to remember. We look forward to seeing you soon.
Oregon Bed and Breakfast Guild is ready to share Oregon with you: it's environment, culture, and heritage. Combine gracious hospitality with ambiance at an inspected and approved Oregon Bed and Breakfast Guild member Inn.
Hospitality Update: Our inns are following COVID-19 protocol guidance from the Oregon Health Authority. 
Although mask guidelines have been lifted:
● Some businesses may choose to still require masks.
● Some people may choose to still wear a mask.
We have all struggled through COVID-19 and could use a little kindness. Please be respectful of local businesses and their workers and most importantly kind to yourself