Yachats Oregon is Magic on the Oregon Coast
The captivating artwork is proudly hand-painted on walls in Oregon where the illustrations represent the destinations. Let the Oregon Mural Trail inspire you to get outside and experience the wonders of each community. Take photos of the murals and use the hashtag #OregonIsMagic in social posts to share the love.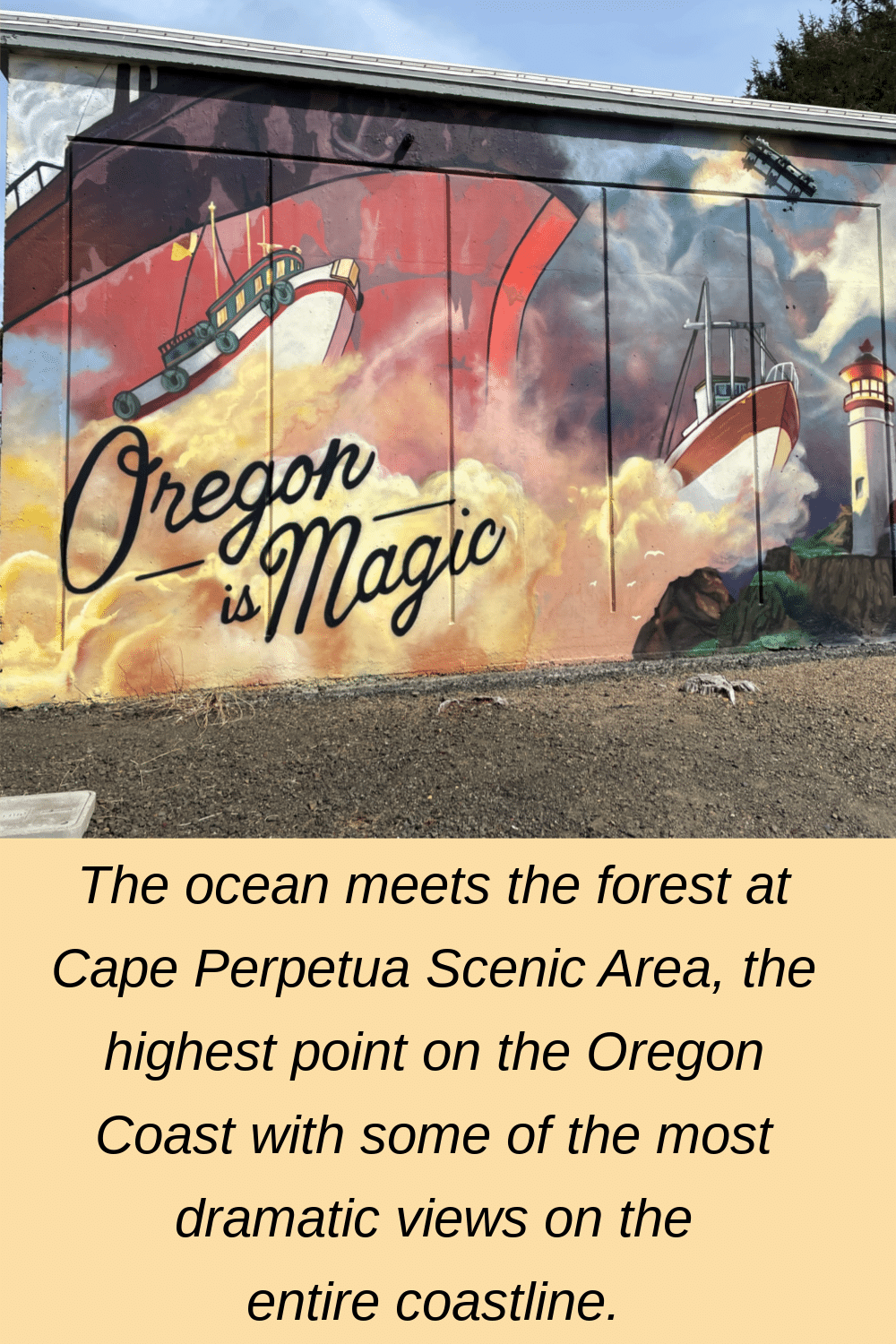 Located on a quiet stretch of the central Oregon Coast, Yachats is a friendly coastal village of innovative shops, art galleries and restaurants. The ocean meets the forest here at Cape Perpetua Scenic Area, the highest point on the Oregon Coast with some of the most dramatic views on the entire coastline. Be sure to visit the Giant Spruce of Cape Perpetua, the largest and oldest tree in the Cape Perpetua Scenic Area of the Siuslaw National Forest.
It's possible to drive the entire Pacific Coast Scenic Byway in a single day. But why would you when you have 6 member inns of the Oregon Bed and Breakfast Guild from Cannon Beach to Port Orford? Take a few days, explore the Oregon Coast and the inns of the Oregon Bed and Breakfast Guild.
Oregon Bed and Breakfast Guild is ready to share Oregon with you: it's environment, culture, and heritage. Combine gracious hospitality with ambiance at an inspected and approved Oregon Bed and Breakfast Guild member Inn.
Hospitality Update: Our inns are following COVID-19 protocol guidance from the Oregon Health Authority. 
Although mask guidelines are lifted:
● Some businesses may choose to still require masks.
● Some people may choose to still wear a mask.
We have all struggled through COVID-19 and could use a little kindness. Please be respectful of local businesses and their workers and most importantly kind to yourself.