A'Tuscan Estate Bed and Breakfast offers beautiful accommodations and wonderful cuisine in the heart of Oregon's Wine Country. Old World Charm and warm hospitality, A'Tuscan Estate is a 1928 Colonial Style Home with a decidedly European Flair a mere five blocks from downtown McMinnville with great restaurants, shops and wine tasting rooms.
Erin, innkeeper at A'Tuscan Estate Bed and Breakfast shares her Sausage, Squash and Potato Frittata recipe
INGREDIENTS
1 tablespoon olive oil
8 oz ground mild Italian sausage
4 tablespoons butter
1 medium yellow squash, sliced
1 medium zucchini, sliced
1 large potato, sliced
1 large yellow onion, finely diced
1⁄4 cup finely diced bell pepper (red, green, or yellow)
2 cups shredded cheddar cheese
6 large eggs
1⁄2 cup chopped fresh parsley
1⁄2 cup chopped fresh dill
DIRECTIONS
Preheat oven to 350◦.
In a bowl, crack the eggs and beat well. Add salt and pepper to taste.
Add the fresh parsley and dill to the egg mixture and stir well.
Add the shredded cheese to the egg mix and stir well.
Heat olive oil on medium-high heat in a cast iron skillet.
Brown sausage in skillet on medium heat, draining on paper towel when cooked through, but leaving oil in skillet.
In same cast iron skillet sauté the squash, zucchini, potatoes, onions, and peppers in the butter about 3 minutes on medium heat.
Add sausage back into skillet.
With skillet on medium heat, pour the egg mixture over the ingredients in the skillet until the egg base sets on the bottom of the skillet (about 3 minutes).
Remove skillet from heat and place in the oven on center rack for 35-40 minutes.
Start to watch the frittata after about 30 minutes to make sure it doesn't overcook in your oven (most ovens vary). You want it to be slightly golden on top, springy to touch and no evidence of runniness.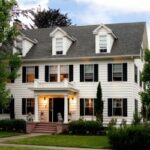 A' Tuscan Estate Bed and Breakfast – McMinnville – With a total of six rooms between two houses, we are the perfect spot for your escape from reality. Our location you to enjoy Oregon Wine Country in the comfort of a relaxing, convenient home. Phone: 503-434-9016 View Availability
Oregon Bed and Breakfast Guild is ready to share Oregon with you: it's environment, culture, and heritage. Combine gracious hospitality with ambiance at an inspected and approved Oregon Bed and Breakfast Guild member Inn.
Hospitality Update: Our inns are following COVID-19 protocol guidance from the Oregon Health Authority.
Although mask guidelines are lifted:
● Some businesses may choose to still require masks.
● Some people may choose to still wear a mask.
We have all struggled through COVID-19 and could use a little kindness. Please be respectful of local businesses and their workers and most importantly kind to yourself.