Guest Blogger: Erin, innkeeper, A'Tuscan Estate Bed and Breakfast
photo credit Timothy Sofranko, Dine Out(side) on 3rd Street

Small businesses are at the core of every thriving neighborhood. America Runs on Small Businesses and small businesses are the retail backbone of our communities and our economy. Shop Small is a nationwide movement dedicated to supporting thousands of small businesses and encouraging shoppers to think small.
McMinnville's charming historic Third Street is a great way to support family-owned businesses or purchasing specialty items from our favorite local stores to help to keep our communities vibrant. Called "Oregon's Favorite Mainstreet" 3rd Street in McMinnville is lined  history, robust businesses that range from jewelry to books to art galleries, food and, of course, wineries. Downtown McMinnville is home to over 20 walkable craft beverage tasting rooms, and you can explore 250 Willamette Valley wineries and vineyards within 20 miles of town.
What to bring: A good set of walking shoes, as the six blocks along 3rd Street really has something for everyone. Cameras are a must to capture the wonderful streetscape that has been created over the years.
We loved the Private Winery Tour and Tasting at R. Stuart Taste of Place
Sustainable Rituals is a woman owned shop that's filled with eco home goods and gifts
Entwined: a local yarn shop with variety of yarns and accessories for the fiber community.
2023 marks the 9th year for the McMinnville Holiday Markets: 50 vendors made up of local and Portland area makers and producers.
The McMinnville Holiday Market takes place over two weekends and each weekend brings a new mix of vendors, so we encourage our shoppers to return and enjoy local holiday shopping at its best. This year's event runs November 24-26 and December 15-17. Open 10 a.m. to 6 p.m. every day.
Come enjoy McMinnville library's Holiday Craft Fair extravaganza featuring the community's youngest artists and bakers! November 30, 5-7. 
One of the best ways to perfectly enjoy downtown McMinnville and Oregon wine country is over a few days. And, as we are only five short blocks from this lively downtown, A' Tuscan Estate Bed and Breakfast is the perfect place to reserve a room to drop all your bags and, well, you after your busy day.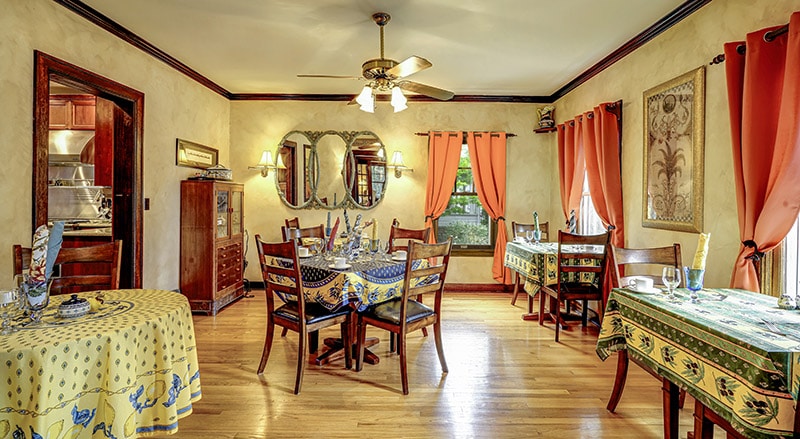 Purchase a gift certificate for a stay at A' Tuscan Estate, either for yourself or as a thoughtful gift. We thank you in advance.
Where to Eat Lunch in McMinnville
Pura Vida Cocina offers great Latin American dishes, like fried avocado and salmon ceviche. The Crescent Cafe is another beloved local spot. It offers hearty comfort food that's made from scratch.
Where to Eat Dinner in McMinnville
La Rambla is a great Spanish tapas and paella place and fun for sharing lots of small plates, great food, and cocktails. It also has an extensive wine list. Pizza Capo has an arancini to die for as well as a seasonal burrata salad that just melts in your mouth. The pizzas are wood-fired artisan. Sharing food with heart Humble Spirit celebrates the seasonal bounty of the Willamette Valley, focusing on provisioners using practices like regenerative farming and small-batch craft.
To see our community camaraderie and all that we have to offer, check out Visit McMinnville, an all-encompassing website for dining, sipping, shopping, events and activities as well as lodging supporting our small businesses.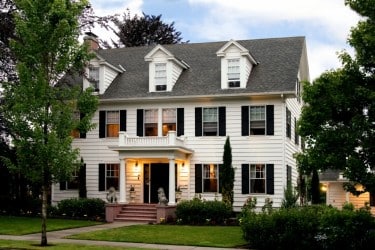 A' Tuscan Estate, celebrating over 21 years and consistently ranked #1 Bed and Breakfast in McMinnville on TripAdvisor, is a perfect location at the heart of Willamette Valley.
Phone: 503-434-9016
View A' Tuscan Estate availability
The Oregon Bed and Breakfast Guild offers a wide variety of inns, from a small guest cottage or two-room bed and breakfast to a larger country inn or small historic hotel.
Oregon Bed and Breakfast Guild is ready to share Oregon with you: it's environment, culture, and heritage. Combine gracious hospitality with ambiance at an inspected and approved Oregon Bed and Breakfast Guild member Inn.
Hospitality Update: Our inns are following COVID-19 protocol guidance from the Oregon Health Authority.
Although mask guidelines are lifted:
● Some businesses may choose to still require masks.
● Some people may choose to still wear a mask.
We have all struggled through COVID-19 and could use a little kindness. Please be respectful of local businesses and their workers and most importantly kind to yourself.