Small businesses are at the core of every thriving neighborhood. America Runs on Small Businesses and small businesses are the retail backbone of our communities and our economy. Shop Small is a nationwide movement dedicated to supporting thousands of small businesses and encouraging shoppers to think small.
We'd like to extend an invitation to reserve your room at the Old Parkdale Inn Bed and Breakfast, visit Parkdale and Shop Small in the Hood River Valley because shopping at a family-owned business such as The Old Parkdale Inn or purchasing specialty items from our favorite local stores helps to promote more vibrant communities. Purchase a gift certificate for a stay at Old Parkdale Inn Bed and Breakfast, either for yourself or as a thoughtful gift. We thank you in advance.
Here's what's not to miss in our community of Mt Hood Parkdale, extending a show of small business camaraderie and economic optimism.
Solera Brewery ~ a short block walk from the Inn leads to the Beer Garden of Solera Brewery. They've some pretty cool signature items, too like tees, mugs, caps, hoodies and more
Lady Fern: Local Art. Gifts. Creators Workspace.
Apple Valley BBQ:  famous jams, jellys and condiments from the Apple Valley Country store, cool signature items and gift certificates.
Baseline Biscuits and Mt Hood Creamery: famous jams, jellys and condiments from the Apple Valley Country store, cool signature items and gift certificates.
Moby Coffee Roasters: coffees, signature items, gift certificates
Parkdale is only about 10 blocks square and we encourage our guests to venture out a bit, drive the Hood River County Fruit Loop and visit the family farms and wineries for the perfect gift for you and yours.
Hood River Holidays Winter Wonderland
Join the community of Hood River to experience the small-town charm at the annual tree lighting. Businesses throughout Hood River County will decorate their windows with our Winter Wonderland theme. Get some holiday shopping done. The evening culminates with the city tree lighting, and perhaps even a Santa sighting in downtown Hood River.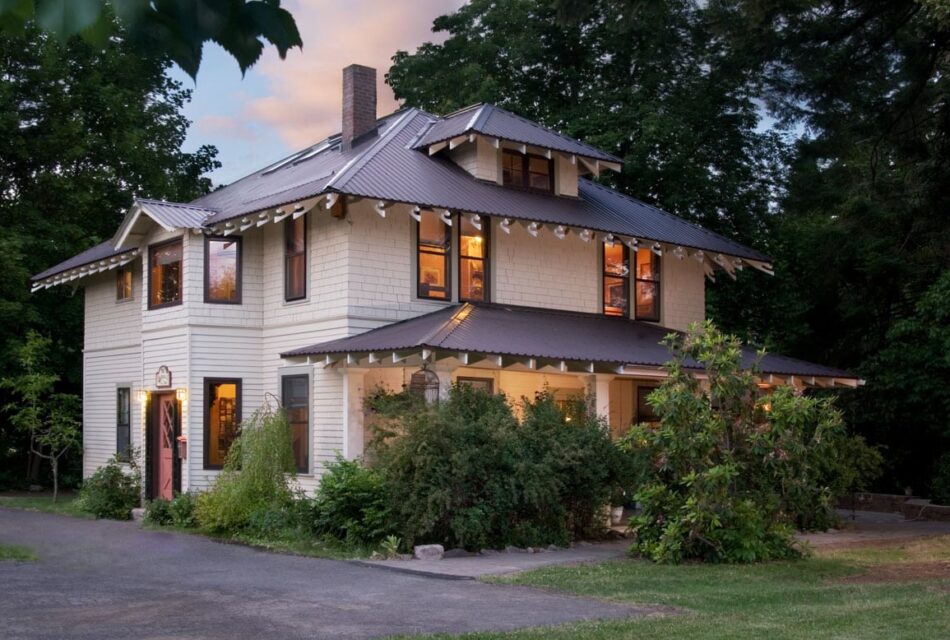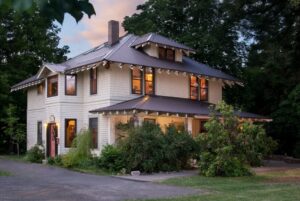 Old Parkdale Inn Bed and Breakfast – Recognized as an Oregon Bike Friendly Business and now with two EV charging stations. Mid way between Hood River, the Columbia River Gorge and Mt Hood, the Old Parkdale Inn with three well appointed guests rooms, is the ideal home base for outdoor adventures or a quiet retreat
Phone: 541-352-5551 View Old Parkdale Inn Availability
Oregon Bed and Breakfast Guild is ready to share Oregon with you: it's environment, culture, and heritage. Combine gracious hospitality with ambiance at an inspected and approved Oregon Bed and Breakfast Guild member Inn.
Hospitality Update: Our inns are following COVID-19 protocol guidance from the Oregon Health Authority.
Although mask guidelines are lifted:
● Some businesses may choose to still require masks.
● Some people may choose to still wear a mask.
We have all struggled through COVID-19 and could use a little kindness. Please be respectful of local businesses and their workers and most importantly kind to yourself.