Dude Ranch in Central Oregon
Looking for a Central Oregon Dude Ranch vacation? Look no further. This working cattle ranch, a member of the Oregon Bed and Breakfast Guild, provides horseback vacations, cattle drives, and hiking vacations. After a day in the saddle the friendly ranch style atmosphere, the cozy guest rooms and home cooked meals will satisfy and refresh hungry, tired guests.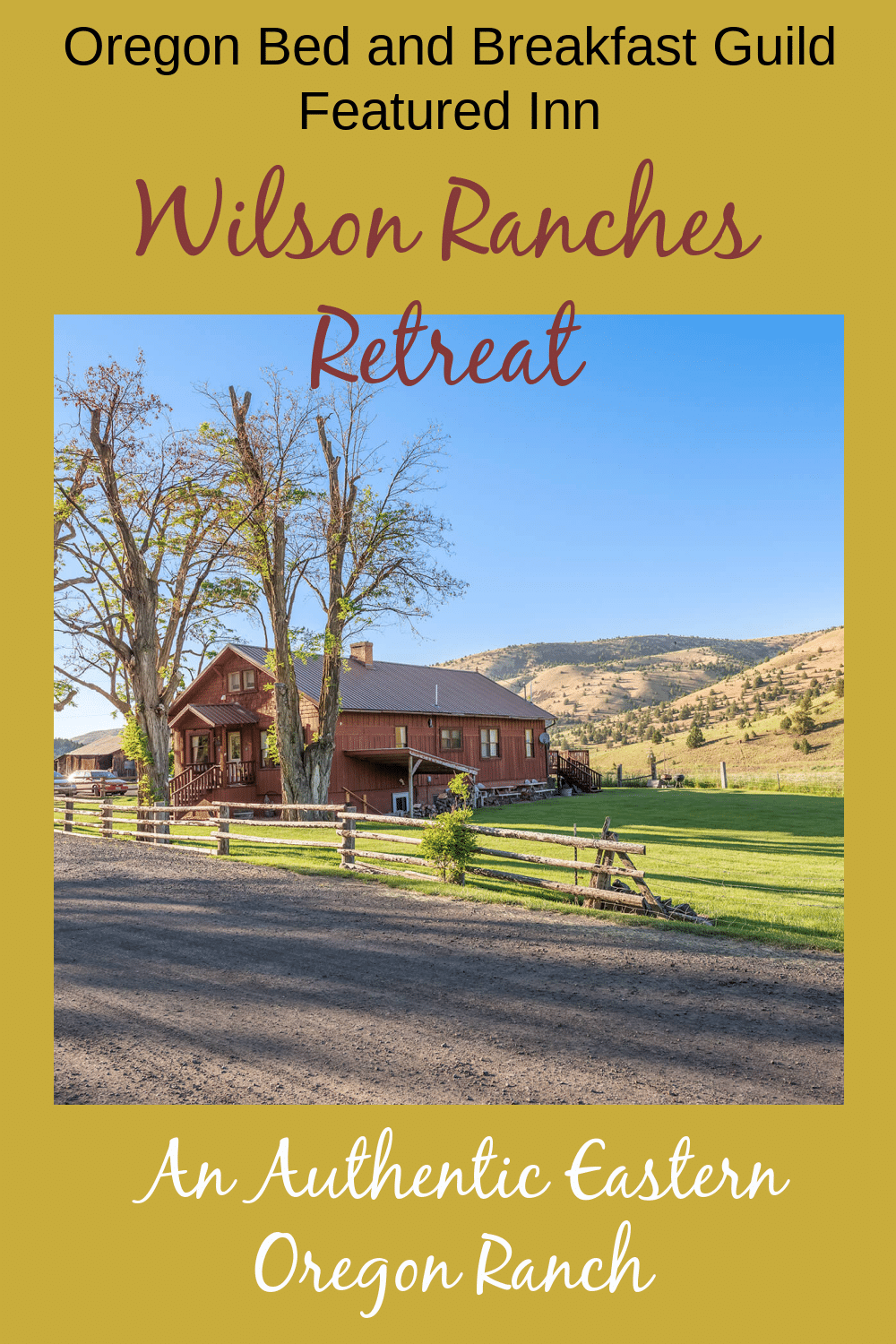 Welcome, Partner, to Wilson Ranches Retreat
Your host, Phil Wilson, is a fifth generation Oregonian, whose families homesteaded in Wheeler Counties over 100 years ago. He along with his daughter, Kara and family, run Wilson Ranches Retreat, a 9,000 acre working cattle and dude ranch that takes you off the beaten track to a rustic hideout, located in the beautiful Butte Creek Valley three miles West of Fossil. This incredible, secluded scenic Oregon Lodging Ranch with spectacular sunsets and brilliant star-studded nights will captivate you.
Enjoy horseback riding in a geologically and historically rich area with a magnificent view of the Cascade Mountain Range or a quiet hike to view the wildlife and diverse flora and fauna on Wilson Ranches Dude Ranch. Wheeler County is home of the John Day Fossil Beds National Monument and has the richest find of prehistoric fossils in the world.
What are you waiting for?
Work with ranch hands on authentic ranch activities from fixing fence to moving irrigation to working with cattle. These ranch adventures of a lifetime are just a click away and will take you on the ultimate Oregon
Oregon Bed and Breakfast Guild is ready to share Oregon with you: it's environment, culture, and heritage. Combine gracious hospitality with ambiance at an inspected and approved Oregon Bed and Breakfast Guild member Inn.
Hospitality Update: We all may be a little rusty, and a little leery, on planning trips just yet. And while it's almost safe enough to climb aboard that travel train, we're ready when you are! Our inns have been proactively doing everything in our power to keep you safe and welcome you back. Not sure if your favorite inn is open? Give them a call as they just might be.