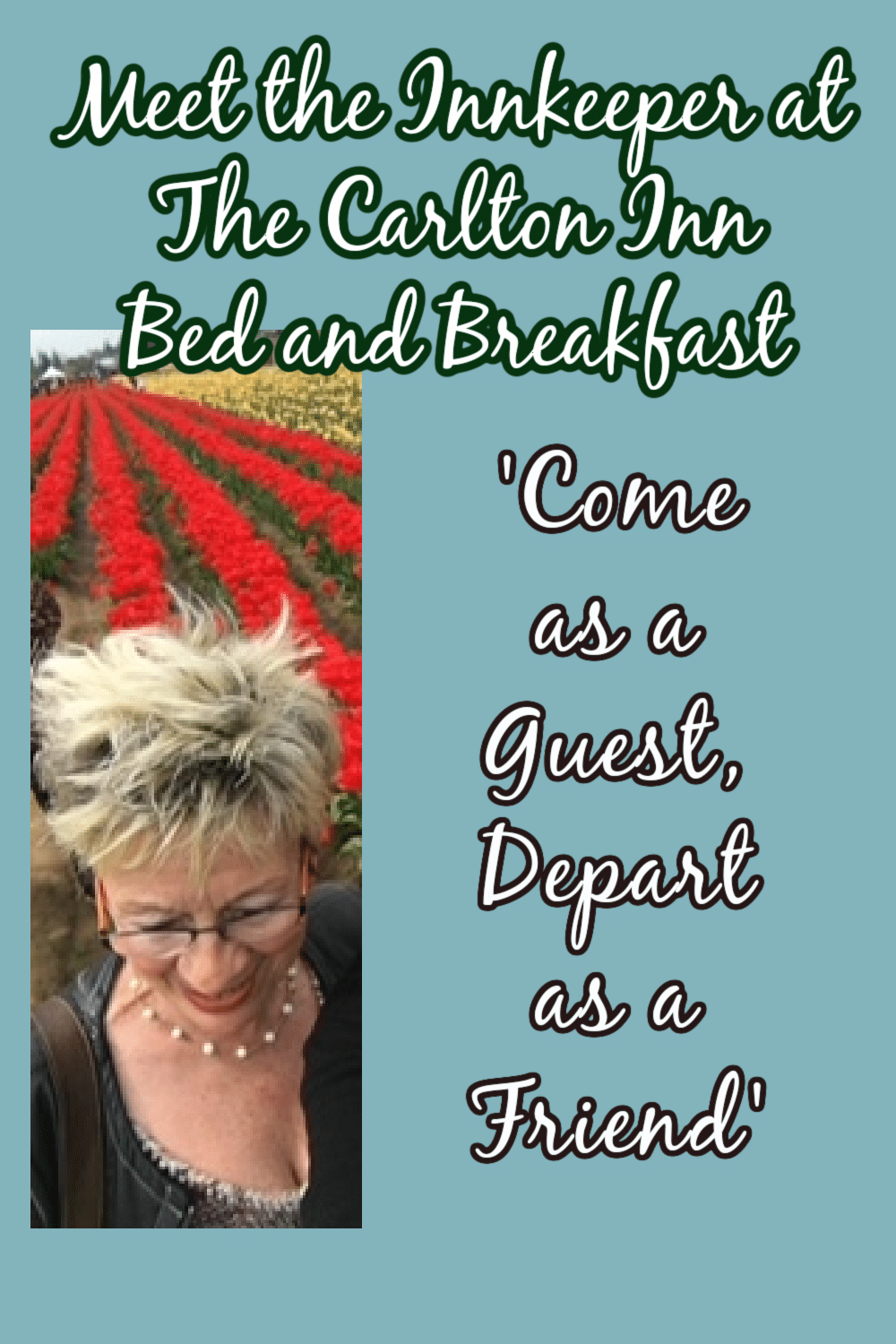 Meet Joka-Elisabeth Moree at  The Carlton Inn Bed and Breakfast
'Born and raised in the Netherlands, I stayed for the first time in a tiny country hotel on the border of Belgium, Germany and Holland, and knew then, at 11 years old, that one day I would have my own little country inn. And here I am, in the Great Little Town of Carlton, where you can walk to a variety of nearby  restaurants and tasting rooms just a few minutes from the front door of The Carlton Inn Bed and Breakfast.
'I am so lucky to do what I love to do, and to have hosted many, many special guests. Looking forward to meeting you soon.'
Built in 1915, The Carlton Inn Bed & Breakfast is located within the charming community of Carlton, known as "The Wine Capital of Oregon." The Inn has four comfortable bedrooms, with central air conditioning and wireless internet throughout.
A short walk out the inn's front door you'll discover over a dozen tasting rooms and wineries as well as unique shops and wonderful restaurants.
Oregon Bed and Breakfast Guild is ready to share Oregon with you: it's environment, culture, and heritage. Combine gracious hospitality with ambiance at an inspected and approved Oregon Bed and Breakfast Guild member Inn.
Hospitality Update: We all may be a little rusty, and a little leery, on planning trips just yet. While it's almost safe enough to climb aboard that travel train, we're ready when you are! Our inns have been proactively doing everything in our power to keep you safe and welcome you back. Not sure if your favorite inn is open? Give them a call as they just might be.