Steelhead Falls and Waterfall Wednesday in Oregon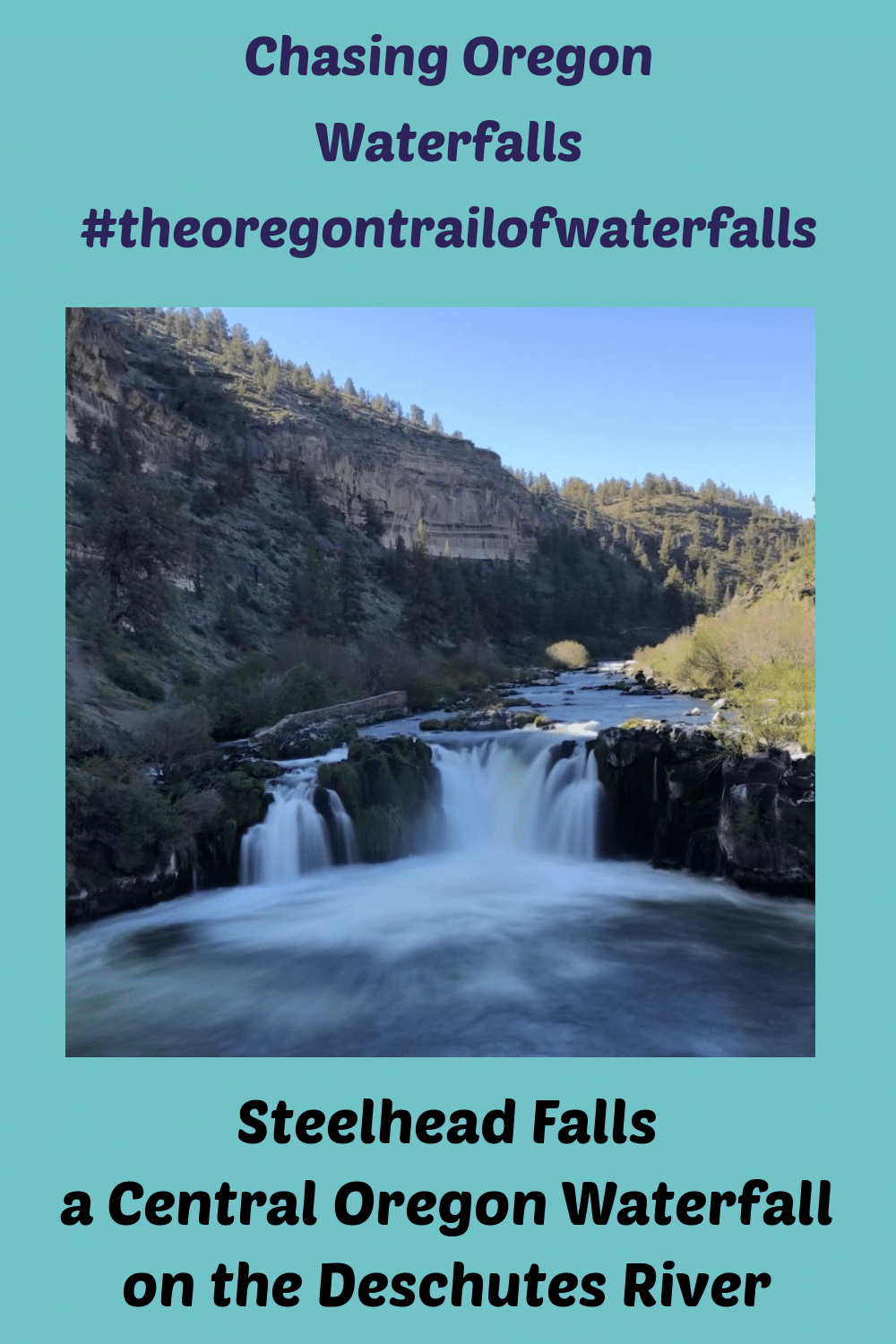 It's only about a half mile from the trailhead to Steelhead Falls on the Deschutes River in Central Oregon. But in geologic time, it's a few million years. Colorful grooves decorate cliffs and show the erosion of time. Wildflowers dot the slopes in the spring and golden eagles soar overhead. Hike down for a picnic, fish in the Deschutes River and explore the rocky shores. A serene spot to let the sound of the falls erase the world around you.
Chase Oregon Waterfalls with us by following the Pinterest and Facebook pages of the Oregon Bed and Breakfast Guild.
The Oregon Trail of Waterfalls Map from the Oregon Bed and Breakfast Guild will inspire you
Download the map and start the new year right with some Oregon inspiration. We've included where to stay, things to do in Oregon, where to eat. You'll find a mountain of epic trip ideas for your next outdoor, cultural or culinary adventure in every corner of the state. Now more than two dozen inns are ready to help you plan your most EPIC Oregon road trip!
Oregon Bed and Breakfast Guild is ready to share Oregon with you: it's environment, culture, and heritage. Combine gracious hospitality with ambiance at an inspected and approved Oregon Bed and Breakfast Guild member Inn.
Hospitality Update: Our inns are following COVID-19 protocol guidance from the Oregon Health Authority. 
Although mask guidelines are lifted:
● Some businesses may choose to still require masks.
● Some people may choose to still wear a mask.
We have all struggled through COVID-19 and could use a little kindness. Please be respectful of local businesses and their workers and most importantly kind to yourself.