With winter and spring come winter storms and snow pack melt, supplying Oregon scenic rivers the water needed to create our wildly beautiful and renowned waterfalls.
And it's certainly not too early to start planning your Oregon vacation that should involve chasing waterfalls. Our Oregon Trail of Waterfalls Map was created with your planning in mind. We've included where to stay, things to do in Oregon, where to eat and of course, where to find some of the very best Oregon Waterfalls.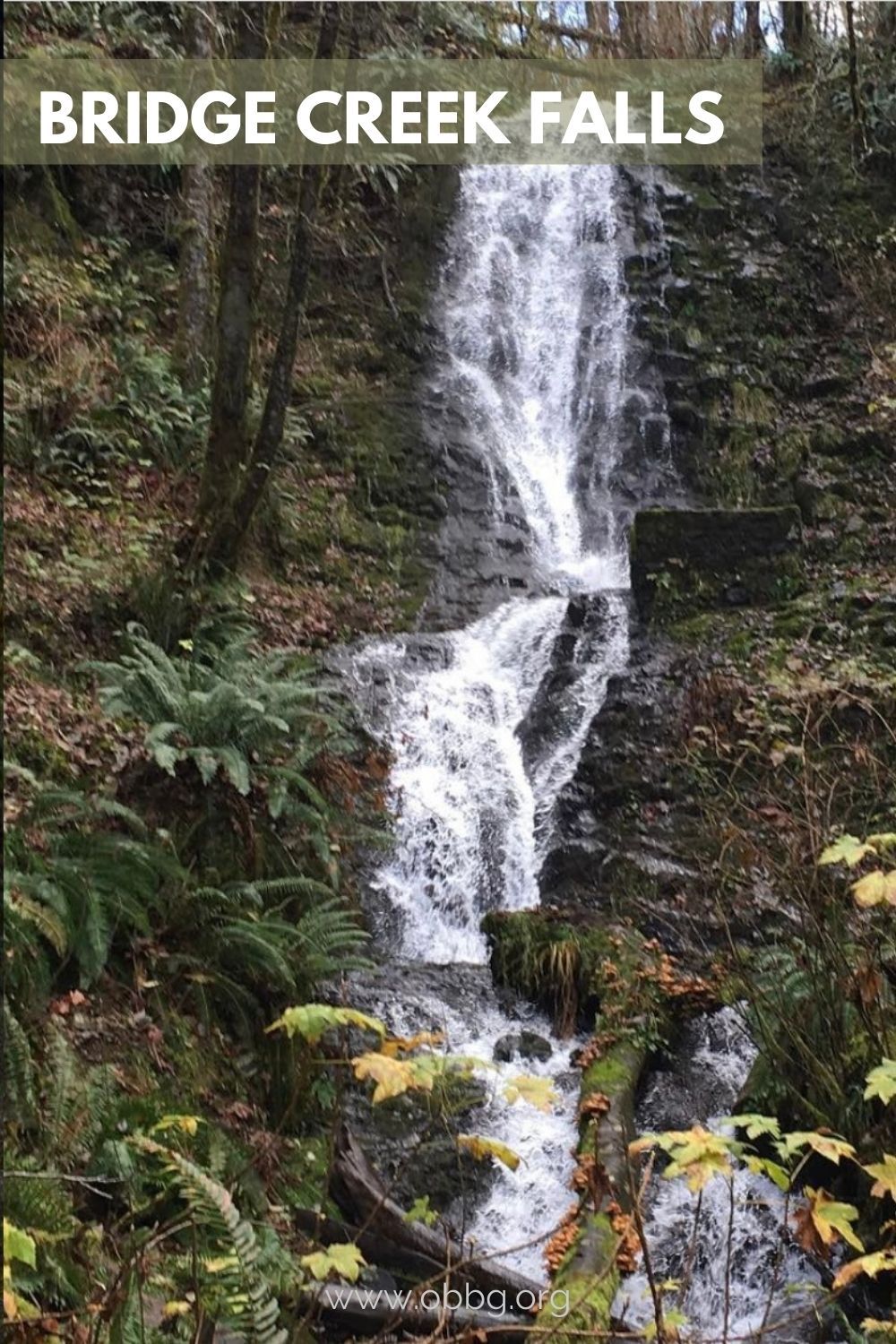 'Bridge Creek Falls along the Wilson River Highway, tumbles over a three-tiered fall, bordered by an expertly crafted stone staircases and walkways, before it squeezes between two cliffs, flows under the highway and joins the Wilson River.' Northwest Waterfall Survey 
The scenic Wilson River Highway, Oregon Route 6, runs between the city of Tillamook on the Oregon Coast and the Willamette Valley through the Tillamook State Forest. Consider this route when traveling from Portland or Willamette Valley to the Oregon Coast.
Our Chasing Waterfalls and Oregon Waterfall Wednesdays series continues. According to Northwest Waterfall Survey there are well over 1000 waterfalls in Oregon! We've set out to witness the beauty of as many as we can. We'll share our finds with you, our guests, so you too can set out to Chase Waterfalls.
Our Oregon Trail of Waterfalls map leads you on an Oregon road trip to remember. We look forward to seeing you soon.
Oregon Bed and Breakfast Guild is ready to share Oregon with you: it's environment, culture, and heritage. Combine gracious hospitality with ambiance at an inspected and approved Oregon Bed and Breakfast Guild member Inn.
Hospitality Update: Our inns are following COVID-19 protocol guidance from the Oregon Health Authority. 
Although mask guidelines are lifted:
● Some businesses may choose to still require masks.
● Some people may choose to still wear a mask.
We have all struggled through COVID-19 and could use a little kindness. Please be respectful of local businesses and their workers and most importantly kind to yourself.