36 Hours in Newberg, Oregon –
What to See, Do, Eat and Where to Stay
What would you do if you only had 36 hours in and near Newberg, Oregon? See? Eat? Where would you stay? The innkeepers with the Oregon Bed and Breakfast Guild have offered suggestions to make your day-and-a-half Oregon adventure worth every second! Check out these insider tips below.
36 Hours in Newberg
Where to Eat Lunch in Newberg
Red Hills Market – This is a great stop for coffee and espresso drinks and our favorite pizza spot, they also have great sandwiches, salads, and cookies, say the innkeepers at The DreamGiver's Inn in Newberg. We also like The Horse Radish. It's a cool lunch spot in downtown Carlton with a great Northwestern menu. The people are friendly and the food is excellent. The Newbergundian Bistro offers a casual atmosphere with great service, and has great food. It offers everything from burgers and fish 'n chips to steak and pasta entrees and also has vegetarian options, say the innkeepers at Chehalem Ridge Bed and Breakfast in Newberg, who are also fans of the Forage Café. Set in a beautiful craftsman cottage, Forage offers wood-fired pizzas and Italian dishes that give you a bit more of an upscale experience at lunch time – perfect in between wine tastings.
Where to Eat Dinner in Newberg
Recipe Neighborhood Kitchen – The service is excellent and the menu varies with the seasons. It has a very cool Northwest theme that's prepared and presented in excellent fashion. We also love the Joel Palmer House in Dayton. Chef Chris works hard to source local, unique, even rare, foods. He artfully prepares each dish, for a great presentation, and they're served by his excellent service team, per the innkeepers at The DreamGiver's Inn. The restaurant has developed a following for its mushroom cuisine.
The Painted Lady is a special dining experience offering 8-course prix fixe meal in a beautiful refurbished Victorian home. Rosmarino Osteria Italiana is a fine dining restaurant with an exciting, entertainer of a chef. So dining here is another experience that we love and guests love. Plus you get awesome, Northern Italian family recipes, per the innkeepers at Chehalem Ridge Bed and Breakfast.
Things to Do in Newberg
If you only have 36 hours, make sure to go wine tasting! Newberg is in the Willamette Wine Valley and home to two-thirds of the state's wineries and vineyards. There are nearly 700 wineries in the area! There are 100-wineries alone within 20-minutes from Chehalem Ridge Bed and Breakfast. Some of the innkeepers favorite wienries in Newberg include: Natalie's Estate offering more Big Red Wines so it differs from a lot of the wineries mainly offering Pinot Noirs. Eminent Domaine is another small winery focusing on Pinot Noir and Chardonnay with wonderful views. And all the wine tasting rooms in downtown Newberg are a great way to taste the wine, explore the eateries, and shop local.
Get an appointment with Beckham Family Vineyards in Sherwood. You can taste their excellent wines and learn about aging Pinot Noir in jars of clay.
Schedule a grand tour of the Carabella Vineyard in Wilsonville. You can experience their excellent wines as you stroll down the hill through the vineyard to the tasting room. Learn from the winemaker himself, about the geology, geography, history and formation of our growing region here in the north Willamette Valley.
Visit the Aurora Colony Vineyards & Winery in Aurora. Here you'll experience the comfortable, cozy indoor seating or sit outside on the patio next to the beautiful pond and waterfall. To go with their excellent wines, they also have a great little restaurant featuring small plates that's open till 8 pm, most nights.
Cozy up at the 99W Drive-In movie theater, weather-permitting, on Fridays, Saturdays and Sundays. There are only three remaining drive-in movie theaters in Oregon. This one has been in operation since 1953.
The Chehalem Cultural Center offers a look at Oregon's history as well as the work of emerging local artists. Music and events happen all year long offering locals and tourists a great community locale to immerse in local culture.
There are many museums and other attractions such as Evergreen Air Museum in McMinnville, End of the Oregon Trail Museum in Oregon City (until it reopens, enjoy its digital content online), etc.
Best Waterfalls in Newberg or Near Newberg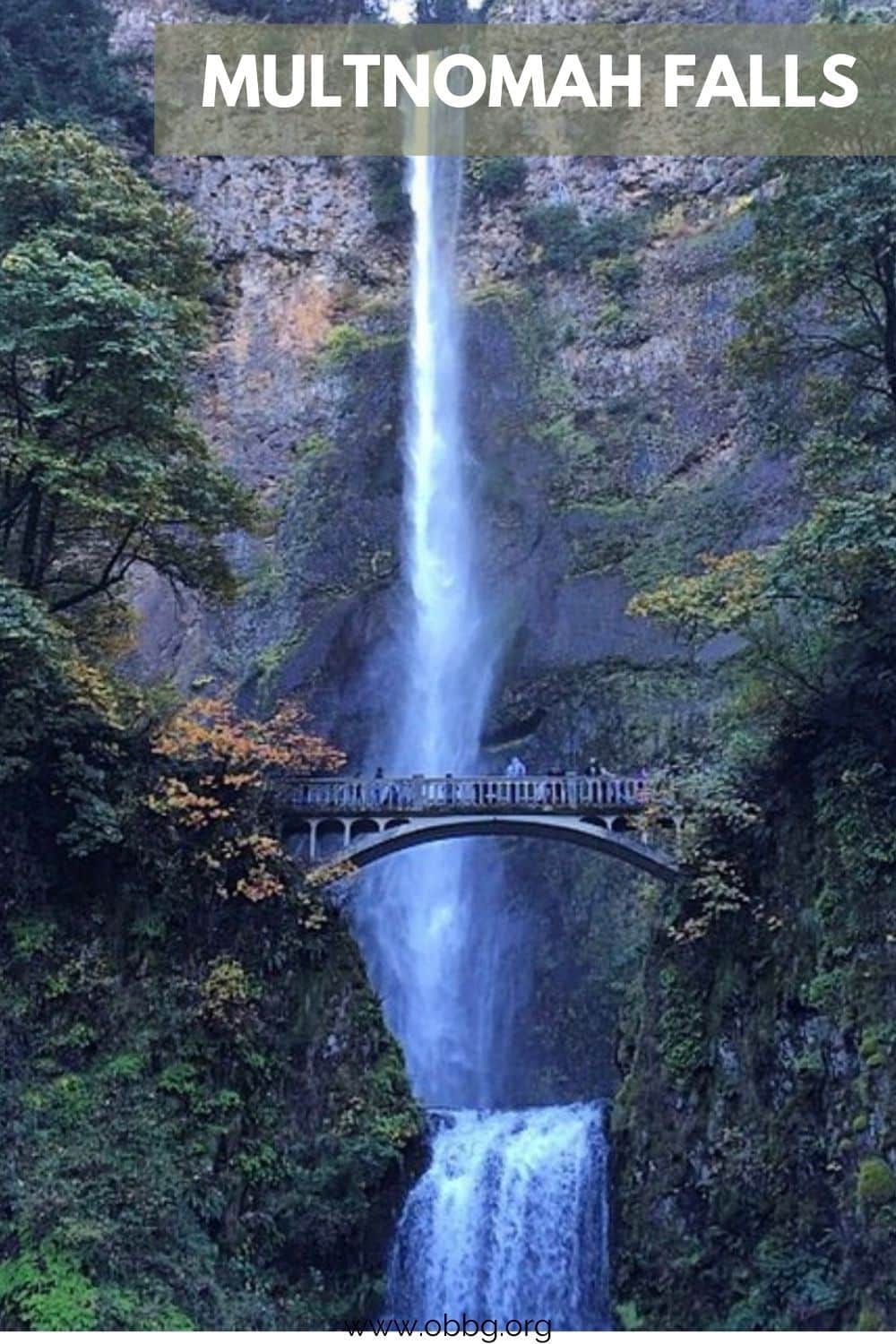 Multnomah Falls is one of several absolutely stunning waterfalls in the Columbia River Gorge and is one of the top rated tourist attractions, only behind our famous Crater Lake. They're a short drive up the Columbia River Gorge. Ask your innkeeper for must-see destinations off the beaten path!
Silver Falls State Park – 10 waterfalls in over 8 miles, several that you can walk behind and get some waterfall mist on your face.
Where to Stay in Newberg

The DreamGiver's Inn: Kevin and Mary are the owners and operators and live onsite. They make every effort to personally see to the comfort of all guests. The house is big with a distinct, classic, wine country, farm theme. There are many places to hang out and relax, a cozy library, fireside room, several outdoor decks with valley and mountain views. The inn produces much of its own food. The baked goods are made from scratch. Most breakfasts are served farm to table. Kevin and Mary also provide suggestions and arrangements to some of the best wineries and restaurants in Newberg. Kevin has lived in the area his whole life. He's seen the wine industry develop over the last five decades. For those who are interested, he has many stories and history to share. Come relax and have a glass of wine on the front deck, which overlooks the vineyard and offers a grand view of the Willamette Valley.
Chehalem Ridge Bed and Breakfast: Our outstanding view of Newberg, 1000 feet up in the sky, is not to be missed! We have private decks from four of our five rooms, in which to enjoy the panoramic view. We also offer a daily three-course gourmet breakfast, different every day, created by Chef Kristin, who owns the B&B. 'We make it our business to know everything about wine country (and even the surrounding area like coastal day trips, Portland excursions, and Gorge and Mt Hood adventuring) so we can give the most up to date, relative info to our wonderfully curious guests. We pride ourselves on our concierge-style, friendly service.'
Oregon Bed and Breakfast Guild is ready to share Oregon with you: it's environment, culture, and heritage. Combine gracious hospitality with ambiance at an inspected and approved Oregon Bed and Breakfast Guild member Inn.
Hospitality Update: Our inns are following COVID-19 protocol guidance from the Oregon Health Authority. 
Although mask guidelines are lifted:
● Some businesses may choose to still require masks.
● Some people may choose to still wear a mask.
We have all struggled through COVID-19 and could use a little kindness. Please be respectful of local businesses and their workers and most importantly kind to yourself.