36 Hours in Joseph, Oregon –
What to See, Do, Eat and Where to Stay
What would you do if you only had 36 hours in and near Joseph, Oregon? See? Eat? Where would you stay? The innkeepers with the Oregon Bed and Breakfast Guild have offered suggestions to make your day-and-a-half Oregon adventure worth every second! Check out these insider tips below.
36 Hours in Joseph
Where to Eat Lunch in Joseph

The Dog Spot is a unique boutique-cafe combo. The chef is excellent and has created an eclectic fusion menu. The shop features a curated line of clothing, accessories, home goods, and pet essentials with a focus on vendors from the Pacific and Inland Northwest. Indoor and outdoor seating is available; pets are welcome for outdoor seating during summer months, per the innkeepers at the Bronze Antler Bed and Breakfast in Joseph.
Where to Eat Dinner in Joseph
Terminal Gravity in Enterprise, just 10-minutes from Joseph, is a local brewpub with tasty American eats in a rustic setting with outdoor picnic tables. The Gold Room, 3 to 4-blocks from the Bronze Antler Bed and Breakfast in Joseph, has excellent wood-fired pizza as well as signature cocktails. The Embers Brew House has a nice garden to sit in and occasional live music. It's renowned for having the largest selection of micro-brews in Eastern Oregon.
Things to Do in Joseph
If you only have 36 hours, you'll want to take a stroll down Main Street beginning on the north end. Heading south you can visit unique shops, galleries, and eateries along the way. Continue south through town to the very end of Main Street and you will arrive at the Iwetemlaykin State Park Heritage Site. As you gain a little elevation you'll possibly see on a clear day The Seven Devils mountain range in Idaho. From there continue south to the shores of Wallowa Lake and Chief Joseph's monument.
Wallowa Lake is a ribbon lake 1-mile south of Joseph. It's located between the south end of a scenic glacial lake and the towering peaks of the Wallowa Mountains. There is a large day-use area along the lake that features a beach, fishing spots, and picnic tables. The park continues a mile upriver at Little Alps day-use area, which also offers picnicking along the river and access to the Wallowa Lake Trailhead, the gateway to the Eagle Cap Wilderness Area.
Zumwalt Prairie has the largest remaining areas of Pacific Northwest bunchgrass prairie in North America. The narrow trails lead to great sightings of hawks, eagles and other wildlife. How many eagles will you see in 36 hours?
Best Waterfalls in Joseph or Near Joseph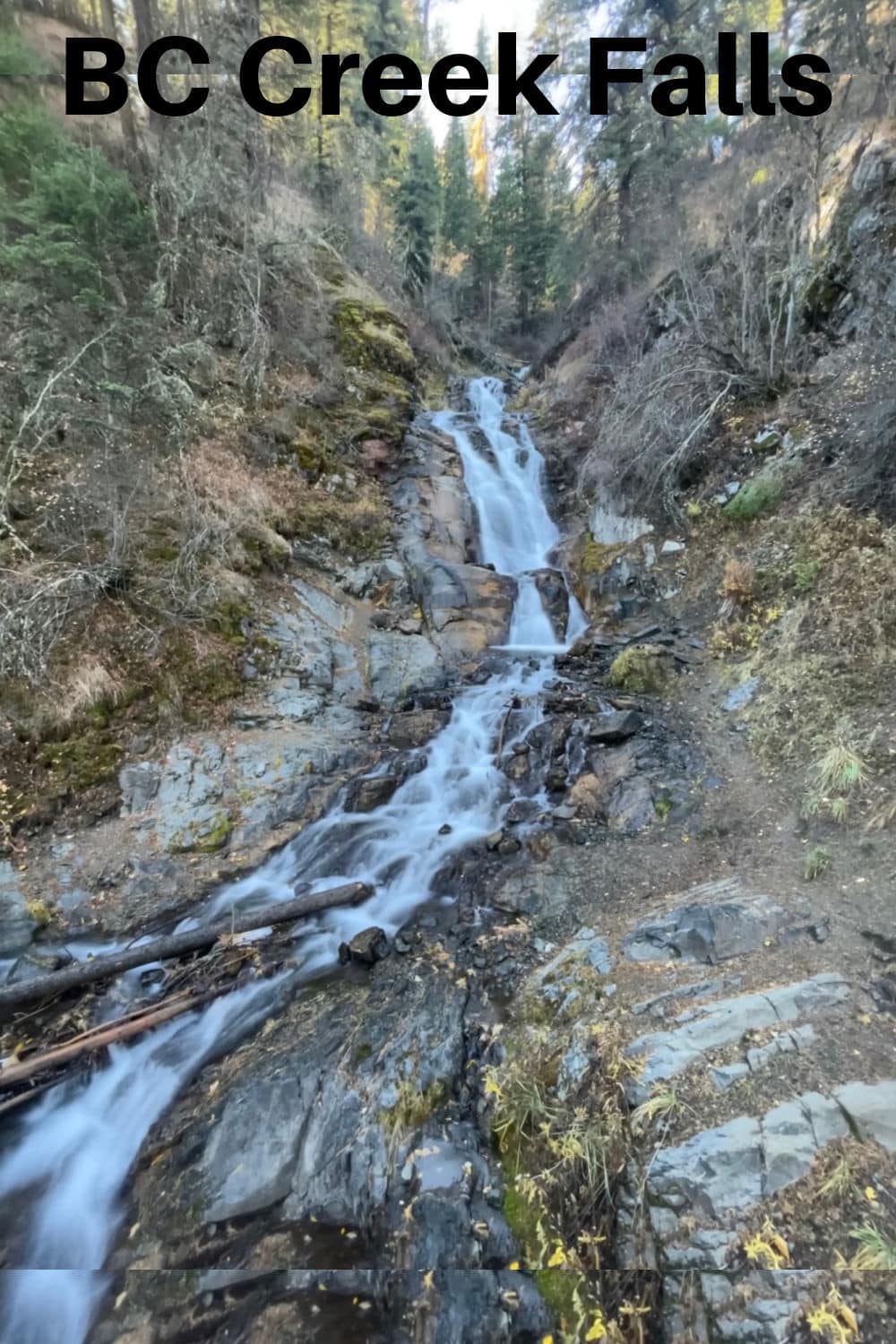 BC Creek Falls lies within the Chief Joseph Mountain Trail, approximately an 8-mile out-and-back trail near Joseph. In less than 3-miles on the trail you'll find two rivers and Wallowa Lake views, in addition to the falls. Click here to print a map to the trail. Also, Wallowa Falls, seems more like a long rapid than a fall but its location, nested in a deep gorge is beautiful. While in the area, check out the new Wallowa Falls Campground and enjoy a picnic with a view!
Where to Stay in Joseph
Relax on the front porch any time of the day or enjoy a round of bocce ball on the regulation size court at Bronze Antler Bed and Breakfast in Joseph. The view from the breakfast room is spectacular. The laid back, inviting atmosphere, will make you want to stay forever; what 36 hours?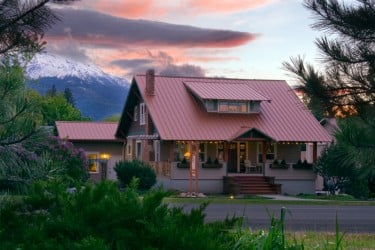 Oregon Bed and Breakfast Guild is ready to share Oregon with you: it's environment, culture, and heritage. Combine gracious hospitality with ambiance at an inspected and approved Oregon Bed and Breakfast Guild member Inn.
Hospitality Update: Our inns are following COVID-19 protocol guidance from the Oregon Health Authority. 
Although mask guidelines are lifted:
● Some businesses may choose to still require masks.
● Some people may choose to still wear a mask.
We have all struggled through COVID-19 and could use a little kindness. Please be respectful of local businesses and their workers and most importantly kind to yourself.