Say farewell to summer in extraordinary Eastern Oregon. Plan your end of summer escape that includes a stay at the Wilson Ranches Retreat, authentic Eastern Oregon Ranch.
Pioneer hospitality and an authentic ranch vacation await you at Wilson Ranches Retreat Bed & Breakfast providing exceptional lodging in central Oregon. Immerse yourself in a peaceful ranch environment rich in history and love on a 9,000 acre working cattle and hay ranch in the beautiful Butte Creek Valley, three miles west of the small town of Fossil, Oregon.
Travel the Journey Through Time Scenic Byway to Wilson Ranches Retreat and the abundant activities that await
Ranch Activities
Saddle up for a ride into the high desert hills, join in a cattle drive, hike, walk, or just plain mosey along while soaking breathtaking views and big-sky horizons in all directions. Enjoy a couple of hours in the saddle for spectacular views of the Columbia River Plateau, John Day Basin, and the Cascade Mountain Range.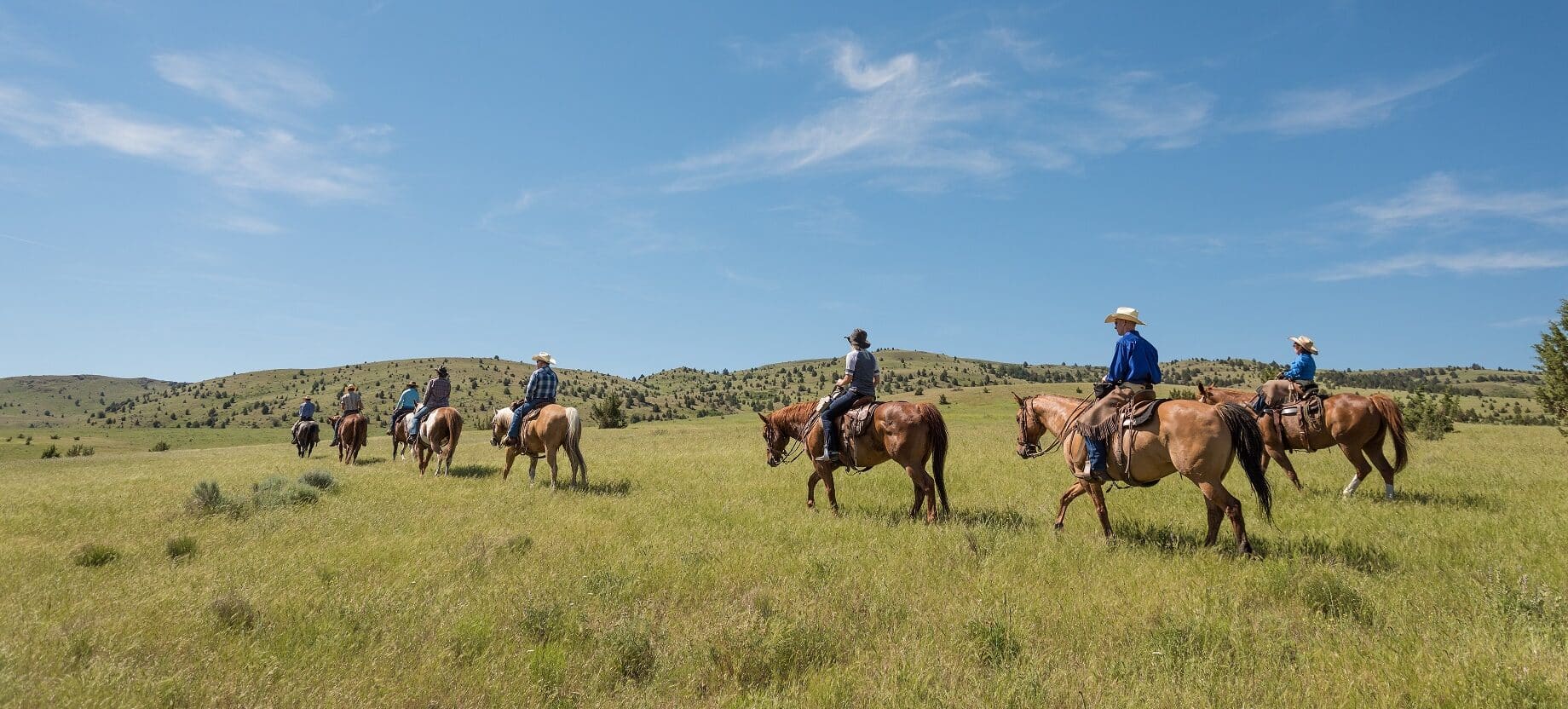 Hike on one of the many game and cattle trails through the high desert hills surrounding Wilson Ranches Retreat. Explore miles of unique geology, flora, fauna and awe-inspiring viewpoints.
Flora and Fauna: The juniper and sage-covered high desert hills are magnificent for riding, birding, hiking, and photography. Wildflowers of lupine, mariposa lilies, Indian paintbrush and many more begin painting the range in late spring. Wilson Ranches is teeming with wildlife: Mule deer, pronghorn, elk, coyotes, badgers, squirrels, beaver, and birds of prey. Soak up nature and be replenished.
Birding: Wilson Ranches Retreat is nestled in the Butte Creek Valley and is home to Upland game birds (Chukar, Quail, and Hungarian Partridge) and birds of prey (Red-tailed Hawks, Golden Eagles, Bald Eagles, and Great Horned Owls).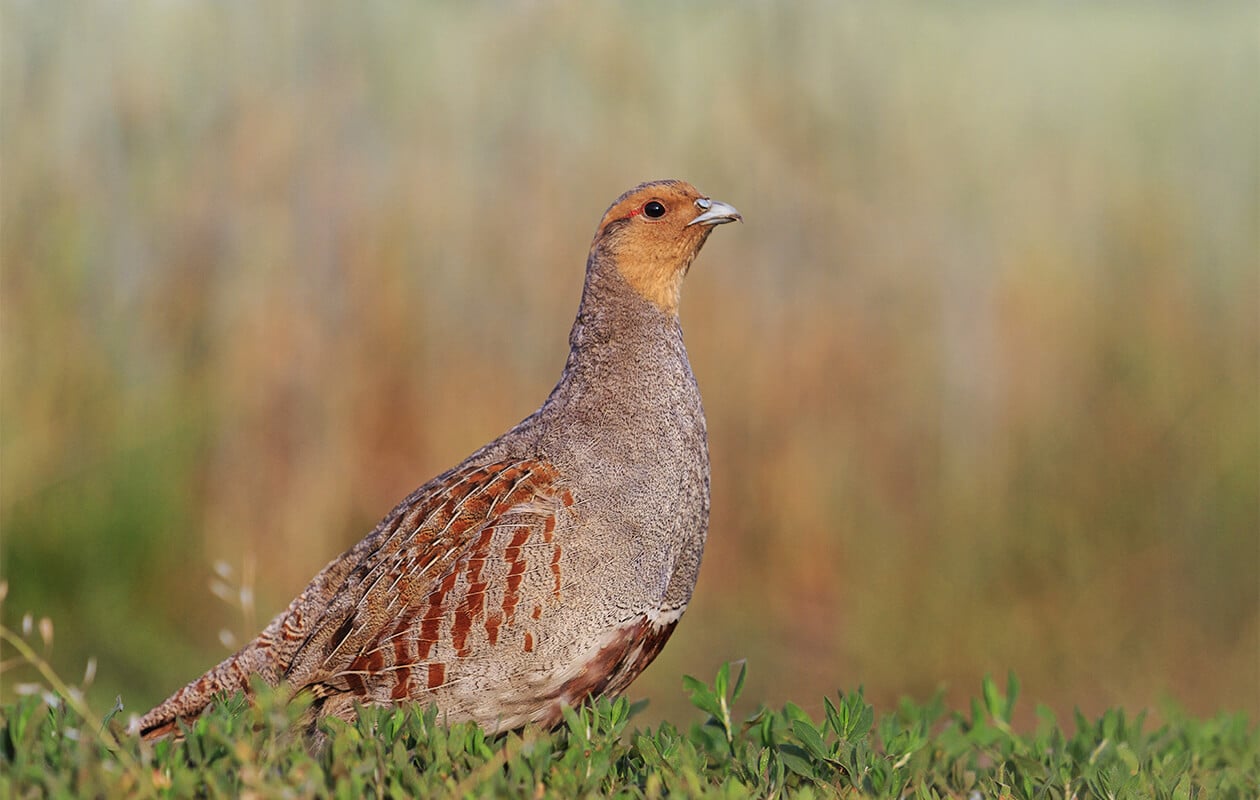 Hunting: Upland game birds (Chukar, Quail, and Hungarian Partridge) hunting is available exclusively to Wilson Ranches Retreat guests from October through January.
Outdoor Activities
Explore the Natural wonders of the John Day River Territory
The John Day Fossil Beds National Monument is a treasure of Earth's history that covers the past 55 million years of time since the Dinosaurs died out and mammals took over the world.
Visit the Painted Hills: distinguished by varied stripes of red, tan, orange, and black, this area preserves a sequence of past climate change.
The John Day River is noted as a United States Wild and Scenic River and an Oregon Scenic Waterway and runs through the most geologically interesting country around.
For more than 50 years, people have been collecting remarkably preserved and beautiful fossils from an area behind Wheeler High School in Fossil, Oregon.
Museums and Cultural Activities
With plenty of cultural activities and museums in Oregon, there are many great ways to celebrate the heritage of the John Day River Territory! Visit museums with exhibits that tell the story of ancient fossil beds and display Native American artifacts dating back thousands of years.
Oregon Bed and Breakfast Guild is ready to share Oregon with you: it's environment, culture, and heritage. Combine gracious hospitality with ambiance at an inspected and approved Oregon Bed and Breakfast Guild member Inn.
Hospitality Update: Our inns are following COVID-19 protocol guidance from the Oregon Health Authority. Oregon's statewide mask requirement for indoor public places was lifted on March 12.
After mask guidelines are lifted:
● Some businesses may choose to still require masks.
● Some people may choose to still wear a mask.
We have all struggled through COVID-19 and could use a little kindness. Please be respectful of local businesses and their workers and most importantly kind to yourself.