Shop Small Online for lodging in Southern Oregon
Your generous Gift of Lodging will pair the recipient with an opportunity to explore Oregon's Southern Oregon wine country and enjoy a stay at a unique Bed and Breakfast
Crater Lake National Park's closest full service town is showcased by the nationally registered Prospect Historic Hotel-Motel and Dinner House. The Historic Hotel is a 10 room Bed and Breakfast Inn with private baths and beautiful quilts on every bed. Hearty, full, breakfasts.
C.H. Bailey House is nestled in Southern Oregon's Umpqua Valley wine country. It's Brenner Suite is a private luxurious "green" bungalow with a kitchen, queen-sized bed with luxurious linens, bathroom with walk-in shower, living room with gas fireplace, walk-in closet. Complimentary local wine and beer, and breakfast is included in the ADA accessible suite. 
Historic,luxurious "green" full service bed & breakfast set in rural Umpqua Valley, close to Crater Lake, Umpqua River, Wildlife Safari, 32 award-winning wineries and 6 breweries.
Both Prospect and C.H. Bailey House accept Oregon Bed and Breakfast Guild gift certificates. Can't decide which inn the recipient might find the most relaxing? Give the gift of rest and relaxation by purchasing Gift Certificates from the Oregon Bed and Breakfast Guild and they can choose.
Order Oregon B&B Gift Certificates Now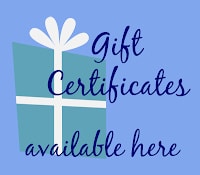 E-mail info@obbg.org or call OBBG at 503-893-4210. Please leave a message as this line is monitored by our busy innkeepers. We'll get back to you for the details: who will be the recipient of your thoughtful gift, acquire your payment method and shipping information. We'll send them by mail, to either you or the recipient, with delivery confirmation. The recipient will have a great time getting away to a high-quality destination of their choice.
OBBG Lodging Gift Certificates are available in $25 increments and can be redeemed at every Oregon Bed & Breakfast Guild member across the state. With 25 members to choose from that's a lot of choices and with an 18 months expiration recipients have plenty of time to redeem them at the Inn of their choosing.
The Oregon Bed and Breakfast Guild offers a wide variety of inns, from a small guest cottage or two-room bed and breakfast to a larger country inn or small historic hotel.
Oregon Bed and Breakfast Guild is ready to share Oregon with you: it's environment, culture, and heritage. Combine gracious hospitality with ambiance at an inspected and approved Oregon Bed and Breakfast Guild member Inn.
Hospitality Update: Our inns are following COVID-19 protocol guidance from the Oregon Health Authority. 
Although mask guidelines are lifted:
● Some businesses may choose to still require masks.
● Some people may choose to still wear a mask.
We have all struggled through COVID-19 and could use a little kindness. Please be respectful of local businesses and their workers and most importantly kind to yourself.