Chocolate Crinkle Cookies have a rich and fudgy center with a crisp powdered sugar outer layer. Enjoy this recipe submitted by the Old Parkdale Inn
Thanks MaMere's Guest House for featuring this cookie during your 12 Days of Christmas Cookies extravaganza. Yours are much prettier than mine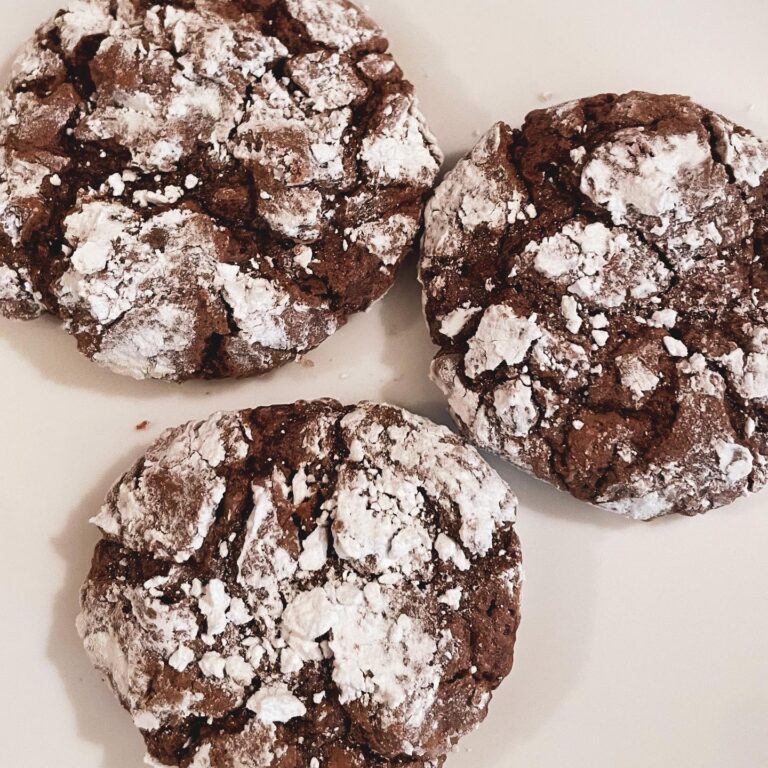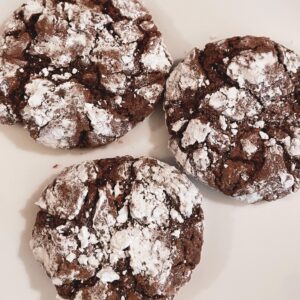 Ingredients
2

 

cups

 

white sugar

1

 

cup

 

unsweetened cocoa powder

½

 

cup

 

vegetable oil

4

 

large

 

eggs

2

 

teaspoons

 

vanilla extract

2

 

cups

 

all-purpose flour

2

 

teaspoons

 

baking powder

½

 

teaspoon

 

salt

½

 

cup

 

confectioners' sugar
Directions
Mix sugar, cocoa, and oil together in a medium bowl. Beat in eggs, one at a time, until combined. Stir in vanilla.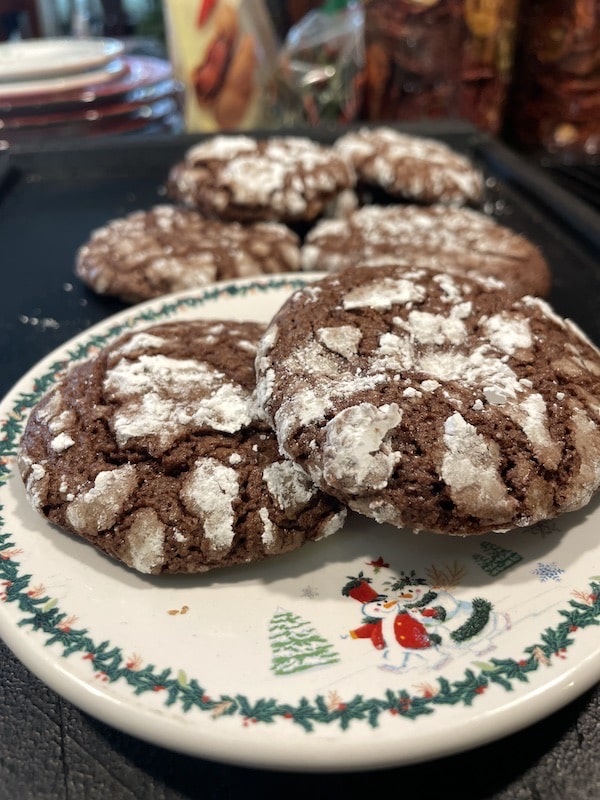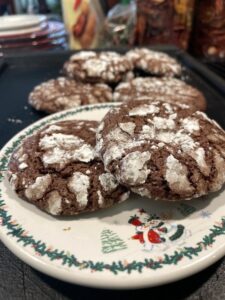 Combine flour, baking powder, and salt in another bowl. Gradually stir dry ingredients into the wet ingredients until thoroughly mixed. Cover dough and refrigerator for at least 4 hours.
Preheat the oven to 350 degrees F (175 degrees C). Line two baking sheets with parchment paper.
Roll or scoop chilled dough into 1-inch balls. Coat each ball in confectioners' sugar and place 1 inch apart on the prepared cookie sheets.
Bake in the preheated oven for 10 to 12 minutes. Let stand on the cookie sheet for a few minutes before transferring to wire racks to cool.
Repeat Steps 4 and 5 to make remaining batches.
Oregon Bed and Breakfast Guild is ready to share Oregon with you: it's environment, culture, and heritage. Combine gracious hospitality with ambiance at an inspected and approved Oregon Bed and Breakfast Guild member Inn.
Hospitality Update: Our inns are following COVID-19 protocol guidance from the Oregon Health Authority. 
Although mask guidelines are lifted:
● Some businesses may choose to still require masks.
● Some people may choose to still wear a mask.
We have all struggled through COVID-19 and could use a little kindness. Please be respectful of local businesses and their workers and most importantly kind to yourself.