Gingered Pear and Raspberry Pandowdy
A Gingered Pear and Raspberry Pandowdy made with famous Hood River Valley Pears. The Old Parkdale Inn Bed and Breakfast is located in the Hood River Valley, the largest pear growing region in the nation. Many of our growers have cold storage units where we can pick up fresh pears almost all year round. This Gingered Pear and Raspberry Pandowdy has become a guest favorite.
Fruit Filling:
1/2 cup sugar
2 Tbs cornstarch
Pinch of fine sea salt
4 large pears, peeled, cored, and sliced
1 Tbs lemon juic
1 dry pint raspberries, fresh or frozen
1 Tbs cold butter, cut into small pieces
Preheat oven to 400°. Butter 4 small ramekins.
Fruit Filling: Rub the sugar, cornstarch and salt together in a large bowl, add pears and lemon juice and toss until evenly coated. Gently fold in raspberries and divide into ramekins. Dot with butter.
Biscuit:
1 3/4 cup flour
3 TBS plus 1 TBS sugar
3/4 tsp baking powder
1/2 tsp fine salt
10 TBS cold butter
1/3 cup chopped candied ginger
2/3 cup plus 1 TBS cold buttermilk
Biscuit: Whisk together flour, 3 TBS sugar, baking powder and salt. Cut in butter until the size of peas. Stir in the Candied ginger, pour in the 2/3 cup buttermilk and stir until the dry ingredients are moistened. The dough will be crumbly, with large pieces of butter still visible. Turn the dough onto a lightly floured board and gently press the dough together. Divide into four pieces and place atop the fruit. Brush the dough with the remaining buttermilk and sprinkle with remaining sugar.
Bake in the lower third of the oven for 30 minutes, then turn the oven down to 350° and bake for an additional 20 minutes or until the pastry is golden and the juices are bubbly and thick. Allow to cool a bit before serving.
Order Oregon B&B Gift Certificates Now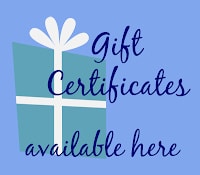 E-mail info@obbg.org or call OBBG at 503-893-4210. Please leave a message as this line is monitored by our busy innkeepers. We'll get back to you for the details: who will be the recipient of your thoughtful gift, acquire your payment method and shipping information. We'll send them by mail, to either you or the recipient, with delivery confirmation. The recipient will have a great time getting away to a high-quality destination of their choice.
OBBG Lodging Gift Certificates are available in $25 increments and can be redeemed at every Oregon Bed & Breakfast Guild member across the state. With 25 members to choose from that's a lot of choices and with an 18 months expiration recipients have plenty of time to redeem them at the Inn of their choosing.
The Oregon Bed and Breakfast Guild offers a wide variety of inns, from a small guest cottage or two-room bed and breakfast to a larger country inn or small historic hotel.
Oregon Bed and Breakfast Guild is ready to share Oregon with you: it's environment, culture, and heritage. Combine gracious hospitality with ambiance at an inspected and approved Oregon Bed and Breakfast Guild member Inn.
Hospitality Update: Our inns are following COVID-19 protocol guidance from the Oregon Health Authority. 
Although mask guidelines are lifted:
● Some businesses may choose to still require masks.
● Some people may choose to still wear a mask.
We have all struggled through COVID-19 and could use a little kindness. Please be respectful of local businesses and their workers and most importantly kind to yourself.