Gourmet Pears with their Melting Chocolate Heart
This easy dessert is ready in less than 30 minutes. Include these in your holiday buffet and wow your guests.
One pear creates two servings
Rinse the pears and dry with a kitchen towel. Cut them in half lengthwise and scoop out the seeds. A melon baller works great here.
Roll out a sheet of puff pastry. Depending on the size of your pears you should be able to get 4-5 halves per sheet. I use ready-rolled puff pastry. It is pretty handy and saves time
Fill the pears with something chocolate and place them onto the pastry sheets. Make sure there is enough space in between them. Cut out the pears using a knife, leaving about a half inch of pastry around the fruit. Save the extra for the 'leaves'.
Suggested: Lindor Chocolate Truffle
Chocolate Christmas Ball
Piece of Chocolate Covered Fruit from the Fruit Company
Nutella

Arrange the pears on the baking sheet lined with parchment paper or a silicone mat.
Attach "leaves" cut out from the leftover puff pastry.
Slice the pears lengthwise and brush on a bit of lemon juice. Sprinkle with icing sugar
Brush the exposed pastry with beaten egg yolk and bake for 10-15 minutes, until pastry is a golden brown.
Order Oregon B&B Gift Certificates Now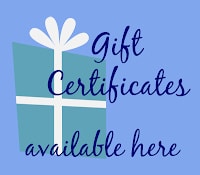 E-mail info@obbg.org or call OBBG at 503-893-4210. Please leave a message as this line is monitored by our busy innkeepers. We'll get back to you for the details: who will be the recipient of your thoughtful gift, acquire your payment method and shipping information. We'll send them by mail, to either you or the recipient, with delivery confirmation. The recipient will have a great time getting away to a high-quality destination of their choice.
OBBG Lodging Gift Certificates are available in $25 increments and can be redeemed at every Oregon Bed & Breakfast Guild member across the state. With 25 members to choose from that's a lot of choices and with an 18 months expiration recipients have plenty of time to redeem them at the Inn of their choosing.
The Oregon Bed and Breakfast Guild offers a wide variety of inns, from a small guest cottage or two-room bed and breakfast to a larger country inn or small historic hotel.
Oregon Bed and Breakfast Guild is ready to share Oregon with you: it's environment, culture, and heritage. Combine gracious hospitality with ambiance at an inspected and approved Oregon Bed and Breakfast Guild member Inn.
Hospitality Update: Our inns are following COVID-19 protocol guidance from the Oregon Health Authority. 
Although mask guidelines are lifted:
● Some businesses may choose to still require masks.
● Some people may choose to still wear a mask.
We have all struggled through COVID-19 and could use a little kindness. Please be respectful of local businesses and their workers and most importantly kind to yourself.