For me the return of the Tundra Swans to Mirror Lake in the Columbia River Gorge, marks the beginning of Winter.
Mirror Lake is at the foot of Crown Point, visible from Interstate 84 just west of the Rooster Rock exit. The Lake can host upwards of 100 Tundra swans, although as of yesterday only a few had arrived from their Arctic tundra nesting grounds. The Scenic Colombia River Gorge is just one of Oregon's 7 Wonders and Oregon B&Bs in the Region welcome you.
Tundra Swans dine on plant material, slugs, snails, insects and crayfish, and typically weigh from 10 to 18 pounds, averaging about 53 inches in length. They mate for life and travel in family groups in roundtrip migrations of up to 3,725 miles.
Tundra Swans winter here and share space with Hooded Merganser, Mallards, Green-winged Teal, Northern Pintail, Bufflehead, Song Sparrow, Ruby-crowned Kinglet, Steller's Jay, Black-capped Chickadee.
Look closely at the photo for Mallards, a Great Blue Heron and a Hooded Merganser.
Oregon is a bird watchers paradise and many of our Member Inns recognize and are located near land ideal for birding. Some, like the Old Parkdale Inn Bed and Breakfast, have Backyard Wildlife Habitats recognized by the National Wildlife Federations.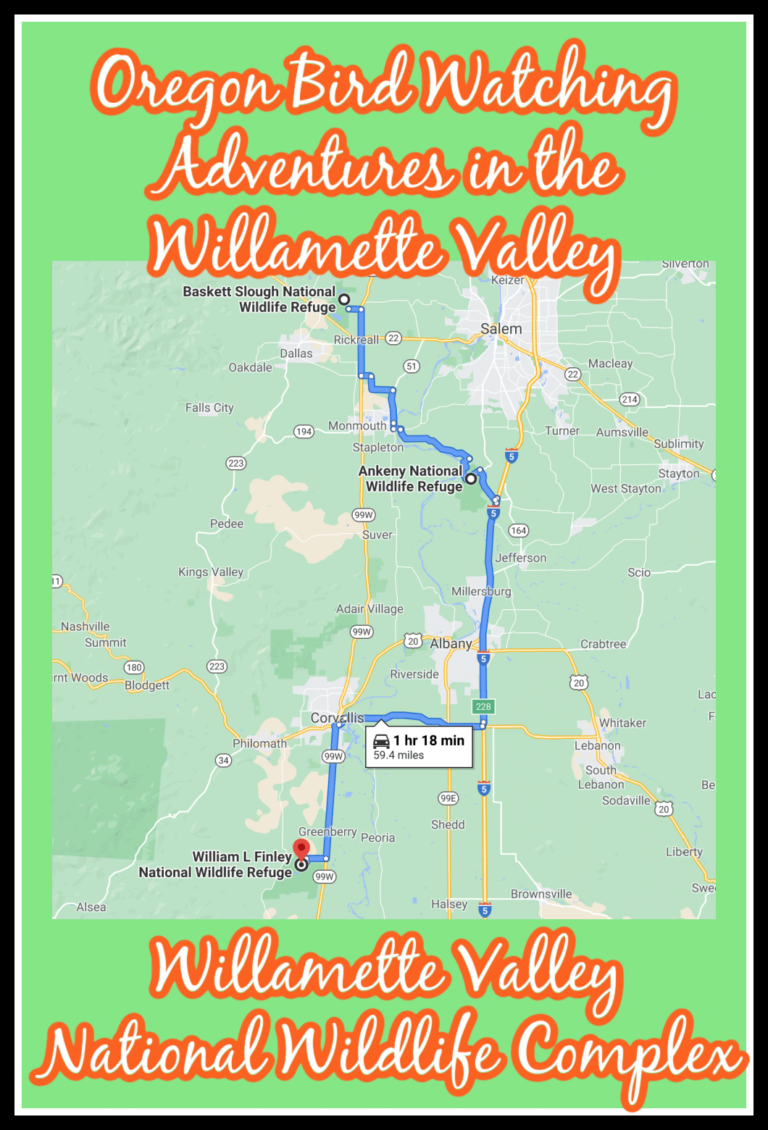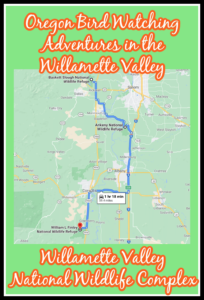 There are extensive reserves across the state.These habitats serve as excellent nesting and brood rearing areas for waterfowl and colonial nesting birds including American white pelican and several heron species.
While winter birding in Southern Oregon witness the noisy, large flocks of snow geese as they settle to rest in the tule marshes of the Klamath Basin.  Welcome to the Klamath Basin Birding Trail.
From November through February over 500 Bald Eagles arrive to the Klamath Basin, the largest concentration in lower 48 states, and winter near Bear Valley Roost.
Bald eagle and osprey nest in many parts of the state and can sometimes be seen dining on the local wild life.
Oregon Bed and Breakfast Guild is ready to share Oregon with you: it's environment, culture, and heritage. Combine gracious hospitality with ambiance at an inspected and approved Oregon Bed and Breakfast Guild member Inn.
Hospitality Update: Our inns are following COVID-19 protocol guidance from the Oregon Health Authority. 
Although mask guidelines are lifted:
● Some businesses may choose to still require masks.
● Some people may choose to still wear a mask.
We have all struggled through COVID-19 and could use a little kindness. Please be respectful of local businesses and their workers and most importantly kind to yourself.