While winter birding in Southern Oregon witness the noisy, large flocks of snow geese as they settle to rest in the tule marshes of the Klamath Basin.  Welcome to the Klamath Basin Birding Trail.
Bald Eagles in the Klamath Basin
And it's not too late to visit and see the largest concentration of bald eagles in the continental U.S., according to the Klamath Basin Audubon Society. The birds tend to hang around between late November and early March, with the largest numbers, over 500 birds, showing up in January and February.The Basin also hosts Oregon's highest concentration of the elusive Yellow Rail.
We invite birders and photographers of all levels and other nature enthusiasts to join us. This will be our 43rd annual Festival and we hope to have 500 visitors/locals attending.
Located just 28 miles from Crater Lake National Park, The Prospect Historic Hotel-Motel and Dinner House can be the perfect home base when winter birding in southern Oregon on the Crater Lake Loop of the Oregon Cascades Birding Trail.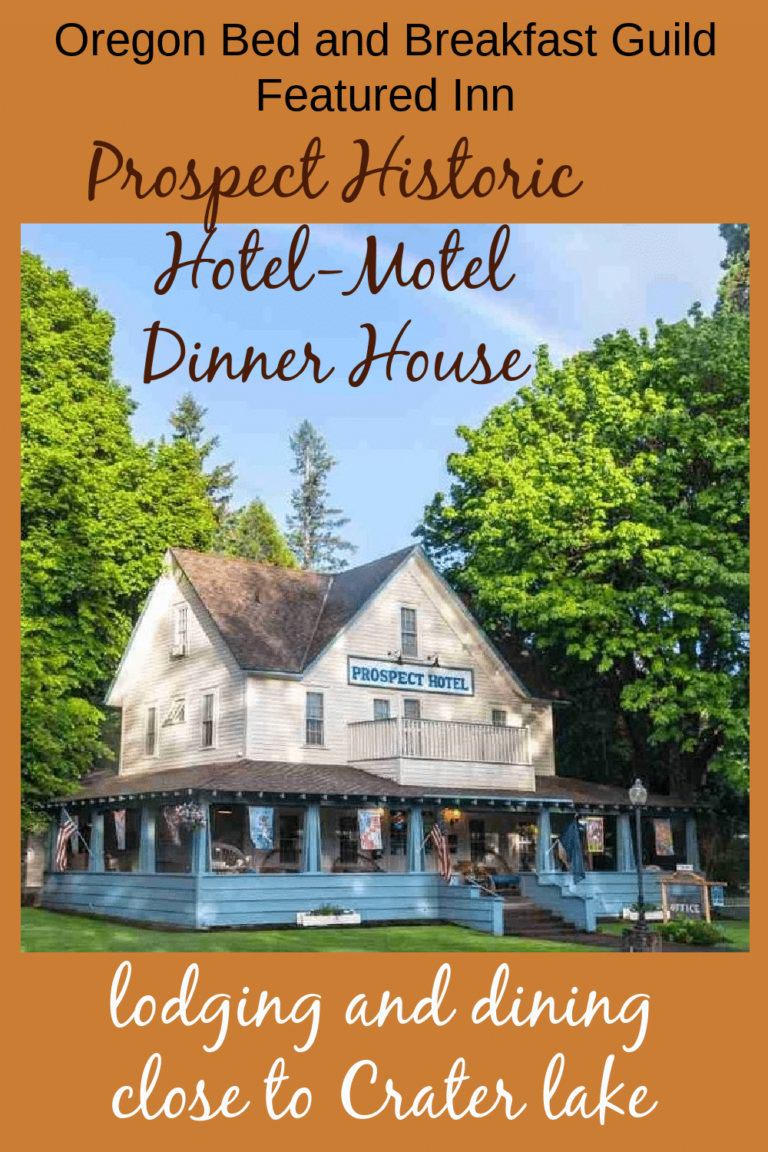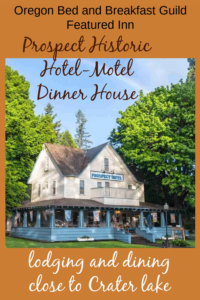 The skeleton of the mighty Mt. Mazama exists today as Crater Lake National Park. The lake itself is a true American treasure that invites Bald Eagle, Osprey, and Double-crested Cormorant and holds the seventh deepest lake in the world.
Spend a few days at the Prospect Hotel, visit Crater Lake and the birding sites along the Crater Lake Loop, then head south to the Mt. McLoughlin Loop of the Oregon Cascades Birding Trail.  This loop will take you along the north-western flanks of the Upper Klamath Basin and possibly the most ecologically diverse section on the entire route.
When your journey ends, your bags are unpacked, and you're scrolling through your vacation photos you will reminisce on memories of great accommodations, food, conversation and birding in Oregon.
Oregon Bed and Breakfast Guild is ready to share Oregon with you: it's environment, culture, and heritage. Combine gracious hospitality with ambiance at an inspected and approved Oregon Bed and Breakfast Guild member Inn.
Hospitality Update: Our inns are following COVID-19 protocol guidance from the Oregon Health Authority. 
Although mask guidelines are lifted:
● Some businesses may choose to still require masks.
● Some people may choose to still wear a mask.
We have all struggled through COVID-19 and could use a little kindness. Please be respectful of local businesses and their workers and most importantly kind to yourself.