Submitted by guest blogger Michelle Duarte
Innkeeper WildSpring Guest Habitat
Port Orford, Oregon
The Oregon South Coast is the place for travelers who want to get away from the same old thing – traffic, strip malls, franchise hotels and restaurants. Travelers who'd like to bring home tales of something off-beat, who enjoy exploring the special but quirky.
Oregon's spectacular south coast is a world all its own, very different from its northern counterpart. It is remote, underdeveloped, without the crowds. A series of authentic small towns scattered along what could reasonably be considered the U.S.'s last accessible, affordable coastline. This is where the ocean and the forests meet the crashing seas. Where rivers pour into the Pacific and people enjoy long, empty beaches perfect for agates and driftwood.
Port Orford – In the middle of the South Oregon Coast
Port Orford is in the middle of it, perfectly situated as base camp to explore the best of the south coast…from redwoods to the south, the sand dunes up near Florence, and everything in between.
Hiking. Art. Antiques. Biking. Golf. Birding. Fishing. History. Museums. Shopping. Boating. Surfing. Horseback riding. Wine. Wind surfing. Parks, reserves, floral estates and estuaries. All framed with spectacular ocean vistas on one side and the forests and mountains on the other.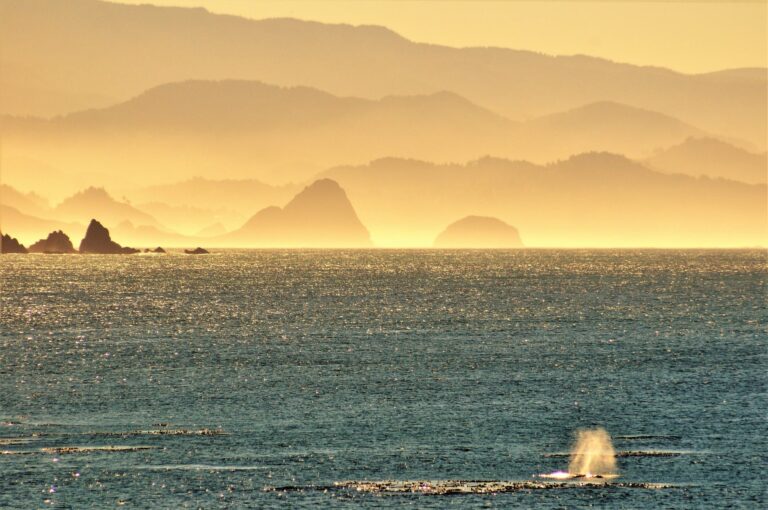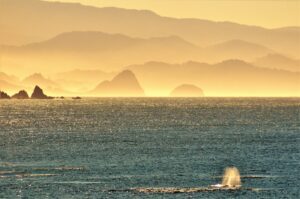 And it bears repeating…all without the crowds
Visitors will find some unexpected options in Port Orford, 60 miles from the California border and an authentic port town of only 1,200 people.
The Port of Port Orford is probably the heart of the town, home to its commercial fishing fleet that – unusually – does not rest in the water. The Port is one of only two "dolly docks" in the U.S. and six in the world, where boats are lifted in and out of the water by huge cranes and sit on custom-made trailers when not in use.
The area is also known for its active art community, with eight galleries owned and operated by working artists, and some beautifully restored and maintained historic sites, such as Hughes House – an authentic Victorian Mansion – and the old Coast Guard Lifeboat station where brave and hardy men had to jerry-can gas down a thousand steps to Nellie's Cove where they would start their sea rescue missions during Port Orford's famous winter storms.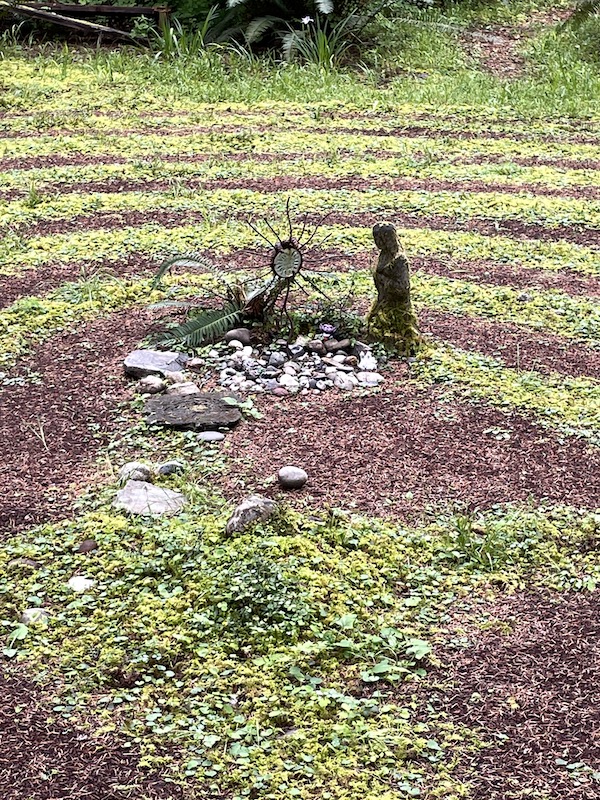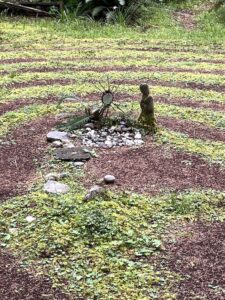 If visitors like to indulge themselves with luxurious accommodations in a naturally beautiful environment, there's WildSpring Guest Habitat. On five acres in a quiet, residential forest overlooking the ocean, it offers only five cabin suites built like small homes, filled with art and antiques, a Guest Hall, lounging areas, sculpture garden, walking labyrinth and open-air slate spa where guests can whale-watch by day and enjoy the Milky Way at night.
Peaceful seclusion, attention to detail
Known for its peaceful seclusion, attention to detail and eco-friendly operations, WildSpring Guest Habitat is an Oregon Bed & Breakfast Guild member, a Select Registry Inn and has enjoyed some national attention of note, including USA Today and the NY Times.
The most recent addition to the local scene sits on the northern end of Battle Rock Park and offers arguably the most beautiful views of the Pacific ocean in the U.S.: across sea stacks, a beach with sand the color of a mocha late, down to Humbug Mountain, the tallest mountain in Oregon to rise directly from the ocean.
Port Orford, beautiful and surprising, is a great place to visit if people want to experience the best of Oregon's beautiful coast without having to fight their way through crowded streets to reach it.
For more information about Port Orford and WildSpring Guest Habitat please contact:
Michelle Duarte, owner, WildSpring Guest Habitat and webmaster for Enjoy Port Orford.com, michelle@wildspring.com, 541.332.0977.
Oregon Bed and Breakfast Guild is ready to share Oregon with you: it's environment, culture, and heritage. Combine gracious hospitality with ambiance at an inspected and approved Oregon Bed and Breakfast Guild member Inn.
Hospitality Update: Our inns are following COVID-19 protocol guidance from the Oregon Health Authority. 
Although mask guidelines are lifted:
● Some businesses may choose to still require masks.
● Some people may choose to still wear a mask.
We have all struggled through COVID-19 and could use a little kindness. Please be respectful of local businesses and their workers and most importantly kind to yourself.