Willamette Falls is the largest waterfall by volume in the Northwest, dropping 42 feet over a horseshoe-shaped ledge with a crest length of approximately 1,500 feet.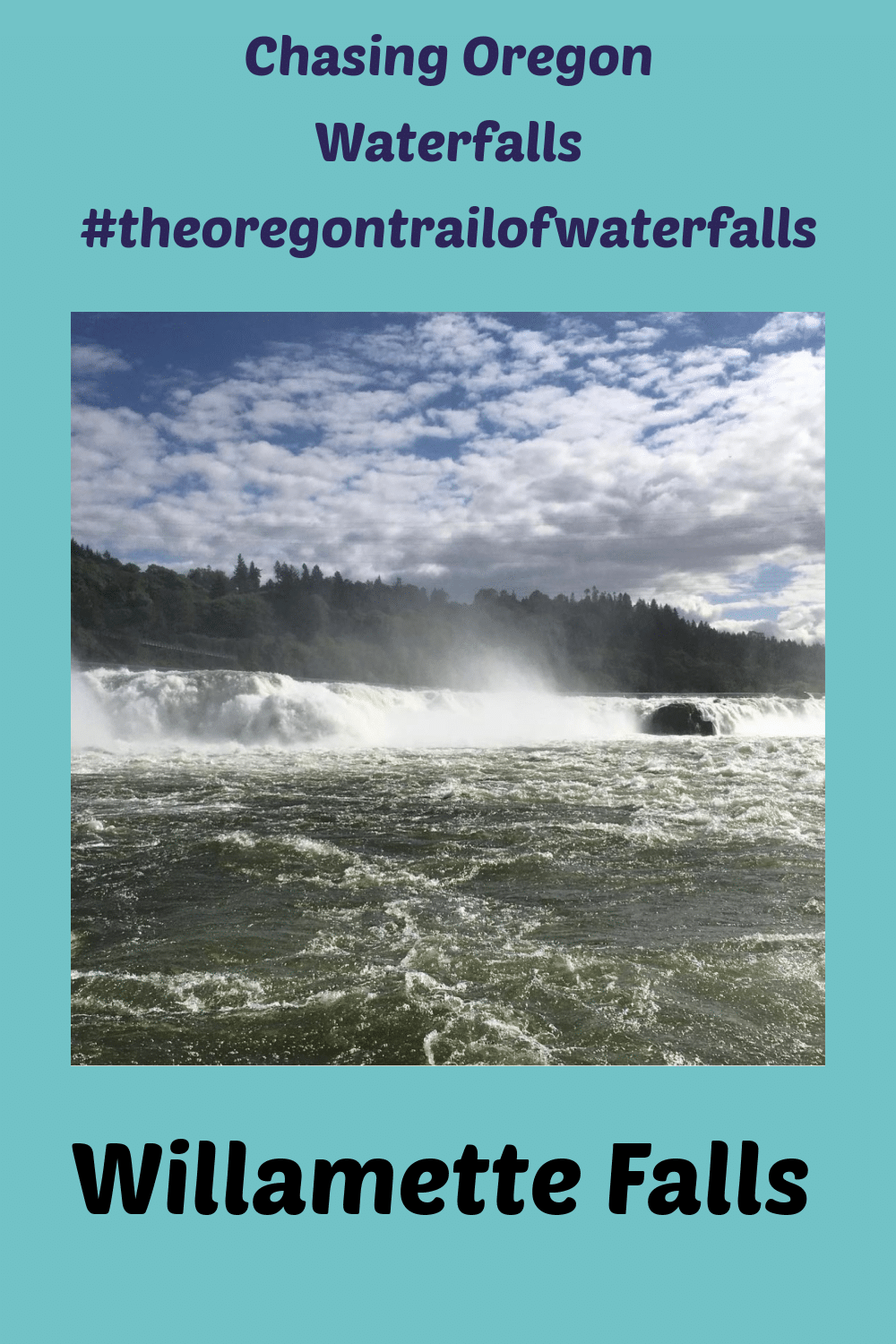 According to Oregon Geographic Names, the Willamette River was named for an Indian settlement somewhere in the vicinity of Oregon City known as "Wal-lamt", which may have meant "spill water", a reference to the falls.
There are several viewpoints of the falls available, mostly from above. But we found the most exciting and up-close view of The Falls was on a jet boat excursion on the Willamette River. Take the 32-mile trip up and down the Willamette River to the majestic Willamette Falls.
The Fulton House Bed and Breakfast, located in Southwest Portland and one block from Willamette Park and the Willamette River and the Willamette Greenway.
With mass transportation nearby you can set out to explore Portland, visit the famous medical facilities at the Oregon Health & Science University (OHSU) via the Portland Aerial Tram up "Pill Hill", or take a jet boat tour up river to Willamette Falls.
Our Chasing Waterfalls and Oregon Waterfall Wednesdays series continues. According to Northwest Waterfall Survey there are well over 1000 waterfalls in Oregon! We've set out to witness the beauty of as many as we can. We'll share our finds with you, our guests, so you too can set out to Chase Waterfalls.
You can Chase Oregon Waterfalls with us by following our Pinterest and Facebook pages.
Oregon Trail of Waterfalls map consists of Must-See State Waterfalls for Socially-Distant Adventures. Download a digital version of the Oregon Trail of Waterfalls Map
Oregon Bed and Breakfast Guild is ready to share Oregon with you: it's environment, culture, and heritage. Combine gracious hospitality with ambiance at an inspected and approved Oregon Bed and Breakfast Guild member Inn.
Hospitality Update: Our inns are following COVID-19 protocol guidance from the Oregon Health Authority. 
Although mask guidelines are lifted:
● Some businesses may choose to still require masks.
● Some people may choose to still wear a mask.
We have all struggled through COVID-19 and could use a little kindness. Please be respectful of local businesses and their workers and most importantly kind to yourself.